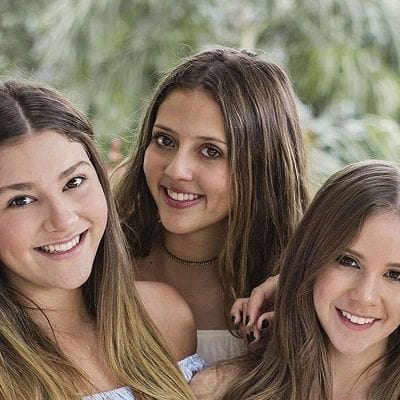 Care that will make you want to keep on smiling!
Undergoing dental treatments is the most personal decision and shouldn't be taken lightly. It's important to take your time and pick a surgeon that you feel will provide you with the best results possible.
However, what you want from a general dentist may be different from what others want – after all, we all have unique personalities and personal goals. I'd personally suggest that you should choose to work with a doctor who stays professional throughout the journey but at the same time, is easy to get along with. With him, you should feel that you can discuss anything without feeling anxious or uncomfortable.
Looking for Best Dental Services in Dubai?
Dynamic clinic is the Best Dental Clinic in Dubai, Abu Dhabi & Sharjah! Whether you are considering simple tooth extraction, or teeth whitening, pick us!  We provide the utmost care and paralleled services to the patients and their families who places trust in us. So, you can sit back and relax knowing you are in safe and hygienic hands.
Above and beyond, our dental experts have a lot of other fascinating reasons to believe that they are one of the best dental clinics. Not only Dr. Rasha Mhanna and her entire staff have years of experience with dental procedures but each and every member of the team genuinely care about patients and their goals. Also, with more than 25 years of experience, Dynamic clinic has built a solid reputation as the best dental clinic in Dubai. We understand your aesthetic and health issues and share a common goal: to deliver high standards of care to all patients. All in all, we can help you achieve your aesthetic goals within a safe, hygienic, and professional environment.
Results:
See the Best Before and After Results of Dentistry in Dubai UAE:
Dental Care we Offer:
There are numerous dental procedures available. Here is a look at the nine most common types of dental treatments;
Digital Smile Design:
As its name suggests, Digital Smile Design is a tool that alters the smile of the patient digitally to help them visualize the end result. With it, cosmetic dentists perform dental treatments more effectively. Simply put, it creates a digital model of the patient's new smile before the actual treatment starts.
Dental implant:
A dental implant is a small surgical post that is usually made of titanium or titanium alloys. It is surgically inserted into the jawbone in order to act as a substitute for the root of the missing tooth. Just so you know, implants can be used to change one tooth, multiple teeth, or all of your teeth.
Hollywood Smile Makeover:
Hollywood smile Makeover is a complete transformation of the appearance of a person's smile. It involves multiple cosmetic procedures to help the patient achieve the best and brightest smile possible. Four most common procedures performed in Hollywood smile makeover are teeth whitening, veneers, composite bonding, and dental implants.
Teeth Whitening:
Professional teeth whitening is the most popular cosmetic dentistry treatment. With this treatment, you can achieve a healthier mouth and stronger teeth. The dentist applies a gel made of 15% and 35% hydrogen peroxide to the front teeth. The gel penetrates the permeable layer of the teeth and removes the stains. The good news: today, the success rate for teeth whitening is 95%
Gum Recontouring:
If your gums recede too much, you may want to consider gum recontouring. This procedure involves transforming the smile by changing the shape of the gums.
Dentist's note: I will use a laser or scalpel to re-sculpt your gumline so the procedure may be painful.
Invisalign Braces:
Want to correct your misaligned teeth secretly? You should give Invisalign braces treatment a try. Invisalign is basically a custom-made set of clear, and hard plastic aligners that straighten the teeth without letting others know.
Dental Fillings:
Cavities/ tooth decay can be addressed by filling the teeth with porcelain; gold; silver amalgam. These fillings even out the surface of the tooth and improve jaw movements. It is, however, important to remember that the results of the dental fillings may vary, depending on the size and location of the cavity as well as your dental hygiene.
Periodontics:
You should consult with a periodontist to diagnose and treat the supporting structures of the teeth including gums, and tissues. He will review your medical history and then come up with the best treatment plan for you.
Root Canal:
When the tooth is badly decayed and infected, a root canal is typically done. It's a dental procedure that involves the eradication of the pulp – the deepest layer of the tooth that has nerves and blood vessels.
Prepare for your Dental Appointment:
Before anything else, prepping for your dental appointment is the key. Whether it's your initial visit or you've been regular seeing a dentist clinic for years, do some preparation. Here are some guidelines to follow to make sure your dental treatment goes as smoothly and effectively as possible.
Create a list of your dental concerns
If you have dental anxiety of fear, please let the dentist know
It is important to brush and floss your teeth before you go to the dentist
Try to avoid citrus, popcorn, pasta and pasta at least two hours before your scheduled appointment
How Much does a Dental Procedure Cost:
In general, the cost of dental procedure ranges between AED 999 to AED 23999. But because each patient has their preferences, the cost may vary.
Finding the Right Dentist:
From teeth polishing to detecting tooth decay, a good general dentist can help you with your dental concerns. However, finding the right dentist requires careful consideration. You should look for these criteria in order to make a well-informed decision.
Can he handle your particular needs?
What are his qualifications?
Are you comfortable with him?
Best Dental Clinic Surgeon in Dubai:
Book a Free Appointment:
If you are interested in any dental treatment, then choose Dynamic clinic. It's the Best Dental Clinic in Dubai & Abu Dhabi. Please call +971 542992160 to book an appointment