Overview:
Everyone is aware of it: Dynamic clinic in Dubai is well known. It is providing the greatest aesthetic procedures in Dubai since 2010. We have been offering low-cost convenience to customers. We have skilled specialists with competence in a variety of areas such as laser treatments, hair transplantation, intimate specialists and all cosmetic operations. Our clinic strives to meet the needs and demands of our clients in the most satisfying way possible. To provide vital services to our customers, we execute all surgical and non-surgical treatments at a single spot. If you're looking for an aesthetic procedure, then we are the right choice. Our experts are well known, with an excellent reputation in the beauty and healthcare industries. Our success is fueled by a team of skilled and talented individuals. We have a team of famous cosmetic surgeons, professionals, state-of-the-art technology and trained support staff.
Our Services:
In the field of aesthetic procedure. We are market leaders and deliver the following treatments:
We provide the most effective skincare treatments through various laser treatments.

Our specialists focus on the needs of the client, going over their health and cosmetic need. 

We are offering surgical and non-surgical hair restoration therapy.

We are delivering laser hair removal and tattoo removal.

Our clinic provides high-quality healthcare services to patients. 

Our organization's primary goal is to support our clients' needs and well-being.

Our clinic is famous for its intimate procedures.
Cosmetic Procedures:
Brazilian butt lift.

Tummy tuck.

Facial renovation.

Forehead lift.

Second chin removal.
Breast Surgery:
Breast lift.

Breast enlargement.

Breast makeover.
Hair Transplant:
FUE hair transplant.

FUT hair transplant.

Tem cell therapy.

Beard hair transplant.

Baldness treatment.

Natural hair replacement.
Cosmetics Injectables:
Glutathione injectables for body and face glowing.

Botox injections.

Dermal fillers.

Lip fillers

Eye fillers.

Belkyra treatment.

Aquaylax injectables.

Liquid Rhinoplasty.
Dental Care:
Dental veneers.

Dental implants.

Orthodontists.

General dentistry.

Teeth cleaning.

Smile makeover.

Dental Filling.
Gynecological Treatment:
Femilift.

Vaginoplasty.

Menopause treatment.

Hoodplasty.

Vaginal whitening.

Labia Tightening.

Vulva Surgery.

Sexually transmitted Disease.
Laser Treatment:
Laser tattoo removal.

Slimming treatment.

HIFU treatment.

Birthmark removal.

Laser hair bleaching.

Rosacea removal.

Varicose Veins removal.

Laser skin tightening.
Skin Care Treatment:
Skin whitening.

Chemical peels.

Skin tag removal.

Anti-aging treatment.

Micro-needling +PRP.

Microdermabrasion.

Skin Tightening.
Weight Loss Treatment:
Bariatric surgery.

Laparoscopic surgery.

IV drip.

Gastric Sleeve procedure.

Gastric Balloon placement.
Our Team: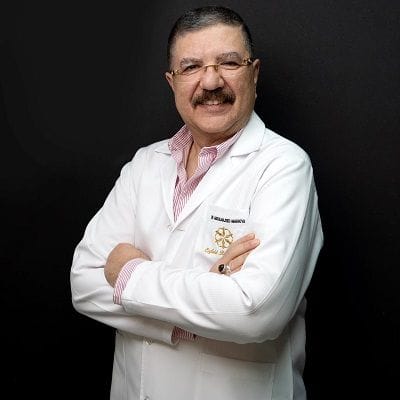 Dr Abdul Majeed Makkiya
1999 -2021 - Highly qualified cosmetic surgeon with 20+ years of experience. Passionate about helping others.
View Profile
Dr. Dina Elyamani
Get yourself enhanced according to your expectation from the leading aesthetic facility of Enfield Royal Clinic...
View Profile
Dr. Sannia Awais
A dedicated esthetician who is committed to the highest standards of excellence - always striving to achieve the very...
View Profile
Why Choose Us?
Instead of taking our word for it, come to our clinic and see for yourself. Do you want to learn more? Please visit our website! We are always available to clear our patients' doubts. Our surgeons are all experienced and board-certified. So stay in touch with us to find out more about how we can help you make your vision a reality and give you the body that you want.