A facelift is a type of cosmetic surgery that improves the appearance of the lower face by removing unwanted skin!
Facelift Surgery in Dubai & Abu Dhabi — also referred to as Rhytidectomy —  plays an important role in tightening loose hanging skin around the jaw-line and in removing the deep creases around the mouth or nose.
Basically, this treatment is involved in the tightening of underlying tissue and can be performed in conjunction with other feature enhancing cosmetic procedures such as brow lifting, forehead lifting, and nose reshaping. Medical science has given rise to many new treatment options in the field of cosmetic surgeries that are continually being developed to improve one's physical appearance.
Results and Benefits:
Results:
Patients become presentable to other people after 10-14 days of the surgery whereas 2-3 months are required for the face to get back the normal texture, tightness, and sensibility. Once the swelling subsides, the Non Surgical facelift improvements become visible. The final result not only gives you a youthful appearance but also makes you feel confident about yourself. These outcomes are often permanent.
Benefits:
Removes unwanted facial skin
Makes your face appear younger
Tightens the underlying skin tissues
Reduces drooping of cheeks around the jaw-line
Lifts the corners of mouth by removing the creases
Eradicates jowls developing in the cheeks and jaws
Reverses the harmful effects of time, stress and exposure to elements
Candidate of FaceLift?
One of the highly individualized procedures is Facelift in Dubai & Abu Dhabi. It should be carried out for yourself, not for the other person's desires. If you want to get fit for an ideal candidacy of the treatment you should possess the following characteristics.
You are non-smoker.
You are over 18 with stable mental health.
You have good skin elasticity and bone structure.
You have reasonable expectations from the treatment.
You are in good general health with no serious medical history.
You have lost youthful contours due to sun damage, aging, heredity or stress.
Aim of Treatment:
The major aim of Facelift Treatment is to give a smooth and more youthful appearance to the face. You have to keep in mind that this treatment doesn't stop the overall aging process but removes the visible aging signs from the face and neck. A successful procedure for lifting and tightening the underlying facial muscles can only is achieved when performed by a surgeon who has an artistic eye. Our surgeon and his teams are determined to deliver natural-looking results with negligible scarring.
Technique We Use:
The outpatient procedure of Facelift in Dubai, Abu Dhabi & Sharjah takes about 2-5 hours and is carried out under local or general anesthesia. The choice of sedation depends on the preference of your cosmetic practitioner. Your results can be further enhanced by using techniques of fat transfer, facial implant, wrinkle reduction, skin resurfacing and a number of others. Following steps are carried out by the surgeon for lifting the face:
Depending on your goals and extent of your change, the choices include a traditional facelift, limited incision facelift and neck lift.
It involves the creation of an incision in the hairline after at the temples, continue around the ears and end in the lower portion of the scalp. Traditional facelift majorly focuses on the redistribution and sculpturing of the fats from face, neck, and jowls. In addition to this, underlying tissues and muscles in the deeper layers are also lifted. Following the procedure, trimming and redraping of excess skin over the uplifted contours are further processed.
It addresses sagging jowls, loose neck skin, and accumulation of fats under the skin. The incision is often designed in front of the earlobe and wraps around behind the ear which is further continued behind the ear in posterior hair.
Once the incision is made, different sutures are used for closing off the incisions. It may dissolve on its own or may need removal after a few days. Sometimes, skin glue is also used to seal them permanently. With the passage of time, the incision lines start to heal which gives an opportunity to the surgeon for concealing them well with the natural contours of hairline, face, and ear.
Recovery:
You may experience little discomfort right after the treatment which can be relieved by using prescribed medications. Bruising, redness and swelling are the minor complications that may arise and exist for a few days. The normal recovery takes only about two weeks for delivering the best possible results. Once you get your desired results, always try to focus on the balanced diet and exercise to maintaining the achieved outcomes.
How Much Does Facelift Surgery Cost?
A sharpening jawline won't come cheap. In general, the average Cost of Facelift surgery in Dubai can range from AED 7000 to AED 18000. Still, it could become budget-friendly if you consider our installment plans. They are interest-free with no additional charges. Contact our team for more details.
Schedule a Free Consultation:
We can give you a Facelift Surgery in Dubai, Abu Dhabi & Sharjah by keeping in mind your medical conditions, surgical goals, current and previous drug allergies. If you really want to get a beautiful looking facial profile then approach us by filling the consultation form given below. Always choose a member of the American Society of Plastic Surgeons who is board certified, highly trained and qualified. Our cosmetic and plastic surgeons are looking forward to you.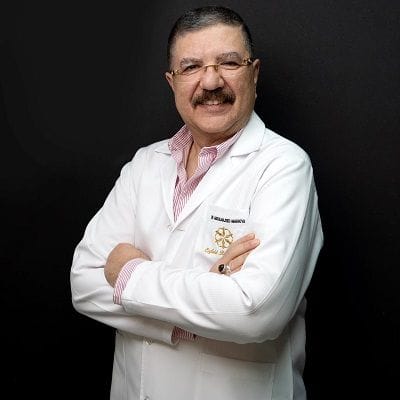 Dr Abdul Majeed Makkiya
1999 -2021 - Highly qualified cosmetic surgeon with 20+ years of experience. Passionate about helping others.
View Profile
Dr. Dina Elyamani
Get yourself enhanced according to your expectation from the leading aesthetic facility of Enfield Royal Clinic...
View Profile
Dr. Sannia Awais
A dedicated esthetician who is committed to the highest standards of excellence - always striving to achieve the very...
View Profile