Don't Give up till you tune Yourself Up!
The Dynamic Aesthetic Clinic offers a full range of solutions for body contouring/sculpting/ reshaping.
Body contouring treatment gives the patient a more youthful and attractive appearance by targeting stubborn fat with advanced, and safe techniques. However, rather than making a difference in weight, it focuses on fat reduction to sculpt the problem areas for a fascinating look. So in general, it is ideal for people who are struggling to fulfill beauty goals after reaching a healthy weight. And with Dynamic Aesthetic Clinic, you can achieve that beautiful figure through the best Body Contouring Treatments in Dubai, Abu Dhabi & Sharjah.
Using advanced techniques and state-of-art technology, our highly trained physicians can perform a broad range of body-reshaping treatments that can help you feel confident and beautiful. Besides, our body transformations directly affect self-confidence and improve the overall sense of well-being. In fact, the power of body sculpting holds the key to feeling marvelous and stepping out with elegance, class, and grace. In a nutshell, it's a good option if you want to achieve the perfect beach body.
Good Candidate For Body Contouring Treatment?
Body contouring in Dubai is more appealing to individuals who:
Are already within their ideal body weight (or close to it).
Have positive, realistic expectations.
Don't smoke, as smoking plays a major role in the recovery.
Want to treat sagging skin that has developed as a consequence of weight loss.
Potential Pros and Cons:
Nowadays, professional body contouring has become the most in-demand and influential practice in the world whereas it had been unidentified to people twenty years before. It is a great way to change the physical appearance for cosmetic reasons. Almost every third person acquires it but please note that it also has drawbacks, some of which are listed in the next sections.
Pros:
Multiple procedures can be performed simultaneously.
You can get rid of several inches of loose skin.
Offers more dramatic results than many other options.
Cons:
It can leave a visible scar.
Fluid accumulation or internal bleeding can occur.
Requires a bit of downtime. Generally speaking, you should hold off on usual tasks and strenuous exercises for at least a month.
Results of Body Contouring:
Body Contouring Treatments in Dubai, Abu Dhabi & Sharjah can help overcome the consequences of weight loss by reducing excess fat, tightening saggy skin, eliminating cellulite, and diminishing wrinkles and fine lines. In general, patients achieve beautiful body curves and smoother skin after having this treatment. But it should be pointed out that the results aren't meant to last for many years. The effects will be faded within less than 1.5 years.
Recovery:
Having treatment on the body requires some special care and adjustments during recovery. While pain is minimal and easily controlled with pain pills, you will not be allowed to perform routine activities for about a week.
Plus, during this time, you will need to avoid make-up, smoking, household chores, and sun exposure. Anyway, when your skin is fully healed, the physician will allow you to resume daily activities.
Preparation:
In order to get ready for this cosmetic treatment, you may be asked to:
Maintain your weight.
Get a lab test to make sure you are physically fit.
Avoid taking aspirin and other medications that can affect the outcome.
Adjust your current pills.
Avoid smoking.
Treatment Options:
Mesotherapy:
It is also known as Mesolipo. The aim is to reduce stubborn fat and tighten and rejuvenate the skin by administering injections of enzymes, plant extracts, and hormones in the problem area.
Lipolysis:
Lipolysis is one of the most common fat reduction treatments performed in the UAE. In fact, the number of Lipolysis candidates has increased by 68% since 2010. Broadly speaking, it uses lasers to break excessive fat deposits, reducing cellulite and restoring firmness to the skin non-surgically.
Cool sculpting:
This FDA-approved freezing technology is extremely effective in the treatment of fat bulges in the abdomen, thighs, and chin. It involves minimal possible side effects and provides exceptional results.
Liposuction Surgery:
Liposuction is a specialized plastic surgery procedure that removes fat that isn't going away through exercise and diet. It is a great option for individuals within 25%-30% of their ideal weight. Though liposuction provides a permanent solution to unwanted fat, it carries risks too. You can expect bleeding, scarring, infection, bruising, and swelling after the liposuction surgery.
Alternatives Techniques to Body Contouring :
On the other side of the coin, if we discuss alternatives in brief, here is what you can substitute to body contouring;
Micro-sculpting.
Laser resurfacing.
Ultraslim.
Aftercare:
Before leaving, you will be provided with a list of post-operative instructions to follow. You need to comply with these commands otherwise, you'll not get the best possible results.
Cost of Body Contouring:
On average, the Cost of Body Contouring Treatments is between AED 1,000 to AED 20,000 with an average cost of around AED 9,999. The costs vary by the physician, technique used, and region. To know the exact cost, please book an appointment with us.
Book A Free Consultation:
The next step is to have a completely free consultation with the physician. Be prepared to discuss your medical concerns and conditions related to your fitness goals, as well as previously undergone treatments. Based on your aesthetic concerns, one of our experts will recommend a course of action that is suitable for you.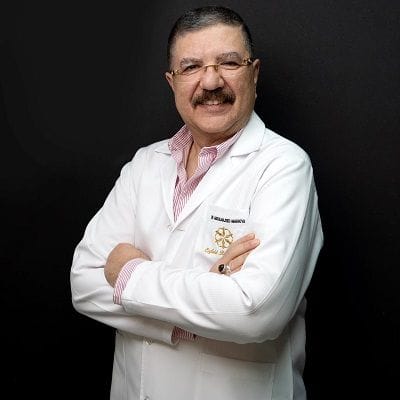 Dr Abdul Majeed Makkiya
1999 -2021 - Highly qualified cosmetic surgeon with 20+ years of experience. Passionate about helping others.
View Profile
Dr. Dina Elyamani
Get yourself enhanced according to your expectation from the leading aesthetic facility of Enfield Royal Clinic...
View Profile
Dr. Sannia Awais
A dedicated esthetician who is committed to the highest standards of excellence - always striving to achieve the very...
View Profile
What Makes Patients Choose Us Over Others?
Dynamic Aesthetic Clinic is a leading cosmetic surgery center based in Dubai. Since its founding, it has constantly applied its core values of professionalism. Our cosmetic surgeons stand by at believing that a reliable aesthetic clinic can deliver high-quality services at reasonable costs. We strive to provide clients with exceptional, personalized aesthetic care in line with their specific desires and needs. To put it another way, if you want to get further details about Body Contouring Treatments in Dubai, Abu Dhabi & Sharjah, book a free appointment at Dynamic Aesthetic Clinic right away.
NOTE: Appointments can be booked via email, phone, or consultation form.