What is Breast Reduction or Reduction Mammoplasty?
Larger breasts lead to some health risks and of course emotional distress. Besides, carrying large breasts is quite tough for sure and they look awkward too. It makes sense that your breast size is according to your body, otherwise, it affects the entire personality unpleasantly.
For such concerns, Breast Reduction in Dubai & Abu Dhabi is perfect. It would make your breasts smaller, manageable, and contoured with an uplifting effect. Its process is based on removing pointless fat or breast tissues to deliver perkier and firmer boobs permanently.
Since it's a surgical procedure, we cannot enlighten every point in one paragraph. Let's proceed further for a better understanding.
Benefits:
An improved breast figure will enhance your personality and the entire quality of life. It will endorse you with some potential comforts like lower physical pain, better clothing, and sexier breasts than before. Furthermore, it would be easy to perform breast-firming exercises after this surgery. And certainly this is the leading benefit of Breast reduction surgery. Swimming, running, and walking won't be anxious anymore.
Breast Reduction Results – What can you expect?
Breast reduction surgery results are simply amazing. But don't expect your breast perfect instantly after the surgery. At this point, they seem too tight but after a few months when swelling subsides, beasts would appear smaller and lifted even without any breast lift.
There may be some scarring that usually disappears over time. At most, six months would be enough for its fading however in this era, you can hide those scars by wearing bras and some prescribed dressings.
Good Breast Reduction Candidate?
Any individual who's uncomfortable with large breasts can go for breast reduction surgery. Doctors usually recommend this after the full growth of breasts. Most likely, you will be counseled to have a blood test for ensuring the best candidacy for this procedure.
Please note: pregnant or breastfeeding women should avoid this surgery.
Things to Consider Before Surgery!
After qualifying as a good candidate for the surgery, you'll be needing to see our experts prepare before the big day. In this consultation, they would consider your expectations and breast condition to decide a custom plan in light of the supposed technique. Furthermore, the procedure details will be instructed to you along with necessary tips that help in grasping secured surgery. Generally, it involves,
Preserving a healthy lifestyle.
Discontinue smoking at least two weeks before treatment.
To prevent bleeding elude medicines having aspirin.
Intake plenty of vitamins for speedy healing after surgery.
Besides, the date and time of Breast Reduction Surgery in Dubai, Abu Dhabi & Sharjah will be decided. Our team will let you know about further dos and don'ts you must consider. We endorse that you're perfectly prepared for surgery.
Procedure of Breast Reduction:
Breast reduction surgery is performed under general or local anesthesia and takes 2-3 hours for completion. Most probably, the patient is discharged on the same day but sometimes having a stay for one night is helpful.
During the surgery, an incision is made as per the identified technique. It might be nearby areolas or may be vertically or horizontally down to the crease. Afterward, excess fatty tissue is removed from the breast by maintaining the symmetry of boobs accordingly. Surgeons are also gripped on elevating nipples/Areola into higher positions by making areolas smaller than before. Sometimes, drainage tubes are also attached to strain excess fluids.
Later then, incisions are closed.
Aftercare & Recovery:
After the surgery, having pain is normal. Patients should wait for a least 2-5 weeks before they get fully recovered to peruse daily routine activities. Extra support to breasts must be provided by wearing a bra. To ensure that breasts are healing properly, follow-up appointments must be joined for several months of surgery. Most likely, you'll be prescribed some necessary guidelines that you must follow for some period. Check out some frequent ones,
Escape physical activities.
Pain killers should be taken necessarily.
Don't sleep on your stomach.
A surgical bra should be dressed for several months.
Take proper upkeep of incision regions.
Breast Reduction Surgery Cost in Dubai UAE & Abu Dhabi range around from AED 35,000 to AED 40,000. This cost range may vary based on surgeons' expertise and the breast condition of patients.
To determine the exact cost in your case, please feel free to contact our consultants.
Best Plastic Surgeon in Dubai for Breast Reduction?
We have a Best Plastic Surgeon in UAE who performed all types of Breast Related Surgeries want to know more about our surgeons fill our free consultation form.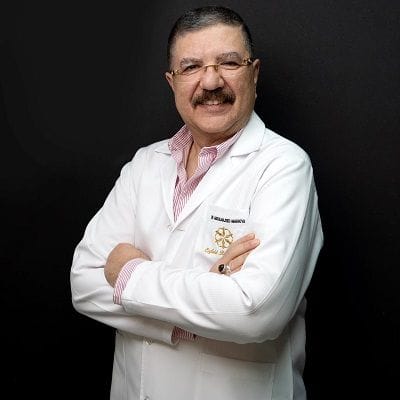 Dr Abdul Majeed Makkiya
1999 -2021 - Highly qualified cosmetic surgeon with 20+ years of experience. Passionate about helping others.
View Profile
Dr. Dina Elyamani
Get yourself enhanced according to your expectation from the leading aesthetic facility of Enfield Royal Clinic...
View Profile
Dr. Sannia Awais
A dedicated esthetician who is committed to the highest standards of excellence - always striving to achieve the very...
View Profile
Why Choose Us?
Getting the best Breast Reduction in Dubai, Abu Dhabi & Sharjah is perfectly approachable for us. Dubai's leading surgeons are serving their quality time in our clinic. The good news is that we're offering this surgery at affordable rates along with several discount offers and installment facilities. You can avail them by consulting with our team. Our strict safety protocols won't let you harm even a bit. So don't delay anymore! Get the UAE's top-class breast reduction surgery from us now!
Free Consultation:
To get Breast Reduction Surgery from us, please fill in the consultation form or simply visit us.