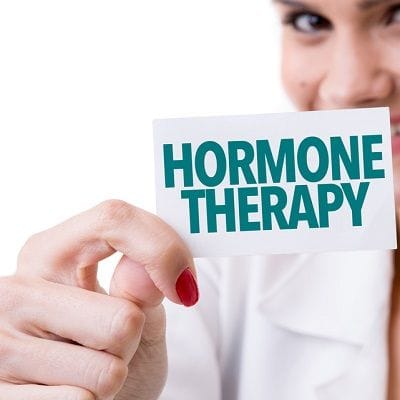 Appreciating every phase of life is so important for both men and women. 
Most of us enjoy and appreciate the change as long as we are healthy, and there is no disease to worry about.
But As women age, reproductive organs are no more healthily active than they used to be. Their health and performance keep on fluctuating. The main problem occurs when the women are about to hit the menopause or after the menopause. Their vagina becomes dry, night sweats and much more, causing discomfort in daily life. In that case, Hormonal Replacement Therapy in Dubai, Abu Dhabi & Sharjah can help in the best possible and beneficial way. 
What is Hormonal Replacement Therapy?
HRT or Hormone Replacement Therapy is a procedure that aims to diminish the symptoms of menopause or post-menopause. Menopause is the period when you have stopped getting periods. As you reach this phase of your life, your body's estrogen production starts getting lower, resulting in vaginal dryness, hot flashes and more. Then, hormonal therapy comes in for the rescue. This therapy restores the lower level hormones in the menopause phase.
Benefits of Hormone Replacement Therapy 
The primary benefit of hormonal replacement therapy is it alleviates the symptoms of menopause.

Its long-term use also prevents osteoporosis(a bone disease).

If the woman opts to get this HRT at the initial menopause, the risks are much lower. And also, there can be cardiovascular (body's blood circulatory system) benefits with bone protection benefits.

As the HRT replaces the estrogens in the woman's body, completing the aim by restoring and maintaining the sex drive woman used to have before menopause.

There is no more painful intercourse for the woman as your vagina has no dryness. 

You will have a better quality of life, improved sleep, better sexual relations with your partner and stronger bones.
Results:
Candidacy Criteria for taking Hormone Therapy
Though the treatment is made for all those women who are feeling menopause symptoms and want to correct them. Below are some more conditions mentioned so you may have a good idea.
Women who had undergone a significant change in the reproductive system or health like ovarian surgery or uterus removal. They also feel the same symptoms like the women who reach menopause. So, Hormonal Replacement Therapy can be used to treat them with estrogens. 

Women who reach menopause early or in the younger age in their 40s or before their 40s will significantly benefit from HRT. This hormone restoration therapy also takes care of their cardiovascular system and prevents bone-cracking(Osteoporosis) too by protecting them. 

Women with intense or severe menopause symptoms like hot flashes, night sweats, sleep problems, and irregular periods can also have great relief. 

Earlier mentioned is the candidacy criteria, but also many women can't take it:

Women who have undergone uterus cancer, ovarian or breast cancer.

Women who have a blood clotting problem.

Women who have high blood pressure and liver disease. High Blood Pressure must be controlled before your HRT begins. 

Pregnant women are not suitable candidates for Hormone Replacement Therapy. 
What to expect in the HRT examination?
Consultation
During the consultation, the doctor will ask about your medical history of diseases and if you are on the medication for some other conditions while having menopause symptoms. It is advised not to hesitate or hide something as things are entirely confidential.
Mastography or Breast Examination
The doctor will examine your breast using the low-level energy x-rays to screen or diagnose breast cancer in this procedure.
Blood Smear Examination
In the HRT, different types of blood examinations are conducted. A blood sample is taken and sifted through in detail to check the other blood cells' size and behaviour.
After that, the doctor checks the hormonal status.
After the HRT examination, the results are evaluated, and then a custom treatment plan is made. The practitioner discusses the details and the customized therapy that is the most optimal, functional and budget-friendly. 
Types of Hormonal Replacement Therapies
Several hormone replacement therapies are available to cure the menopause symptoms.
Only an expert practitioner will determine the best for you.
Continuous HRT
A woman with a post-menopausal is an excellent candidate to have continuous HRT. 
The doctor recommends that some patients take both estrogens and progesterone daily without any gap after menopause (usually one year) who haven't removed the womb.
Estrogen HRT
If the patient has her womb and the ovaries removed, the practitioner might recommend getting estrogen-only hormone replacement therapy because it is not necessary to take progesterone. This HRT is also said to be taken daily without a break. 
Sequential Hormone Replacement Therapy 
Sequential or Cyclic HRT is recommended for women with menopausal symptoms who are on continuous HRT but still getting periods on. There are two types of Sequential HRT:
Monthly HRT
It is recommended for women who get regular periods. They can take estrogen regularly with the progesterone in the last 2 weeks of their menstrual cycle. 
Three Months HRT
Three months of HRT is recommended for women with irregular periods with a gap of three months. They can take estrogen daily with progesterone for 14 days every three months. 
There are many ways an estrogen can be taken:
Medications:

Medications or the tables can be taken orally or by mouth.

Skin Patch:

A patch that usually sticks to your skin.

By an Implant:

An implant can also be taken under the local anesthesia under the doctor's supervision.

Estrogen Spray:

This spray can be applied to the lower half of the arm.

Estrogen Gel:

The gel is usually applied to the skin and absorbed. 
Does Hormone Replacement Therapy Have Side Effects?
Like other treatments, Hormone Replacement Therapy does have the following side effects:
Feeling Sick

Breast Tenderness

Headaches

Indigestion
Cost Of Hormonal Replacement Therapy 
The patient should expect to pay the cost of HRT from 199 AED to 999 AED. As mentioned earlier, there can be several female problems, so are the treatments, and each treatment costs differently according to the patient's issues. The customer will be informed about the total price during the initial consultation.
Dynamic Clinic, Always here for the Services
.
The type and the uniqueness of the problem do not matter to us. As soon as the latest technological treatment is available, We will be the one serving it brilliantly. 
Wouldn't it be beneficial to get Hormonal Replacement Therapy in Dubai, Abu Dhabi & Sharjah at Dynamic Clinic? So what are you waiting for? 
Get your menopause problems resolved in the best way!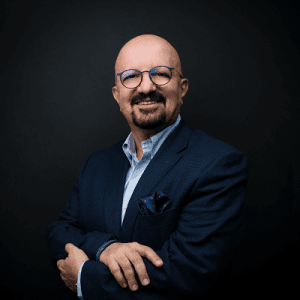 Dr. Rashadd Haddad
Dr. Rashad G. Haddad, French Board-certified and a representative of the French College of Obstetricians and Gynecologists, began his medical career at academic hospitals in Paris and progressed through the ranks to become an excellent professor while maintaining a private practice in the French capital.
View Profile