Gingivitis is Swelling of the Gums. It Destroys Tissues that Surround and Support Teeth!
Maintaining good oral health is not just about the teeth; it involves keeping the gums healthy and infection-free. With our variety of gum treatments, any gum-related problem can be fixed. In addition, we strive to provide our patients with high-quality health care and the best possible results.
Gingivitis: Symptoms, Complications, Risk factors, Treatments:
Gums are so important. They support teeth and hold them in one place. When you neglect gum health, it leads to plaque and tartar buildup, and eventually a severe gum infection – known as Gingivitis. It is a rare but serious disease.
Symptoms:
The most common symptoms of Gingivitis in Dubai & Abu Dhabi are:
Bleeding
Soft gums
Bad breath
Inflammation
Redness
Discomfort
Pain
Results:
Patients who get treatment for Gingivitis in Dubai & Abu Dhabi may see an immediate difference in the appearance of the gums. But it should be pointed out that the results will continue to improve for up to three to four weeks.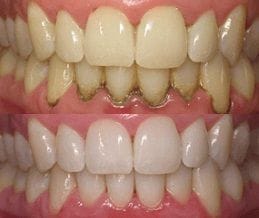 Complications:
Severe Gingivitis, especially if it causes bleeding, can make it difficult for you to chew food. In addition, it may cause abscesses, periodontitis, or stinging collections of pus and can even lead to tooth loss.
Risk Factors:
Important risk factors for Gingivitis in UAE include:
Bad oral health
Age
Genetics
Smoking
Malocclusion
Medications
Pregnancy
Diagnosis:
Periodontists are a specialist in gum diseases. They are trained to make a difficult diagnosis, positive decisions, and carry out treatments successfully.
The professional can diagnose many patients by examining the mouth, tongue, and gums. Note: To see how severe Gingivitis is, he may use a dental probe.
Treatments:
Fortunately, it is possible to restore the health of tissues that surround and support teeth. There are countless options that have been successful in treating gum diseases, including:
Laser Therapy:
Laser therapy for Gingivitis is an incredible way to treat gingivitis symptoms.
It is a painless, FDA-approved, and non-invasive option.
During operation, the periodontist uses a laser to address the inflamed gum. He also eradicates the plaque and tartar accumulation around the dental arches.
Surgery:
Severe Gingivitis may require surgery
The professional will make an incision around the gumline and lift the damaged gum tissues away from the teeth
Working at the roots allows the gums to reduce inflammation and discomfort
Recovery:
With laser therapy for Gingivitis in Dubai UAE, a patient is allowed to resume routine activities in two to three days. A surgical approach may take about three to four weeks for recovery. To control serious bacterial infections like periodontitis, it may take up to two months or more.
Looking after your Mouth:
The post-op care and recovery time usually depend on the type of treatment, the general health status and, the severity of Gingivitis. Here are five general recovery tips for gingivitis patients:
Avoid cold liquids for a while
Use desensitizing toothpaste like Sensodyne for at least two weeks
Brush your teeth gently
Before the anesthesia wears off, it would help if you take any over the counter analgesic
Rinsing with warm salt water is essential
Cost of Gingivitis at Orthodontist's Dubai:
The average Cost of treatment of Gingivitis in Dubai & Abu Dhabi is AED 600. Although, it can peak to 2000 or more, depending on the technique used and how much the orthodontist charges.
Why Choose us?
We are the UAE's leading dental clinic and have some of the most experienced dental surgeons and Periodontists who can advise on Gingivitis's Best Treatment in Dubai & Abu Dhabi. It would help if you came in for a consultation to talk about your dental issues. Till now, we have treated hundreds of patients and proud ourselves of exceptional results and knowledge.
Ready to Take the Next Step?
Give us a call at +971588230420 to schedule your appointment!