Consider the familiar and famous saying "A Health is a Wealth" for the importance of female sexual health.
A woman's health is her capital that she will invest in achieving her goals for the rest of her life. She needs this strength throughout her life journey. Money and intelligence are nothing if your health isn't with you. Apart from emotional and relationship stress, the primary thing that makes us down is internal issues that affect reproductive health. From puberty to post-menopause, annual screening is necessary for every woman. General Gynecology in Dubai, Abu Dhabi & Sharjah covers minor to significant issues related to female sexual health efficiently by operating the safe and effective approaches tailoring patient's needs.
What are Gynecologists?
Gynecologists are specialized medical professionals in women's health. They have one to all knowledge about a female's functions and disease, with the main focus on the reproductive organs. Gynecologists treat women from the age they get a period to the age they are free from periods for the rest of their lives. 
Conditions a Gynecologist Can Treat:
As mentioned earlier, they check out and treat every condition that affects female reproductive organs:
Gynecologist deals with the concerns, issues and diseases of fertility, menstruation, menopause and pregnancy.
Fertility Issues-

If you have fertility issues or ovulating disorders like problems in conceiving or failure to ovulate, Polycystic ovary syndrome, endometriosis, structural issues of the reproductive system, infection, implantation failure and much more. 

Menstruation and Menopause-

Menstrual problems occur when the person gets the periods in less than 21 days or not after 35 days. When the person misses their periods three or more times in a row. Painful periods, irregular periods, heavy periods, periods that flow lighter than expected, and absent periods are common menstrual problems. 

While menopause problems include night sweats, hot flashes, reduced sex drive and vaginal dryness. 

Pregnancy Diseases-

Pregnancy-related diseases are endocrine problems, infection, malignant and benign tumors.  
Gynecologists treat family planning problems like pregnancy termination, contraceptive methods and sterilization.
Family Planning Problems-

Fertility awareness, Hormonal Contraception, emergency contraception, permanent contraception and long-lasting reversible contraception. Safe and effective advanced methods of pregnancy are essential for both the child and the mother.
Tissues problem of pelvic organs.
Pelvic Organs Problems
Urinary Incontinence like a patient lacking bladder control, fecal incontinence like stool leakage, pelvic organs prolapse and when the muscles and the tissues get weakened that support pelvic organs.
STIs or STDs
Sexually transmitted Infections or Sexually Transmitted Diseases are the ones that spread from one another person through sexual contact. The main reasons are receiving or giving oral sex and vaginal or anal sex. They can pass from one to another person through other sexual acts, too, with physical contact. 
Gynecologists treat PCOS too. It is the most common problem for women.
PCOS
PCOS is a Polycystic Ovary Syndrome in which the ovaries in the women start producing an unusual amount of androgens(male sex hormones) which usually are found in a small amount in the female body. 
Gynecologists treat non-cancerous changes in the female reproductive system like ovarian cysts, fibroids, vaginal and vulvar ulcers, breast disorders and other benign conditions. 
Benign Changes
Ovarian cysts are fluid-filled pockets or sacks in the ovary.
Breast disorders include breast pain, tenderness, cysts, breast lumpiness and more. 
Fibroids are benign growths around the uterus. 
Vaginal and vulvar ulcers might be extremely painful or not painful at all, sores in the vulva. 
When to See a Gynecologist?
It is general advice to all women to visit the board-certified and experienced gynecologist annually or twice a year for the regular check-up and the detailed screening if they are any concerns about their internal reproductive and sexual health. There is an age restriction in visiting a gynecologist like the women can start seeing them as their puberty cycle begins around the age of 15 (maybe less or more age) till they have stopped getting periods or they have joined the menopause period. General Gynecology in Dubai, Abu Dhabi & Sharjah treats the minor to major female issues in detail with excellence, modern techniques and years of experience.
It is essential to get yourself checked and examined by a qualified gynecologist, asking questions that bother you about sexual relationships and menstruality. Clear your thoughts and mind with the exact answers to your questions which is essential in living a healthy life and preventing diseases. 
What to Expect When Visiting a Gynecologist?
It totally depends on the individual's situation and why she has got to pay a visit. Typically, you can literally expect the mind and thought clearance about your diseases and sexual and menstrual health. 
Following are the which might help you with what you should expect in the initial visit:
The gynecologist will examine your health in detail so you can get the appropriate answers to your questions. So, do not ever think to hesitate to tell them about your menstrual and sexual health concerns, your lifestyle and all the details they ask you.
You can expect to undergo a pap smear in the examination. It might get uncomfortable for you, but it's okay and not painful. 
It's not necessary to wax or shave before the visit, but if you got the periods in the appointment date, it's better to postpone.
It's also important not to be involved in the intimacy and use tampons 48 hours before the appointment. 
What to Expect in the Screening?
Screening- A gynecologist does a detailed screening test to detect health problems. Most sexual health problems usually have no symptoms. Evaluation gets started, and then the proper personalized therapy.
Immunization- The protection against different sexual and health diseases based on the patient's age and the risk factors. 
Physical & Pelvic Exam- Both are necessary, including the urine or a patient's blood sample for the screening test.
Procedures Treating the Female Health Concerns 
The patient can expect the following diagnostic tests and the surgical treatments:
Pap Smear Test is conducted to diagnose cervical cancer.

Cervix Examination under the microscope

Ultrasound Screening

Detailed examination of the uterus, including taking a sample from the uterus lining and using an endoscope for the uterus. 
After diagnosing procedure gets done, the gynecologist checks out the below mentioned surgical options tailoring the patient's needs:
Preparation for the surgery

Laparoscopy

Minor to significant surgery, including sterilization to fibroids removal from the uterus.

Treating complications and other problems after the surgery.
How Much Does a General Gynecology Cost?
The price mainly depends on the qualification of the gynecologists, including other essential elements. If the patient has chosen a board-certified, skilled and expert gynecologist, you'll obviously be charged more. Other important factors are the patient's tissue, the treatment, the provider's location and the Clinic's facilities. 
Book A Free Appointment
Choose us because we have the leading specialized gynecologists to treat our female clients.
We have a successful operational rate and satisfied customers because we are of the best quality. Visit us, and leave the rest to us. We will not disappoint you!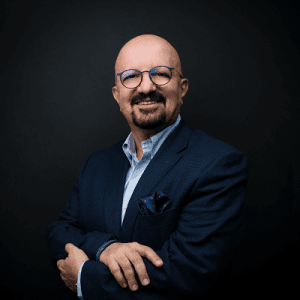 Dr. Rashadd Haddad
Dr. Rashad G. Haddad, French Board-certified and a representative of the French College of Obstetricians and Gynecologists, began his medical career at academic hospitals in Paris and progressed through the ranks to become an excellent professor while maintaining a private practice in the French capital.
View Profile