Lose Weight, and Live Confidently. 
Is there anything that terrifies me more than stubborn fat? A reminder of realization, a threat to our self-esteem, and often hard to discuss, obesity affect many of us. Just because you are weighty doesn't mean you'll suffer silly jokes and low self-esteem for the rest of your life. The Best Weight Loss Surgery in Dubai & Abu Dhabi is for you. Booming as bariatric surgery. Follow up to find a detailed guide about it including goals, suitable candidates, cost, and risks.
Aim of the Treatment:
Bariatric Surgery aims to bring a remarkable change in body shape. It comprises various procedures that work significantly for the digestive system. While some limit the amount of food the stomach can hold, some reduce the calories and nutrients that the body absorbs. And some methods aim for both. You can go for any one of them after some guidance from our experts.
Non-Surgical Weight Loss:
Endoscopic weight reduction techniques are more effective than medicine at reducing body weight, but not as effective as bariatric surgery. The majority of individuals who have considered losing weight have tried the usual techniques — diets, exercise, and weight reduction drugs – with varied degrees of success, according to their individual circumstances. These strategies are frequently beneficial in the short term, but the benefits are rarely sustained over time.
The favorable effects of weight loss and weight loss surgery have been thoroughly documented in the scientific literature.
There are currently a variety of Non-Surgical Therapies available that provide greater weight reduction results than traditional methods (diets, exercise, and medicines) without the need for surgical intervention or interventional radiology procedures. These operations are normally carried out with the use of an endoscope (using a flexible camera that is placed through the mouth into the stomach while you are sedated).
Types of Weight Loss Surgeries:
Weight loss Surgery in UAE isn't considered either aesthetic or plastic. It is medical surgery. Here are the procedures performed under this.
Roux-en-Y Gastric bypass:
Roux-en-Y gastric bypass (RYGB) is a type of weight-loss surgery that is performed under general anesthesia. Weight-loss surgery, often known as bariatric surgery, is a procedure that helps people lose weight. It is frequently performed as a laparoscopic procedure, which involves making only a few tiny incisions in the belly.
The size of your upper stomach is reduced to a little pouch around the size of an egg following this procedure. The top part of the stomach is stapled off by the surgeon in order to accomplish this. This limits the amount of food that you can consume. The pouch is then attached directly to the Roux limb, which is a section of the small intestine that was previously removed by the surgeon. This results in the formation of a "Y" shape. As a result, the food you consume bypasses the remainder of your stomach as well as the top portion of your small intestine. This helps to minimize the amount of fat and calories you absorb from the meals you eat when dieting. It also has the additional effect of decreasing the quantity of vitamins and minerals you absorb from your meals.
Gastric Bypass Weight Loss Surgery:
The surgery Gastric Bypass is also named Roux-en-Y gastric bypass. It is done under general anesthesia and takes 1.5 hours to complete with a hospital stay of two to three days. The entire process works by restricting the stomach size. This way less food is consumed and therefore fewer calories are ingested.
This surgery is mostly done in three steps. The first surgeon makes a large surgical cut in the stomach to open the belly. Second, a new smaller stomach is created from the existing stomach. Third, the bypassed digestive section is connected to the lower section of the small intestine.
Besides, another simplest way to do this surgery is to use a tiny camera called a laparoscope.
Gastric Sleeve:
The gastric sleeve takes around two hours to complete. It removes most of the stomach to achieve early fullness and decreased appetite. You can expect minimal scarring and a quick recovery time of at least of one week.
Once the patient is anesthetized, the Best weight loss surgery in Dubai begins. Surgeons make necessary incisions to remove the larger, curved part of the stomach. Further, they reshape it and staple it properly. You can leave the clinic with one or two days of hospital stay.
Gastric Balloon Weight Loss Surgery:
An up-front, non-surgical way to reduce weight. It takes only 30 minutes to complete due to its simple process. By using an endoscope a silicone balloon is inserted into the stomach via the mouth. This can cause early fullness as well as reduced food intake.
Gastric Band:
This is the least invasive bariatric surgery for weight loss. A small inflatable belt is placed around the upper part of the stomach. This greatly helps in weight loss due to its abundant impact on food limitation. Plus it also causes early burning of calories.
Generally, this surgery is performed in severe cases of obesity.
Candidates for Weight Loss Surgery:
People with obesity and health-related problems are typically good candidates for Bariatric Surgery in Dubai. Additionally, a BMI of 40 or more is considered a qualifying factor as well.
Further, our surgeons will evaluate other criteria after a detailed diagnosis.
Results of Weight Loss Surgery:
The results associated with weight loss surgery are not instant. Give your body a time of 10 months or more to notice a significant difference in body weight.
Note that, results vary. Not every person is expected to have some weight loss.


Aftercare of Weight Loss Surgery:
After surgery, you will be awakened in the recovery room, where our medical staff monitor complications if any. You can leave the clinic after one or two days. Our professional team will keep you on track with all your dietary needs. They create a fitness plan as per your body condition.
How Much Weight you can Lose?
The weight loss depends upon the individual and the type of surgery. A recent study showed that 40-45 pounds are lost over 12 months period.
Remember, your weight loss may be different. Reaching the ideal body shape not only depends upon surgery but also on a commitment to a healthy lifestyle.
Benefits of Weight Loss Treatment:
Weight loss surgery not only treats obesity but also challenges serious medical conditions like diabetes, heart disease, high blood pressure, and arthritis. This is certainly noted leading benefit of bariatric surgery.
Here are the other benefits you can expect with this surgery:
Higher quality of life.
Ease from depression.
Joint pain relief.
Cost of Weight Loss Surgery:
The average Cost of  Weight Loss Surgery in Dubai is around AED 12,999 or above.
Note that: this is the lowest cost estimate. Any clinic offering less than this is a warning sign. Trustworthy clinics aren't supposed to offer lower prices. 
What Tips Do Dietitians Suggest for Weight Loss Surgery?
The importance of good eating in preserving your physical and mental health cannot be overstated. Poor eating habits can lead to malnutrition and obesity, both of which can be difficult to treat when they occur together. Our nutritionists, also known as Dietitians in Dubai, Abu Dhabi, and Sharjah provide a variety of nutritional services to assist you in reaching your health objectives. Now is the time to receive a tailored plan and start improving your quality of life.
Because of its expert surgeons, low pricing, and well-developed infrastructure, Dubai has earned its reputation as the ideal destination for weight reduction surgery. Furthermore, our weight reduction operations are held to strict safety standards to ensure patient safety. There are a variety of options available, ranging from sleeve gastrectomy through gastric bypass. You will be directed to the most appropriate option based on your specific requirements.
Consultations with a trained Nutritionist are available at a reasonable cost at the Dynamic Aesthetic Clinic. You may arrange an appointment with one of the most outstanding experts you will ever encounter by completing the consultation form or calling us directly at (+971 561772998) to make an appointment.
The Takeaway!
No one deserves to be embarrassed by a fat body.
Dubai has been recognized as the best place for weight loss surgeries thanks to its experienced surgeons, affordable prices, and developed infrastructure. Plus, our weight loss surgeries are high standards to ensure safety. From Sleeve Gastrectomy to gastric bypass there are various choices available. You will be recommended the best one as per your unique requirements.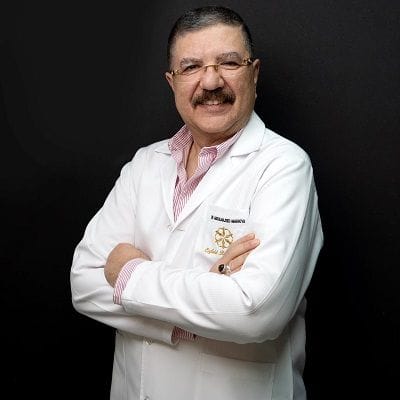 Dr Abdul Majeed Makkiya
1999 -2021 - Highly qualified cosmetic surgeon with 20+ years of experience. Passionate about helping others.
View Profile
Dr. Dina Elyamani
Get yourself enhanced according to your expectation from the leading aesthetic facility of Enfield Royal Clinic...
View Profile
Dr. Sannia Awais
A dedicated esthetician who is committed to the highest standards of excellence - always striving to achieve the very...
View Profile
Book A Free Consultation!
Prolong your beauty with the Best Weight Loss Surgery in Dubai & Abu Dhabi. Ask us anything anytime. Fill in the consultation form or contact us directly at (+971 043888504).