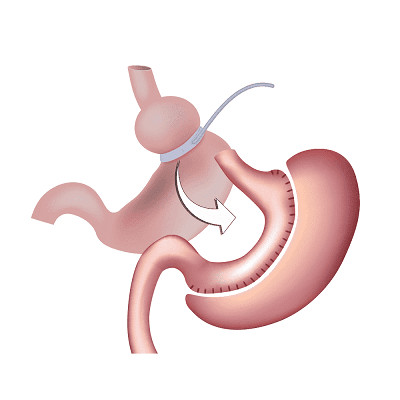 For many reasons, Bariatric Surgery may need to be Revised!
The beauty industry is constantly changing and evolving. From injectables to highly invasive procedures, having the best version of yourself is not a problem anymore.
Bariatric surgery also known as weight loss surgery — tends to be the most amazing procedure, as it not only brings amazing transformation but also saves a lot of time, and effort in the long run. However, it is important to note that the path to this type of Weight Loss is a very difficult with many ups and downs.
What is Revision Bariatric Surgery?
The Revision Bariatric Surgery in Dubai & Abu Dhabi is another term for secondary bariatric surgery. It is easier to perform and requires lesser recovery time. From solving the problem of weight gain following first operation to undoing the unsatisfactory cosmetic results, revision surgery can fix everything.
Who is it for? How it is done? What are the risks? How much does it cost? We've got you covered.
Results of Revision Bariatric Surgery UAE:
Each person is unique, so results may vary. But regardless of the results, you need to lead a healthier lifestyle. Change your diet and exercise to maintain results for years to come.
You can also speak with Dr. Abdul Majeed to learn more about what kind of results you can expect from revision bariatric surgery in Dubai.
Who is it for?
If you are not contented with the results of your first operation even after complete healing, it's time to consider a second Bariatric surgery. To be precise, a revision surgery can be used for following problems:
Weight gain. One study found that about 60% of patients undergoing bariatric surgery gained weight after three to four years. This surgery-related weight gain can be incredibly managed with a second operation
Cosmetically unappealing outcomes. People may choose a second surgery to overcome their dissatisfaction with the cosmetic results.
Long-term side-effects. You can regain your health and confidence by getting rid of the side effects of previous surgery. Coughing, bloating, fistula, or heartburn, revision surgery can fix almost anything
Note: Folks who are not in good overall health are not good candidates.
Types of Revision Bariatric Surgery:
Here are four procedures people choose to optimize the results of their first bariatric surgery:
Gastric bypass revision surgery.
Sleeve gastrostomy revision.
Lap band revision surgery.
Mini gastric bypass revision surgery.
How it is Done?
The procedure will depend on the issue that needs to be addressed and the type of the bariatric surgery performed previously
For instance, for weight gain from lap band surgery, the surgeon will either perform transoral outlet reduction, increase Theroux limb length or add a lap band
Sometimes, the right fix is the re-sleeve, which is effective for people who have gained weight after sleeve gastrostomy.
If the patient experiences weight gain after gastric bypass surgery, the surgeon may be able to address it with some simple revisional measures. It is important to consult with your surgeon to find the right treatment plan for desired results
Pros and Cons:
Pros:
Less invasive.
Involves easier recovery as compared to traditional operation.
High success rates.
Provides patients with the outcome they were primarily hoping for.
Cons:
Bleeding, anesthetic reactions, blood clot and infection can occur.
Extensive scarring.
Cost of Revision Bariatric Surgery Dubai:
The Cost of Revision Bariatric Surgery in Dubai & Abu Dhabi typically ranges between AED 18,000 to AED 28,000. In general, the cost depends on the extent of the operation, the fees of the surgeon, and specific surgical goals.
About Dr. Abdul Majeed:
As one of the UAE's leading bariatric surgeons, Dr. Abdul Majeed Makkiya is the best choice for revision weight loss surgery in Dubai. He is board-certified and is known for his research work on various health conditions associated with obesity. In addition, he has been honored with many awards.
Why Choose us?
For us, patients aren't just numbers. Our doctors work with patients every step of their way to make sure they are satisfied, comfortable, and informed — know what to expect with their chosen treatment. Also, we keep up with state-of-art techniques and technology to provide quality care to the patients.
To Learn more about Revision Bariatric Surgery in Dubai & Abu Dhabi, we encourage you to come to Dynamic Cosmetic Surgery Clinic for an initial free consultation. You can give us a call at (+971 561772998) to book your appointment.