Importance of Breast Concerns:
All women want to look attractive with perfect breasts but nowadays every second female suffers from various breast issues which tend to increase the demand for Breast Surgeries in Dubai & Abu Dhabi. A lot of clinics are offering different breast surgeries to overcome various concerns but it's better to visit the one which provides the best services. Every woman wants to reshape their breast to create a more balanced appearance but on the other side due to pregnancy, breastfeeding, and weight loss, the volume of the breast is lost which affects the physical appearance a lot. It's an important issue that cannot be resolved by yourself, must visit the best surgeon so he can advise you the finest treatment plan according to the breast concern. So we can say that getting breast surgery is an important step for women that can help in boosting confidence and self-esteem.
Visit the Top Breast Surgery Clinic in Dubai:
Dynamic Clinic is the leading top-ranked surgery site in UAE. We provide world-class treatments to make yourself groomed at affordable rates. Our surgeons are highly experienced in performing different cosmetic surgeries in the most comfortable environment, you can get benefit from us by getting in touch with our experts. I assure you that after getting the treatment you will get the exact results as per your expectation. Our surgeons first listen to the needs and demands of patients to recommend them the best surgery plan according to their health condition. Various types of Breast surgeries i.e. Breast Reduction, Breast Implants, Breast Reconstruction, Breast Augmentation, and Breast lift are performed at our clinic for decades to make your dreams a reality. So if you're looking for the finest Breast Surgery Clinic in Dubai, Dynamic Clinic is the best option to acquire. Now your problems are ours, let's fix it together. Don't hesitate to visit us!
Results of Breast Surgery:
Surgical & Non-surgical Techniques:
A lot of breast concerns can be faced by women i.e. unwanted breast size, shape & position, etc. which can be overcome through different surgeries. In these surgeries, practitioners make a small incision on the targeted area to alter the tissues and eradicate the excess skin. After completing the amendments, incisions are closed with sutures. Expert surgeons prefer to have complete breast surgeries to acquire desired looks by eradicating the complexities.
Not only the surgical procedure, but some non-surgical techniques are also there to resolve breast issues but the outcomes acquired aren't long-lasting. In some cases, the non-surgical practices require small incisions too. Therefore, we advise you to discuss your breast-related needs and demands with our experts and get the treatment in which you're comfortable.
Following are the 06 most famous breast surgery techniques:
Breast Augmentation
Areola Reduction
Breast Reduction
Male Breast Reduction
Breast Reconstruction
Breast Lift
1. Breast Augmentation:
Breast Augmentation will help you in enhancing the look of your breasts and to make them more beautiful. As some women just want to have bigger boobs to improve their silhouette or figure.
And for some women it's a necessity to undergo the breast augmentation procedure, after experiencing a breast cancer surgery everyone Recommended you Breast Surgery Clinic in Dubai & Abu Dhabi.
2. Areola Reduction:
Areola Reduction procedure will help you in improving the appearance of your large or long nipples to enhance the overall look of your boobs. The procedure is fast, simple and can be performed on both genders.
3. Breast Reduction:
If you have large breast size, often feel extreme discomfort and want to reduce the size of your breasts, than you can consider the Breast Reduction procedure. As heavy bosoms can also cause breathing problems and pain in your neck, shoulder and back.
4. Male Breast Reduction:
Male Breast Reduction is also known as, "Gynecomastia". If you are suffering from unusually enlarged breasts as compared to other men then you can consider male breast reduction procedure.
As the imbalance of the hormones, testosterone and estrogen can lead to enlarged breasts in boys and men, and can cause discomfort and nipple tenderness. This condition can lead to low self-esteem and social functioning as well.
Don't lose hope!
Having irregularly shaped breasts doesn't mean low self-confidence, shame, or hideous physical appearance. If you're suffering from large or too small breasts or other breast concerns, don't lose hope. Every problem has an obvious solution you just need to find it! A lot of people have regained attractive breasts by having our Breast Restoration services. You can choose any surgical or non-surgical practices to get off extreme breast issues without any complexities.
Why Choose Us?
Before choosing the clinic make sure that they have well-experienced staff specialized in performing breast surgeries because it's the most critical operation that must be done with care. However, it's important to learn about the procedure of breast surgeries which helps a lot in choosing the right surgery site. Dynamic Clinic is known for its great quality and leading services, it has been working for the last ten years to serve the patients in a relaxed atmosphere and help them to regain the beautiful appearance to feel proud and confident. You can trust us to consider the Top Breast Surgery Clinic in Dubai!
Breast Surgery Surgeon's: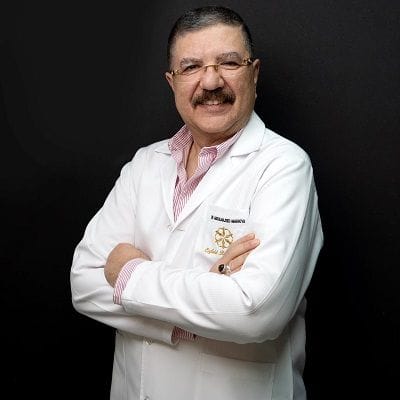 Dr Abdul Majeed Makkiya
1999 -2021 - Highly qualified cosmetic surgeon with 20+ years of experience. Passionate about helping others.
View Profile
Dr. Dina Elyamani
Get yourself enhanced according to your expectation from the leading aesthetic facility of Enfield Royal Clinic...
View Profile
Dr. Sannia Awais
A dedicated esthetician who is committed to the highest standards of excellence - always striving to achieve the very...
View Profile
Book a Free Appointment:
To get more information about our outstanding affordable Breast Surgeries from expert surgeons, you can feel free to visit Dynamic Clinic for Highly-ranked Breast Surgery Clinic in Dubai by filling a consultation form.