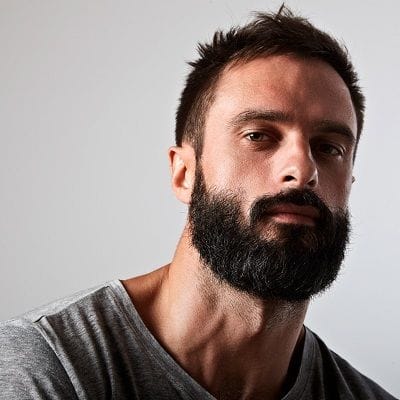 Why Choose Beard Hair Transplant Dubai & Abu Dhabi?
Grow your Beard and Roll on more Confidently!
Beard—plays a major role in looking more mature, and more manly and serves as a source of getting respect from people. Just imagine if you get a Thick beard without any ultimate effort. Surely this is possible with modern Beard Hair Transplant in Dubai & Abu Dhabi. This transplant gives naturally thick beards, which can be shaved, trimmed, and then regrown just as regular facial hair. It's worth it lifetime solution for men who are conscious of their baby face and immature looks.
So, take action against the concerns of facial hair growth—restore your cheek Beard, and Mustache with this effective transplantation. But before deciding anything, it's best to consult our doctor and take precautionary measures. As with other transplants, patients need to be good in general health. Read ahead this guide for better guidance.
Beard Transplant Can Give:
Awesome Beard.
Inner confidence.
Impressive Personality.
The best part, it doesn't involve any scarring or stitching.
Why Would Someone Consider Beard Transplant?
All men who are concerned about their young looks and embarrassed of explaining their actual age every time can give facial transplants a try. It's surely worth it choice to give your confidence a new boost with impressive mature looks for a lifetime.
Please wait for your beard hair to grow till the '30s. Then, try a transplant.
Before & After of Beard Transplant:
Pre-Surgery Preparations:
During the initial consultation, our doctors discuss the treatment goals with the patients. They specifically understand how they want facial hair to appear. From design to shape to even hair density, our experts note everything and implement the surgery techniques accordingly.
As long as you have healthy donor hair you are a perfect fit for Hair Transplant Surgery otherwise this treatment may not be suitable for you.
What does a Facial Hair/ Beard Transplant Involve?
A Beard Transplant doesn't much differ from a scalp hair transplant. The process is similar but a little delicate. Grafts are similarly extracted one by one from the scalp which, are then implanted on the beard. This process is quite lengthy takes around three to six hours and is done under local anesthesia.
Below is the step-by-step detail on the procedure of Beard Transplant in Dubai, Abu Dhabi & Sharjah.
Anesthesia: The doctors first give oral sedation around the scalp.
Extraction: Then, they pluck hair follicles individually with the FUE method.
Preparation: Later, the surgeons carefully make tiny holes with needles in the beard area to allocate the proper placement of hair grafts.
Implantation: In the end, doctors implant hair follicles at particular points to ensure natural fullness.
Post-Surgery Care:
Healing typically requires 5-7 days.
Patients advise to keep their beards clean and dry.
Antibiotics and medications are given for the first few days.
Don't shave your beard for at least the first month.
Get follow-up sessions regularly.
How Does the New Hair Grow? What are the Results?
A Facial transplant is worth catching. In about 90 days, hair growth completes and leads to a thick beard with undetectable scarring. Just like other facial hair, you can cut, trim or shave the transplanted hair.
Note: Facial Transplant results are meant for a lifetime.
Complications:
Poor hair growth.
Undesired hair tangle.
Temporary swelling.
Aside from temporary swelling, the other two complications are only possible upon choosing an untrained doctor. So carefully choose your clinic or consider us.
How Much is Beard Transplant?
The average cost of a Beard Transplant in Dubai & Abu Dhabi ranges from AED 3000 to AED 7000. This price estimate can exceed up depending upon the size of the area to treat and the number of grafts. Please contact our surgeons directly for a perfect cost estimate of facial Transplants.
What makes us Best?
A beard hair transplant is quite challenging. Because the face is more sensitive than the scalp. It needs an expert's hands to balance the facial symmetry. Well, at Dynamic our surgeons are professional in it. We focus on filling the bald patches of the beard by considering the attractive outlook. More than 7000 transplants are successfully completed by our doctors.
To make sure you're being treated with deep care and attention—we impose strict safety protocols which confirm complication-free results. If you are considering our clinic for your Beard Hair Transplant or any other place, always talk to your doctor about their experience and qualifications.
Free Consultation!
For more information, appointments, and bookings relate to Beard Hair Transplant in Dubai & Abu Dhabi, schedule your consultation today. Please contact at +971 542992160.