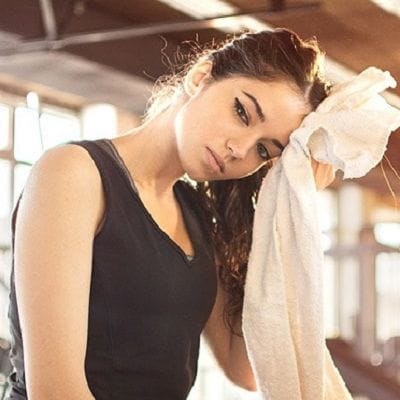 Sweating is a natural and healthy process but excessive sweating is irritating and intolerable. Some people sweat a lot which makes them feel embarrassed in front of others. Excessive sweating occurs due to overactive stimulation of the sweat glands of the body and this condition is also known as hyperhidrosis. It can cause many serious problems for people some of which are listed below:
Bad odor.
Embarrassment.
Low self-esteem.
Infections.
Aim of the Treatment:
Many people don't even know that this undesirable condition can be treated, they need to be aware of that. Usually, people experience excessive sweating in the armpits, hands, and feet. Luckily, we have different options available to treat this undesirable condition and Laser treatment for Excessive Sweating Hyperhidrosis in Dubai & Abu Dhabi is the best among all. It is worth mentioning here that it can treat armpits only, not any other body part. Laser therapy works by coagulating the tissues in the treatment area.
Candidates:
You are a perfect candidate for this excessive sweating treatment if you:
Are physically and mentally healthy.
Have practical expectations regarding the outcomes of Laser Hyperhidrosis Treatment in Dubai.
Are suffering from sweating that soaks through clothes and drips off your hands.
Results of Excessive Sweating:
Once sweat glands are destroyed they do not regenerate again so the results produced by laser treatment are permanent. When the research was done after 6 months of the treatment, it was noticed that armpit sweating was reduced by approximately 78%.
Benefits:
Least invasive treatment with little downtime.
Delivers more prolonged results as compared to Intra-Dermal Injections of botulinum toxin type A.
Improves quality of life and builds up lost confidence.
The recovery period is short.
Low risk of side effects and complications.
Improves married life and brings happiness.
The treatment has no serious side effects associated with it.
A solution to bad smell problem.
Helps in eliminating embarrassing stains.
Preparation:
Before the treatment, the doctor must analyze the cause of the sweating. There are two main causes of excess sweating first, due to the stimulation of sweat glands, and second, the result of underlying mental issues. You are requested to follow the list of instructions carefully before undergoing laser hyperhidrosis treatment in Dubai,
Avoid applying cosmetic products on the skin for 2 to 3 days before the treatment.
Do not eat or drink anything one hour prior to the treatment.
On the day of treatment, do not take any medication, pain killer or muscle relaxer.
Stop smoking 2 weeks prior to the laser hyperhidrosis treatment because smoking slows down the recovery process.
Procedure:
The procedure is simple and takes about a couple of hours to complete. The physician initializes the procedure by applying numbing cream (local anesthetic) on the area which is being treated. This is done to avoid the discomfort and pain of the procedure. A small incision is created which allows the insertion of the grating cannula with an optical fiber tip. During the Hyperhidrosis Treatment in Dubai UAE, laser beams of different wavelengths are directed at the treatment area to destroy the sweat glands. In the end, a cannula is utilized to eliminate the Sweat Glands that have been destroyed earlier.
Hyperhidrosis Treatment Cost:
The Average Cost of Hyperhidrosis Treatment in Dubai ranges from AED 1,500 to AED 3,000. As per the quantity of Botox injected, the skills of the practitioner, and from which clinic you attend; prices dramatically vary. Please consult our specialists to know the exact cost of your case.
Aftercare:
Take the prescribed medications regularly.
You have to take good care of the treated site, do not touch or scratch it.
Use cold compressors to minimize swelling or itchiness.
Avoid excessive sun exposure, and restrict your time outdoors when the sun is at its most damaging (10 am to 5 pm).
Recovery:
The recovery period of Excessive Sweating Hyperhidrosis Treatment in Dubai & Abu Dhabi is not very long. After the treatment, bruising, redness, swelling or soreness may appear on the skin but they will completely resolve within 3 – 4 days. You can continue your routine activities immediately after the treatment.
Book a Free Consultation!
If you are experiencing severe hyperhidrosis symptoms, then Laser Treatment Dubai is the best option for you. Dynamic Clinic is providing Laser Hyperhidrosis Treatment in Dubai at an affordable cost. We have expert dermatologists to help you deal with excessive sweating problems. If you want to know more details of the treatment, Book an appointment with one of our experts by filling out the consultation form or contact us by phone.