In former times, people used to lose weight and get rid of excess fat through strict dieting and rigorous workouts but with the biggest & latest aesthetic trends, body reshaping has become even easier.
There are many FDA-approved, scientifically proven treatments for reducing body fat. Some of them include sleeve gastrectomy, Liposuction, and Tummy Tuck in Dubai, Abu Dhabi & Sharjah, etc. However, it is worth noting that these treatments provide noticeable, permanent results only if you select highly experienced surgeons to perform such operations.
Before starting, I want to mention that the abdomen is an important part of our personality, and to have a "flatter, smoother belly" must be a sort of pride for us. We all love to achieve an hourglass figure but it's necessary to make great effort for it. While the goal is a little tough to achieve but it is not impossible. By trying different fat and skin reduction treatments, we can trim inches from our abdomen.
Types of Tummy Tuck Treatment:
Tummy Tuck Treatment Options Available in Dynamic Aesthetic Clinic Dubai are of three types. At our clinic, you can easily avail of a mini surgery, full surgery, and extended surgery for this treatment. All of these options are invasive and need to be performed under anesthesia. The only difference between the surgeries is the recovery time and how they are performed.
Mini Abdominoplasty:
This procedure involves performing surgery on the area underneath the navel. This option is usually picked by women who just went through pregnancy and childbirth. It follows the steps given below:
The surgeon will give anesthesia to a patient.
Next, he will mark the extra skin below the navel.
With a scalpel, he will make an incision along the marked lines.
The surgeon will carefully remove extra fat in that area too.
He will pull up the remaining skin and stitch it.
You will be bandaged and be able to go home in a day.
Full Abdominoplasty:
This option involves removing all the skin present in your midsection. The surgery follows the given steps:
After anesthesia, the surgeon will make an incision near the navel and abdomen's lower side.
He will remove all marked skin and pull up the skin to tighten it.
You will be given stitches and be allowed to go home in a day.
This surgery tones your abdomen but leaves behind scars. Most people tend to go for this surgery after liposuction or pregnancy.
Extended Abdominoplasty:
This is a Tummy Tuck Treatment Option for obese patients who just went through weight loss or liposuction. The procedure involves removing massive amounts of skin and is performed in the following steps:
The surgeon will cut along the abdomen and the hips.
This allows him to make the skin evenly tight across the abdomen.
He will remove the extra skin and stitch it up.
You will be allowed 3 to 4 days of bed rest.
Results of Tummy Tuck Dubai:
When performed by an experienced surgeon, this surgery helps you preserve an hourglass figure forever. It makes you look and feel beautiful every day. Anyway, it's very important that you maintain your BMI after it since weight fluctuations surely can negatively affect the outcomes.
What Happens Before Tummy Tuck?
Your surgeon will tell you when and what you can eat before the surgery because usually, doctors suggest that the patient's stomach must be empty on the day of the operation.
Best Tummy Tuck in Dubai, Abu Dhabi & Sharjah, no matter full or mini, can be terrifying for you. Thankfully, you can prepare yourself easily by talking about what to expect during the operation.
Who Should Consider It?
If you want to undergo this cosmetic surgery, you must fulfill the following requirements:
Have good general well-being
Even though you have a good figure, your belly protrudes.
Weight loss, weight gain, or pregnancy has left you with an unattractive body shape.
You were once a victim of obesity.
Want to fix lost muscles permanently?
During The Operation:
There are so many types of a tummy tucks, but most of them are carried out as outpatient procedures. It means you don't have to stay at the clinic once it's finished. The following steps are taken for achieving a successful tummy tuck:
The operation is done in an operating room while you are under local anesthesia.
The surgeon will create a hole in the abdomen to eliminate fat and skin from the area around the belly button.
Because the incisions are created so there are visible scars after the surgery.
In the end, the surgical dressing will be placed on the abdominal incision and belly button to prevent infections.
Advantages:
It cannot only enhance the function and look of the abdomen, but it can also play a prominent role in eliminating years of consciousness that you were facing due to heaviness in your stomach. Ultimately, it can:
Give a flat, firm, and toned belly.
Produce noticeable skin-tightening effects.
Fix protruding belly, leaving the midsection flatter.
Help you look beautiful and youthful in swimsuits.
The easiest way to feel more self-assured.
Decrease the overall size of the stomach.
Fight against the scars caused by C-sections or hysterectomies.
Correct medical problems associated with excess fat.
What Are The Risks Of Tummy Tuck?
There are only a few risks involved with getting a Tummy Tuck in Dubai because of the technology used. The recovery period for the surgery depends on how you take care of yourself after the procedure. The following risks are involved with the procedure
Stitches opening-up.
Getting an infection.
Bleeding and swelling.
The wound opens up.
Pain during the recovery period.
Elongated recovery if you are not careful.
The doctor will prescribe you bed rest for a few days before your stitches are healed. Your bandages need to be changed regularly if you want to avoid getting an infection. However, if the pain exceeds, you should book a session with your operating doctor immediately.
Recovery:
It requires more downtime as compared to other cosmetic surgeries. In general, it takes 3 to 4 months to fully recover from this surgical procedure. Anyhow, recovery time also depends on the body's healing capabilities to some extent. That means if you have a strong immune system the recovery after the surgery will definitely be fast and simple.
Don't forget follow-up appointments with the doctor. They can facilitate side effects and help you deal with sudden complications.
Tummy Tuck Surgery Cost:
Tummy tucks don't come cheap. The average cost of a Tummy Tuck in Dubai is AED 8,999. This rate can exceed 18,000 (dirhams) or perhaps more as per your specific needs and the surgeon's expertise. For affordable cost estimates, contact our team.
Conclusion:
It is one of the most popular cosmetic/plastic surgeons available today. It can improve cosmetic issues you may be having with your protruding abdomen. As with other cosmetic surgeries, there are complications and benefits to this surgical procedure too. We want to ensure you are thoroughly knowledgeable about all its aspects in order to help you decide well for your aesthetic needs.
Our Tummy Tuck Specialist: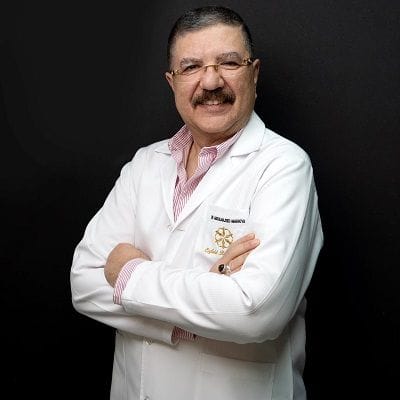 Dr Abdul Majeed Makkiya
1999 -2021 - Highly qualified cosmetic surgeon with 20+ years of experience. Passionate about helping others.
View Profile
Dr. Dina Elyamani
Get yourself enhanced according to your expectation from the leading aesthetic facility of Enfield Royal Clinic...
View Profile
Dr. Sannia Awais
A dedicated esthetician who is committed to the highest standards of excellence - always striving to achieve the very...
View Profile
Book Your Free Appointment:
We will be happy to answer the questions you may have about Tummy Tuck Surgery in Dubai, Abu Dhabi & Sharjah. Please fill out the form today to schedule a consultation. The Dynamic Aesthetic Clinic is the first step in improving your appearance as well as personal empowerment without any scar revision. With us, surely you are going to have the Best Tummy Tuck Surgery!