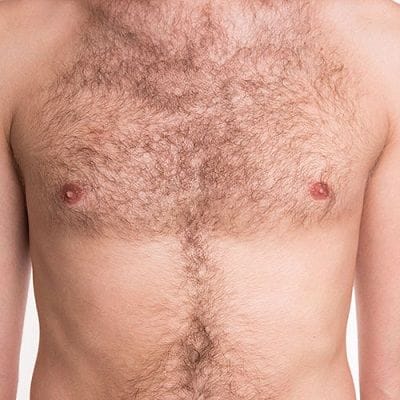 Normally hair transplant is performed by extracting hairs from the back and side of the scalp but if he/she does not have sufficient scalp hairs then a normal transplant cannot be done.
In this situation, you can consider Body Hair Transplant in Dubai & Abu Dhabi which is done by efficiently utilizing body hair. Most doctors do not recommend it because they have their medical reasons to legitimize that.
Aim of the Treatment:
Body hair can be inserted into the scalp to give the head a fuller look. Body areas that could act as a donor are the chest, face (beard hairs), legs, and back. It is important to note that the surgeon who is performing the procedure of body hair transplant should be qualified and skilled because the patient satisfaction rate of this treatment is not very high. It is estimated that only 4 out of 10 individuals who undergo a body hair transplant get a cosmetically improved result.
Body Transplant Should not be Your First Choice:
If you have sufficient scalp resources then do not go for a body hair transplant. Body hairs are more difficult to harvest than scalp hairs.
Results:
Transplanted hairs will fall off and you will notice that the new hair will start to grow after 3-4 months of the procedure. We cannot get effective results as we get by making the scalp a donor site, this is because no desirable density and quality can be gained through it.
Candidate:
The better the density of the body hair, the better the candidate. You are a prospect of body hair transplant if:
Your scalp is not a good donor for performing the transplant.
You want to lessen the size of the scars left over after a hair transplant procedure.
You already have undergone transplant surgery and cannot extract more hairs from the scalp.
Your head has bald spots.
Good Candidate:
You have hairy skin.
You do not smoke cigarettes or drink alcohol.
You do not have a skin infection or allergy.
You are not suffering from any deadliest diseases such as stroke, cancer, etc.
Benefits:
Body hairs can be used to give final fulfillment to the beard, scalp, or mustache transplant. Some other benefits of Body hair transplant are listed below:
Can be used for filling bald spots on the scalp.
Improves the hair density of the scalp.
Instantly boost your self-confidence and self-esteem.
Provides natural-looking and effective results.
Downtime is not very long.
Preparation:
Before the treatment, it is recommended to perform a test procedure to check how the body hairs look on the scalp. If you and your surgeon are not satisfied with the results of the test procedure you should not get this transplant.
If you have decided to get this treatment, you need to follow the below-listed instructions prior to the treatment.
Do not shave the donor area for 2 days before the procedure.
Prepare yourself to get multiple sessions of the treatment because fuller results take time.
Avoid taking aspirin, ibuprofen, vitamin E, and blood thinners 3-4 days prior to the treatment
Procedure:
The best candidates for the treatment are those who have rich hair in the thighs, back, chest, and arms. During the procedure, the surgeon takes out hairs from these body parts and inserts them in the scalp that is why it is known as a body hair transplant. The FUE method is used in this type of transplant because there are greater chances that the strip method will leave a visible scar on the body part where the follicles were extracted.
Recovery:
In most cases, donor sites heal very quickly but you can expect very minimal discomfort, swelling, and bruising in the recipient site. Limit strenuous exercise, smoking, and drinking for 4 weeks post-procedure.
Cost of the treatment is not fixed, you have to visit our clinic to let the doctor examine you in order to decide on the treatment cost.
Book a Free Appointment:
If you have no other choice but to overcome the baldness problem then you can consider Body Hair Transplant in Dubai & Abu Dhabi. Contact us by filling in the consultation form or calling us directly to book a free appointment with one of our experts.