Facial Scars! Sure, they are embarrassing, more visible and you can't conceal them totally with make-ups. Upon first interaction, the usual question that each person asks is what happened to your skin, which reminds of the harsh reality of an accident or injury you had in the past. But never again!
Dermatologists and skincare professionals from around the world recommend Facial scar revision to treat all types of facial scar. And we provide the best Facial Scar Revision in Dubai, Abu Dhabi & Sharjah!
Our scar revision includes simple topical applications, minor surgery, and complex surgical procedures that reduce the scars and merge them with the surrounding tissue. These treatments can heal even complicated scars to ensure there's life after scars. – Ahead, you can find details about this scar revision, including the procedure, costs, benefits, and expected results. Keep reading.
Diagnosis:
The specialists of the Dynamic Clinic will assess the scar, the cause of its occurrence, and conduct its in-depth examination to identify the best way to eliminate the scar from its roots. In addition, they will also consider your goals, comfortability, candidacy requirements, and the concerns you have. The goal is to please you with the results.
Treatment Options for Facial Scars:
Facial scars from surgery, trauma, burns, or acne are now treatable. We offer both surgical and non-surgical solutions that remove 80% of the marks within the first month and reduces the rest after a few weeks as the treatment shows its effectiveness. In some cases, the marks do not disappear completely but become less visible. It all depends on your healing abilities and the type of treatment you choose.
Check out the surgical and non-surgical options we offer.
Non-Surgical Options:
Most Facial Scar Revision in Dubai, Abu Dhabi & Sharjah begins with non-surgical treatments like:
Injections
Topical treatments
Laser Treatment
Pressure therapy
Injections:
Steroid injections are injected directly into the scar, making it smaller and flatter. Over the course of sessions, you would get noticeable results.
Topical Treatments:
To facilitate the healing of existing scars, topical treatment is recommended. Our topical treatments for facial scars include chemical peels, gels, special tapes, and topical compresses. Several rounds are required for optimal results.
Laser Treatment:
Lasers emit a light beam that focuses on removing the top layer of skin, stimulating collagen production and resulting in fresher, clear skin. It basically helps with the color and texture of the scars, but it takes 3-4 sessions for an effective result.
Pressure Therapy:
Constant pressure is applied over the large scar using compression garments or possibly any other technique. This will certainly smooth out the appearance of scars and prevent them from forming in the future.
Surgical Options:
Dermabrasion
Excision
Z or W Plasty
Dermabrasion:
Dermabrasion uses an electric machine to treat almost all types of facial scars. Removes the top layer of the skin of the face, smoothes it, makes scars less visible and cosmetically appealing. Dermabrasion can be done alone or in combination with other treatments.
Excision:
This method is recommended when other scar removal methods do not work. Doctors surgically remove the scar tissue and suture the area. Excision is recognized as effective and cosmetically proven for linear scars.
Scar Revision Surgery:
Surgery is another option that is usually recommended for severe scarring. Mainly in those scars that cover a large area and cause restriction of movement of the surrounding skin. This can be done with a skin graft and skin flap. In a skin graft, a piece of healthy skin is taken and placed over the scar. In addition, flap surgery is more difficult, it consists in transferring healthy skin with fat to the injured area.
Scar revision surgery takes 1-2 hours.
Z or W Plasty:
Like scar revision surgery, Z or W-plasty is also a surgical method for treating scars. This is called a Z-plasty or W-plasty because of the nature of the incisions. The surgeon may make Z- or W-shaped incisions across the scar to break up the scar tissue into several shorter, less visible ones. You need to find a plastic surgeon other than a dermatologist if you want this surgery to be done safely.
What Is The Cost Of Facial Scar Revision?
In Dubai, the average cost of Facial Scar Revision ranges from AED 1000 to AED 7000. The severity of the facial scar and the removal technique may affect the charges. Smaller scar: AED 1000, Larger scar: AED 5000. Besides, your insurance company may cover some of the cost; please talk to them directly for details.
Results of Facial Scar Revision:
Revision of the facial scar will result in permanent scar reduction. But since healing is a time-consuming process, the results are not instant. You need to wait a few months before you notice a subtle reduction in your scar.
Possible Risks:
Facial scar revision when done by an untrained doctor could lead to:
Damage to the tissue
Thick, itchy enlarged scars
Undesired results
Exceptional Patient Care at Dynamic!
Because all wounds are different, their treatment should not be the same. Our professional dermatologists understand this and thus first acknowledge the nature of the injury, the desired change, the medical condition, and then advise on appropriate treatment. Compared to home options, our professional care is something else that will leave you with flawless skin.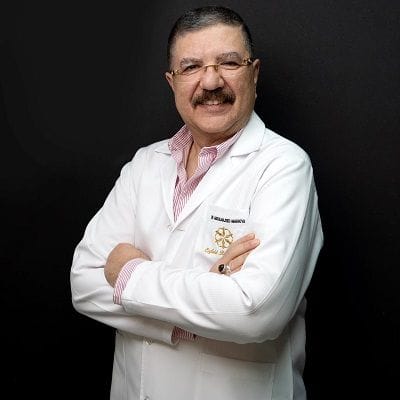 Dr Abdul Majeed Makkiya
1999 -2021 - Highly qualified cosmetic surgeon with 20+ years of experience. Passionate about helping others.
View Profile
Dr. Dina Elyamani
Get yourself enhanced according to your expectation from the leading aesthetic facility of Enfield Royal Clinic...
View Profile
Dr. Sannia Awais
A dedicated esthetician who is committed to the highest standards of excellence - always striving to achieve the very...
View Profile
Book a Free Appointment:
Schedule your free consultation now to get Facial Scar Revision in Dubai, Abu Dhabi & Sharjah.