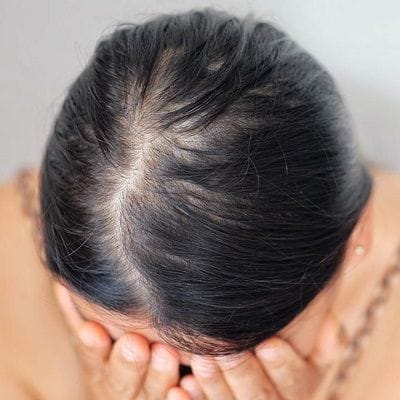 Hair fall is the main cause of despair for many men and women in today's society. Hair loss may be caused by a variety of factors, but tension is one of the primary ones. Anybody may have unpleasant mental, bodily, or emotional effects from stress. They could also significantly reduce hair growth, which might lead to baldness in the long run.
Individuals start to spend more time indoors and become increasingly self-conscious about their scalp bald patches. However, it is not the answer to your balding problem, let's face it. It is not simple at all, but now we are here so don't worry get a Hair Fall Treatment in Dubai, Abu Dhabi & Sharjah and cherish it for a lifetime.
Candidates:
Before going through any treatment, candidates should know if they are the ideal candidates for the Hair Fall Treatment in Dubai or not.  You are a good candidate if you; 
Want to look younger?

If you want to reduce hair loss.

Fed up by using home remedies for treating hair loss.

You're generally in good health.

Most importantly, you should expect the treatment to be effective.

This procedure is available to patients over the age of 18.

not experiencing any significant illnesses or blood sugar issues.

losing confidence as a result of rapid hair loss.

You are not a woman who is expecting or nursing.
Benefits of Hair Fall Treatments:
The following are some benefits:
A thickening occurs to existing hair.

Bald spots have been filled.

Gives you permanent outcomes

Scars or burns are concealed.

Stops hair loss.

preserves your original look.

increases your confidence in yourself and self-assurance.

enhances the quality of your life in general.
Results:
Pre-Operative Care:
Before getting into the process doctor will give you some instructions to follow that patients should take into consideration to avoid all kinds of discomfort during or after the procedure. 
Do not take blood thinners before the treatment.

Do not smoke or take any drugs.

Avoid taking alcohol 2 to 3 weeks before going to the surgery.

numerous laboratory tests have to be completed before the process.

Set a meeting with your expert.

Go through your goals with your surgeon.

Discuss your medical background as well at the initial meeting.
Treatment Options for Hair Fall Treatments:
Invasive and non-invasive both type of procedures is available for treatment. The Best Dermatologist for Hair Fall Treatment in Dubai has carried out a number of operations to stop hair loss. The effective methods used by our skilled doctors in the most efficient and successful way are described below. The therapies include:
Invasive Procedures:
The surgical procedures include:
FUE.

FUT.

FUSS Hair Transplant.

Body Hair Transplant.

Scarless Hair Transplant.

Stem Cell Hair Transplant.

Crown Hair Transplant.

Hybrid hair Transplant.
The abovementioned are some of the main procedures used for reducing hair loss. In some procedures, incisions are made and in some only, the Hair Specialists will reinsert the follicles of the hair without making incisions inside the part of the head where the candidate has observed hair thinning or baldness
Non-invasive Procedures:
The Non-surgical treatment options are also available that include:
PRP.

Laser Therapy.

Nutrition.

Home Care Program.

Medications.
Aftercare:
Take drugs exactly as prescribed by your doctor.

Patients should avoid taking baths without the permission of their doctor.

Ointments should only be used with caution (if any).

Keep the area clean and dry.

Meetings for review should be scheduled.

Apply the wound dressing  (if any) according to the surgeons' recommendations.

Furthermore, follow-up sessions are also important to attend.
Cost of Hair Fall Treatments:
Furthermore, the cost is equally important for most contenders. Likewise, before selecting the treatment option they do ask about the cost of the process. But you should keep in view that the price might not be the same for everyone. The amount of hair to be transplanted can affect the cost. There are several other factors that affect the price such as the number of visits, the expertise of your expert, and also the locality of your selected clinic. 
Prices vary according to the nature of the treatment. Normally the Cost of surgical Hair Fall Treatment in Dubai ranges from AED 7000 and non-surgical prices might start from AED 500. But to avoid all types of misunderstandings regarding price, set a meeting with our highly experienced plastic surgeons for the final estimated cost. 
Why Choose Us?
Technical expertise, previous knowledge, and professional skills have a big impact on the results. In any circumstance, your sole option is to decide on the best course of action for you. If you're looking for Hair Fall Treatment in Dubai & Abu Dhabi and want excellent results, schedule a consultation with one of the best dermatologists who is an expert in his profession.
Moreover, both our surgeons' work and our treatments are well-known across the globe. They will never let you down. Fill out the form below to schedule your appointment for treatment without wasting any more of your valuable time.
Give us a Call or Fill out the Consultation form to Schedule your Free Appointment.