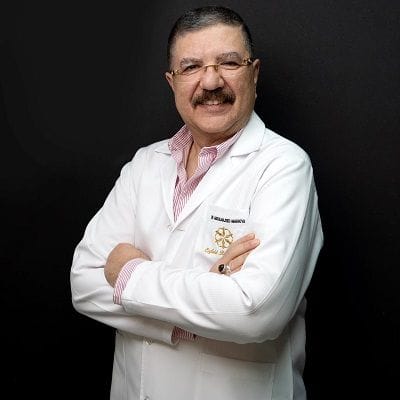 Dr. Abdul Majeed Makkiya is Dynamic Clinic's plastic, reconstructive and aesthetic surgeon for adults and teens with a passion for putting anxious patients at ease and for delivering high-quality care to them. However, during his career in modern plastic surgery practice, he has also come across thousands of successful yet advanced and complex medical cases. And that has greatly contributed to his fame. He believes that self-love is the most important thing to live a happier life and that is unquestionably true.
He has a passion for creating beautiful body shapes by using the latest technologies in surgical & non-surgical procedures such as artificial intelligence, robotic cosmetic systems, energy-based devices, etc. Hailing from Al-Mustenseria and College of Medicine, Baghdad, after receiving his degrees, he moved to Canada and then UAE to serve as a plastic surgeon. Anyhow, he is currently uncovering his talents and skills in UAE only.
Dr. Abdul Majeed Makkiya – Specialist Plastic Surgeon:
Dr. Abdul Majeed is a firm believer that the patient's high confidence levels and well-being are vital to how beautiful he looks. His knowledge, skills, and care are remarkable. He can perform all types of reconstructive and cosmetic surgeries beautifully, without any problems. Everyone needs a mentor in life and I can proudly say that he has all the qualities of being a great mentor. He is a respectful and enthusiastic person and has strong management skills. Plus, he frequently seeks feedback from his clients in order to improve his skills over time. Beyond that, he helps adults of all ages and provides all types of care across the world. He is companionate, and motivated and is here to help in any way he can so don't hesitate to contact him.
Qualification:
He is an active Member of the Emarati Plastic Surgeons Society and European College of Aesthetic Medicine & Surgery. In addition, he is also a member of F.I.C.M.S., P.A.B.P.S., and WAOCS.
Listed below are some of the procedures that Dr. Majeed loves to do.
Nose Job
Fat transfer
Alarplasty
Arm Lift
Facelifts
Breast augmentation with implants
Cool Sculpting
Burn reconstructive surgery
Nose Tip Plasty