Where dieting or exercises fail, liposuction provides the solution. It sculpts the fatty areas of the body to reshape them. Typically, buttocks, abdomen, hips, thighs, knees, are the prominent areas that are being targeted by this surgery.
Performing this surgery isn't so easy. Definitely, an expert surgeon is requisite for it. Nowadays, almost every clinic in Dubai is equipped with the best treatment facilities and have the most experienced liposuction surgeons. Thereby, the success rate of Liposuction in Dubai is very high. But still, it's better to check once whether your surgeon is an expert or not.
This blog enlightens the Best Liposuction Surgeon in Dubai & Abu Dhabi so that you won't find yourself confusing anymore.
Before we get into its details, make sure that you're fully ready, both physically and mentally. At Dynamic, we go through self-evaluation by asking plenty of questions. This analysis helps a lot in acquiring fruitful results as patients realistic expectations with the procedure matters a lot.
Dr. Abdul Majeed Makkiya:
Liposuction surgery is safer and effective until and unless your surgeon is an expert in this field. We know that choosing the best surgeon is an important decision you can make. Experienced ones are certainly expensive than the others but indeed those charges are completely worth it.
At Dynamic, we are honored to present Dr. Abdul Majeed Makkiya. He is the best liposuction surgeon in Dubai. For the past ten years, he has been doing successful liposuction surgeries. Currently, his precious time is our adornment. He believes that patients are unique having individual goals. This is why he emphasizes listening to the patients' needs and notify them of the procedure details accordingly. His immense experience in liposuction surgeries combined with his artistic abilities helps in grasping amazing results. Thereby, you can be assured that you will be in professional hands.
Our best Plastic surgeon Dr. Abdul Majeed performs every extent of liposuction surgery securely. No matter how complex it is. He also won numerous awards for his reliable contribution and devotion to the cosmetic field.
Not the only liposuction, he also performs other procedures like a tummy tuck, nose jobs, alarplasty, eyelid surgeries, and many more.
Tips to Choose the Best Liposuction Surgeon:
As we have informed you about the best liposuction surgeon in Dubai but going through some essential tips can also benefit you. Simply just make a list of reputable doctors and examine them. This analysis would assist you to sum up the differences among surgeons. Besides, here some tips you must consider. Please check out.
Board certification is necessary.
Experience and familiarity with the procedure lead to low chances of risks.
Your comfort with the surgeon is truly imperative.
Many doctors meet this criterion but naming all of them isn't possible. If you're a citizen of this city, then definitely you cannot find a better liposuction surgeon than Dr. Abdul Majeed. However, it can be said that going to liposuction surgery in Dubai is better than in other cities.
Patients Safety Assurance:
At Dynamic clinic, Doctor. Abdul Majeed Makkiya emphasizes strict safety measures while in liposuction surgery. Anyone who gets this surgery from his artistic hands is free from the complications that may arise during or after the surgery. He believes that patient safety is the utmost priority, this is why his complication rate is very low.
Typically he advises a precise list of instructs that patients must follow after the surgery. It involves the precautions for what to do or not to do in the next fifteen days. This aftercare would help a lot in getting amazing results with zero chance of risk.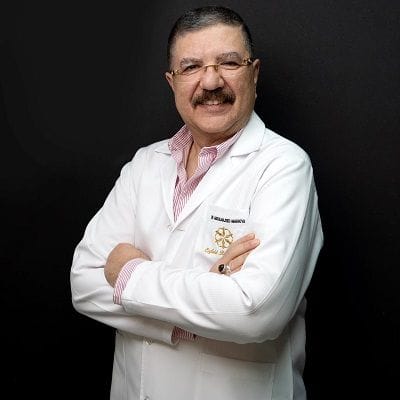 Dr Abdul Majeed Makkiya
1999 -2021 - Highly qualified cosmetic surgeon with 20+ years of experience. Passionate about helping others.
View Profile
Dr. Dina Elyamani
Get yourself enhanced according to your expectation from the leading aesthetic facility of Enfield Royal Clinic...
View Profile
Dr. Sannia Awais
A dedicated esthetician who is committed to the highest standards of excellence - always striving to achieve the very...
View Profile
Let's Conclude!
Dr. Abdul Majeed Makkiya is the Best Liposuction surgeon in Dubai. He has a degree in medicine along with years of experience in cosmetic surgeries. Although, he's also an active member of F.I.C.M.S, P.A.B.P.S, and WAOCS.
From mild to severe he triggers every sort of apprehension and then performs the procedure accordingly. As so with the liposuction, he sculpts the problematic areas to remove excess fat from them. His central aim is to provide a figure that reflects a sexy, confident, and healthy lifestyle securely.
If you want to get this body-contouring surgery from the Best Liposuction Surgeon in Dubai UAE then don't delay anymore. Book an appointment now!