Our hands help us do so many tasks such as writing, holding, eating, carrying, etc. So, a life without working hands and arms scares the pants off us.
Fortunately, there are many different types of procedures available to correct structural and functional problems of the hands. They are specially designed to make the unusual hands look normal and to improve their function. So, if you are suffering from finger fractures, Thumb Sprains, Wrist Sprains, Wrist Fractures, or any other hand injury, you need to find the Best Hand Surgeon in Dubai & Abu Dhabi since UAE has the most plastic surgeons and performs the most successful plastic surgeries.
Premier Hand Surgery Center in UAE:
Dynamic Aesthetic Clinic is a specialty center for hand deformity correction in Dubai. It is, however, one of the most reputed clinics located in UAE. Our experts deal with a variety of hand injuries and medical conditions and over six thousand successful hand surgeries have been carried out in our health center over a period of 10 years. Patients receive the best possible results with our incredible surgeries. Our surgeons use the latest advances in surgical procedures to enable total patient satisfaction. Besides, scar formation is particularly avoided through strategic placement of incisions. We believe that care of the hand or any other body part requires great knowledge and attention and that's why we only have experienced, certified surgeons at our clinic.
How to Determine the Best Hand Surgeon:
Our elbows, palm, fingers, and wrist all play an important role in a number of activities that we do every day and that is why injuries to any of these parts may drastically impact our personal lives at that time we would probably want the best surgeon to fix that injury. However, finding a good surgeon is never simple. Here are some guidelines to help you find the Best Hand Surgeon in Dubai & Abu Dhabi;
Make sure that the surgeon you choose is specialized in the treatment of disorders, diseases, and injuries of the hands.
Furthermore, it would be great if he is also a member of the Iraqi and Emarati Society of plastic surgery.
The surgeon must be committed to devoting 100% of his practice to managing and treating the problems of the fingers, palm, elbow, and wrist
Besides verifying the board certifications of the surgeon, it is equally important to make sure that he is willing to perform non-surgical measures first. A good surgeon never rushes to surgery when non-operative techniques can deal with the problem.
Planning the hand surgery beforehand is the hallmark of a great plastic surgeon
The skillsets and experience of the surgeon are the keys here. He should be an artistic person in order to be viewed as a good surgeon. This is because skin tissues are very delicate, plus, these types of cosmetic surgeries require a lot of finesse. The surgeon needs to be gentle while making changes to them and he should understand that what might work for one patient might not be the right option for another.
Dr. Abdul Majeed Makkiya – The Best Hand Surgeon in Dubai:
Dr. Abdul Majeed knows how to make you look incredible with his immeasurable experience and strong skill sets. He has performed over 6000+ hand surgeries in a career spanning 25 years. In fact, he is one of the most experienced plastic surgeons in the world. His innovative surgical techniques tend to offer negligible scar formation. Besides, the results obtained via his surgery are long-standing and natural-looking. The demonstration of the patients' before and after is proof of his brilliance.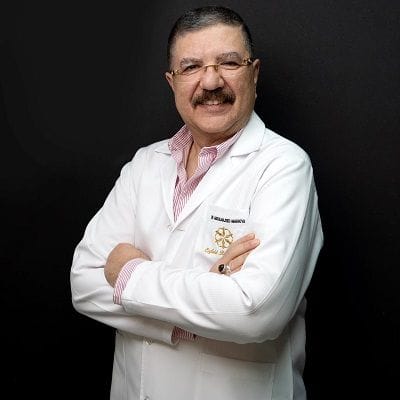 Dr Abdul Majeed Makkiya
1999 -2021 - Highly qualified cosmetic surgeon with 20+ years of experience. Passionate about helping others.
View Profile
Dr. Dina Elyamani
Get yourself enhanced according to your expectation from the leading aesthetic facility of Enfield Royal Clinic...
View Profile
Dr. Sannia Awais
A dedicated esthetician who is committed to the highest standards of excellence - always striving to achieve the very...
View Profile