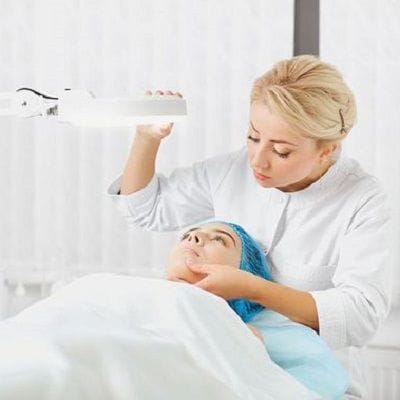 Flawless skin is something each of us is desiring. Being a first line of defense, the skin takes a lot of hits. If you are worried about any skin, hair or nail concern you should consider seeing the best dermatologist in your town. We can help in making you feel good about the skin you are in by deciding the best steps.
When and Why You Should Visit a Dermatologist:
It's probably a time to see a dermatologist if you are noticing any nail or skin changes. In fact, some skin concerns can be treated safely at home but most serious dermatological issues demand specialist care. People who have decided to visit any Best Dermatologist in Dubai & Abu Dhabi must do their homework and must have realistic expectations. Sufferers of stretch marks, cellulite, and large pores can improve such concerns through multiple treatments available but can't get rid of them completely.
What Does a Dermatologist Do?
A professional who specializes in the health of skin, mucous membrane, nail, and hair are normally referred to "dermatologist" and the area of medicine concerned with these areas is called "dermatology". Skin is considered to be the first line of defense against injury and foreign particles such as bacteria reflecting overall general health. It is recommended to check-in Dynamic Clinic for the best dermatologist every once in a while on facing a depressing issue which isn't a bad idea. Before visiting, be sure your doctor has a correct license or certification. Some of the practitioners at cosmetic clinics claim to be dermatologists but do not possess any accreditation. So, it is your first job to look that your selected doctor is licensed to practice medicine.
When to See a Dermatologist?
Scientific studies and researches have declared that global warming and pollution have given rise to a large number of skin problems. Acne, blemishes, discoloration, dark patches, and sun-burn are pushing people to see a dermatologist in order to achieve flawless skin. In Dubai, we are having certain names of qualified dermatologists in the field of medicine. These experienced professionals have made our country proud worldwide because of their successful treatments and well-acclaimed research.
5 Reasons to Schedule a Dermatologist Visit:
Our experts can provide you related information, diagnosis and treatment recommendations according to your concerns. If you're experiencing any of the below-mentioned issues you should visit a Best Dermatologist in Dubai & Abu Dhabi at our clinic.
Reason # 1: Acne:
Normal: Small papules/bumps amidst adolescence or young adulthood
Not Normal: Uncontrolled acne bumps or blemishes, not being able to treat them with over-the-counter options
There is no shame in seeing a dermatologist if your natural products, cleansing agents or fat diets don't work for you and your acne is still front and center. Adults are not immune to breakouts.
Reason # 2: Hair Loss
Normal: Losing 100-150 hair by each passing day
Not Normal: Formation of bald patches on the scalp due to excessive hair loss
It is completely normal to lose up to 150 hair per day as your hair is growing and replacing continuously. Instead, losing hair in excess and in the form of patches is something abnormal. Some factors in both males and females such as dyeing, use of heating tools, hormonal changes and certain medications play a significant role in hair loss.
Reason # 3: Nail Issues:
Normal: Brittle feeling on occasions
Not Normal: lifting of the nail bed or thickened nails
A skin disease, an injury or an infection sometimes separates a nail from the nail bed. At a dynamic clinic, our dermatologist can help you in determining which of these, is the cause of your nail issue and what can be the best treatment option.
Reason # 4: Psoriasis:
Normal: Mild scattered psoriatic patches
Not Normal: Entire body is covered with patches affecting personal life
It is one of the most common autoimmune conditions which can become worst due to environmental factors and other health concerns. If you are desiring to get your psoriasis under control, fill our consultation form and book a FREE appointment.
Reason # 5: Skin Aging:
Normal: Fine lines/wrinkles, volume loss, loss of skin elasticity and Laser Treatments
Not Normal: Early-onset wrinkling around the eyes, loss of skin tone due to the premature aging
How quickly your skin ages is dependent on your rough skin-care routine, pollution, lifestyle habits and sun – THE MAIN CULPRIT.
Feel Good About the Skin You're in:
Whether you are struggling with ingrown nails, persistent skin irritations, itch hives/rashes, scars from acne or you have noticed more number of hairs than usual on your pillow in the morning, just think about looking for the Best Dermatologist in your area. In this article, we have discussed few cosmetic issues that Best Dermatologist in Dubai & Abu Dhabi can treat related to your skin, hair, and nails problems. For a proper cure, you need to see a certified skin professional.