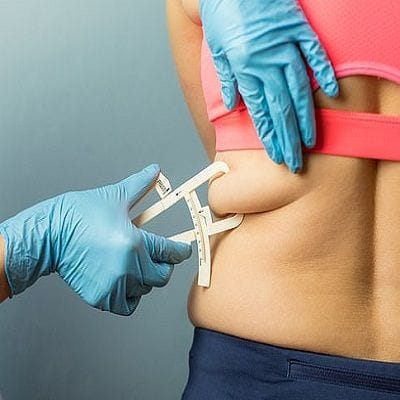 Dynamic Aesthetic Clinic Dubai has a team of the best plastic surgeons. It offers advanced weight-loss surgeries for both genders. The team of four specialists has been chosen for their exemplary skills in delivering the best quality of care using state-of-art techniques and handy equipment.
Not everyone is born with a perfect figure. Big bellies are known sources of low self-esteem, and self-confidence. Luckily, there are a lot of treatment options to improve the appearance of the tummy including liposuction, tummy tuck, and Bariatric surgery. Achieving weight loss goals is important not only for aesthetic reasons but also for proper health. Anyhow, if you are interested to lose weight faster, you should consider Bariatric surgery. It's the best way to make the stomach smaller and improve the quality of life. It brings about long-term and significant weight loss in patients and beyond all, alleviates hypertension, apnoea, and certain stomach disorders.
Advantages:
Reduces the stomach size so that it looks less protruding
Yields the most significant weight loss
Combat medical conditions related to heavy tummy
Makes fertility better
Boosts self-esteem
Cost:
When the surgeon recommends bariatric surgery for you, you should know the cost. Anyway, we cannot tell you the exact price as it varies from person to person. The average cost of obesity treatment in Dubai, Abu Dhabi & Sharjah includes different factors such as the technique used, from where you are getting it, the experience of the doctor, and how much weight you want to lose.
Prices at Dynamic clinic for Bariatric Surgery in Dubai, & Abu Dhabi starts from AED 15,000. It varies based on the type of bariatric procedure, results you want, geographical location, and the weight you need to lose. Let's discuss further:
Type Of Weight Loss Surgery:
There are several different types of weight-loss surgeries. The most common ones are Gastric Bypass, Gastric band, Sleeve gastrectomy, and Intra-gastric balloon. The cost will depend upon the type of procedure you will get.
City Where You Live:
The cost of living in the area also affect the surgery cost. Normally, health care costs are way too higher in larger cities than in smaller ones.
The Surgeon's Expertise:
Bariatric surgery is somewhat complex. It requires the doctor's rich experience and great skills to be successful. So, before undergoing the operation, make sure your surgeon is competent, experienced, and skilled.
But it should be pointed out that in the hands of most experienced surgeons, your bariatric surgery will be slightly more expensive.
Does Insurance Cover Bariatric Surgery?
When it comes to time and cost, bariatric surgery can be considered expensive. However, insurance is unquestionably the best way to pay for this type of aesthetic treatment. But make sure you read the terms and conditions of the insurance company in order to confirm that the company will cover the surgery cost. Also, you need to discuss your problems with your provider to determine the best possible way out.
If you are considering this surgery for medical purposes, then there are more chances that your insurance company will cover your bariatric surgery.
Find An Experienced Surgeon
Bariatric surgery is not just about losing weight, it is about improving confidence. Find out other health benefits at the initial consultation with the surgeon.
You should find an experienced surgeon to get a successful bariatric treatment. Just he can provide you the best possible results. Well, beyond doubt, finding an experienced surgeon can be a difficult task for you and it can increase the cost too but it will definitely allow you to enjoy optimal results for a lifetime.
Schedule An Appointment:
At Dynamic Clinic, our expert cosmetic and plastic surgeons are always available to serve you at affordable rates. So, if you want to know the Obesity Treatment Cost in Dubai, Dubai Dhabi & Sharjah, we would be pleased to hear from you.