No doubt, fuller, rounder, and bigger boobs make the woman attractive. Fat Transfer Breast Augmentation Dubai Cost is the cosmetic treatment to help you achieve such a pair of breasts painlessly. Nowadays, it is the most widely used method of Breast Augmenting small boobs. Here at our clinic, we have trained and hard-working staff to deliver world-class health services to patients so if you are planning to undergo this treatment, it is the best place to visit.
Have you ever calculated the amount of money you spend yearly on exercising and gyming to get a perfect body shape?
An internationally recognized gyming service at a reputed fitness center in Dubai generally ranges between AED 800 to AED 2000 a month, leading to spending millions of dirhams every year. Fat transfer is on the other hand a long-term solution. It can drastically increase the size of small breasts for several years. The most amazing thing about this treatment is that it fits every budget, making it an affordable and popular cosmetic procedure.
Is Fat Transfer Breast Augmentation Cost-Effective?
In terms of upshots, this type of Fat Transfer Breast Augmentation Dubai Cost is a wise one-time investment. It will not only save time and money but also preserve the energy that you have to use in regular workouts. Just 4-6 sessions of fat grafting will provide you with lasting effects. Full-fat transfer breast augmentation cost is way less than spending all your money on gym, diet, and exercise throughout your life.
How Much Does it Cost in Dubai?
Fat transfer breast augmentation in Dubai cost typically ranges from 25,000 AED to 30,000 AED. The price might vary based on factors like treatment objectives, clinic reputation, and expertise of the surgeon. To know the exact cost, sufferers should consult a surgeon.
Let's understand better the most common factors that influence the overall cost of Fat grafting breast augmentation:
Type of Anesthesia:
The cost of Fat transfer largely depends on the type of anesthesia used during the operation. In general, surgeries performed under general anesthesia cost more than surgeries done under local anesthesia.
Surgeon's Fee:
Experienced and professional Breast Augmentation Surgeons in Dubai are more expensive than inexperienced ones. The reason is that these doctors render safer and more effective services than those who are new in the beauty industry.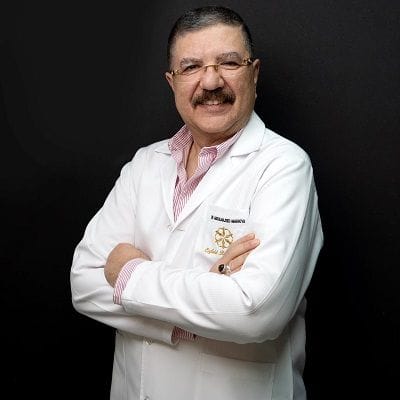 Dr Abdul Majeed Makkiya
1999 -2021 - Highly qualified cosmetic surgeon with 20+ years of experience. Passionate about helping others.
View Profile
Dr. Dina Elyamani
Get yourself enhanced according to your expectation from the leading aesthetic facility of Enfield Royal Clinic...
View Profile
Dr. Sannia Awais
A dedicated esthetician who is committed to the highest standards of excellence - always striving to achieve the very...
View Profile
Number of Sessions:
Patients must take at least three sessions to see a significant improvement in the appearance of their boobs. The number of sessions varies for every woman based on her goals. The cost increases with an increase in these sessions.
Location of Practice:
The fat grafting procedure is also based on the location of the health center. Typically, the cost of cosmetic services is more in populous cities of UAE like Dubai & Sharjah than in inhabited cities.
Why Choose Dynamic Aesthetic Clinic?
The dynamic Aesthetic Clinictop's three priorities are privacy, safety, and results. Our state of art methodologies is FDA-approved and completely safe to perform. Fat Transfer with Breast Augmentation Dubai & Abu Dhabi Cost is designed to give volume to the small breasts less invasively compared to implants, thus making this option painless, comfortable, and safe. Our team of professional technicians will do their best to make this treatment as comfortable as possible. Also, it's important to note that the prices of Breast Surgery treatments are reasonable and we are offering various discount offers as well.
Schedule your Appointment:
So, don't delay in arranging a meeting with one of our expert surgeons. Fill out the form or use our telephone number to get in touch with us.