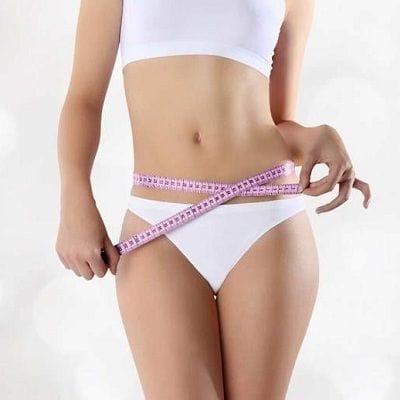 Flat abdomen. Everyone wants it. While regular exercise and dieting can help but in-office procedures that surgically and non-surgically deals with unwanted fat can get you there more quickly. But when you are in search of a permanent and most effective solution, there is no better option than abdominoplasty.
Anyway, so what exactly is an abdominoplasty aka tummy tuck.
It is a great treatment that can help eliminate excess skin of the tummy and screw up the abdominal muscles permanently.
The result? A flatter, toned stomach. It makes permanent changes in the abdomen that's best about this treatment. If you ever have had a chance to see the before & after photos of a tummy tuck, you are probably already aware of the incredible advantages. According to a recent report, the demand for these treatments increased by 48 percent over the past few years. No wonder, a tummy tuck is more in-demand than ever.
While the results are incredible, they still, involve a few risks. In general, it possesses risks to general health. Here are some important facts about tummy tuck treatment in Dubai.
Never choose an Untrained and Inexperienced Practitioner for this Surgery:
With the establishment of innumerable spas, clinics, and hospitals, lines between cosmetic & medical treatments and pampering are very blurred. Most patients prefer that their cosmetic treatments, especially surgical ones, are carried out by expensive and highly experienced doctors but I think that there is nothing wrong with that. Since only experienced practitioners are capable of providing the best possible outcomes to patients. So, before the surgery, you need to discuss the surgeon's credentials and background. Be sure they are certified to carry out the abdominoplasty.
What are the Different Types?
There are four key categories of this surgery including Mini, Full, Extended, and Bodytite scarless abdominoplasty.
These are the most popular Tummy tucks up to date. They are intended to remove extra skin to produce significant changes in the abdomen. The patients achieve a beautiful, fatter, and younger-looking belly after having any of them. But, it should be noted that recovery periods with these techniques are not similar. Mini tummy tuck and bodytite scarless tummy tuck is less invasive than the other two, so typically patients recover within a month. On the other hand, full and extended abdominoplasty can take two to three months for recovery. And since the abdomen skin will be sensitive in immediate days, it's a good idea to be gentle and use sunscreens and while going out. You can expect the final results within three to four months.
Will it be Painful?
The surgery will be done under anesthesia (either local or general) so I assure you that there will be no pain at all while having it. But yes, patients can experience some pain after it. The good news is that this pain is manageable. By utilizing pain relievers and post-op instructions, its intensity can be greatly reduced. Further, you'll most likely be recommended to apply topical ointments and avoid smoking, drinking, and strenuous exercises following the operation in order to prevent other complications from occurring.
Is Tummy tuck The Right Procedure For Me?
This surgery is not suitable for everyone. For good candidacy, you should not have any serious medical issues and skin allergies. It's important to see the doctor, allow him to assess your overall health, habits, and expectations. So, depending on the details you provide, he will decide whether you can get it or not.
Conclusion!
Anyway, as magical as it seems, it is not that simple. The thing that makes tummy tuck in dubai amazing and also very dangerous is that it is major surgery.
It's worth noting that treatment outcomes are influenced by the skills of the surgeon. His skills will be responsible for giving you the perfect body shape or asymmetrical protruding belly. So, if you are seeking a tummy tuck, seeing a board-certified surgeon who has a lot of experience in plastic surgeries is essential as most of the problems occur in the hands of doctors who don't have significant experience.