Hyaluronic acid (HA) is a substance found naturally in mammals. While the majority of HA is found in skin connective tissues, a small quantity also falls in neutral and epithelial tissues. HA is responsible for both lubricating the joints and keeping the skin moisturized and elastic. Aside from that, it possesses anti-inflammatory properties that allow for lesser swelling, pain, and redness in the body after an injury.
So, Hyaluronic Acid fillers may be a choice if you wish to turn back the clock of your skin's aging or to make your buttocks and breasts fuller. They help with wrinkles, fine lines, blemishes, laugh lines, and dark circles (to some degree), and give small, slender bosoms and bottoms a natural-looking volume boost.
Continue reading to learn everything there is to know about Hyaluronic Acid Injection in Dubai, from preparation to risks:
About Hyaluronic Acid:
Injectable Hyaluronic acid, or Dermal Filler,  stimulates collagen and elastin formation, making it an effective anti-aging product. It is, in fact, regarded as the best anti-aging filler in the aesthetics industry. We'll return to the HA applications shortly.
Continue reading to learn everything there is to know about Hyaluronic acid injection in Dubai, from preparation to risks:
Hyaluronic Acid Types:
Some of the popular HA fillers that dermatologists use are:
Juvederm is a filler that is used to temporarily perk up the lips and smooth out moderate creases. Juvederm has a long-lasting effect; the visual results usually endure around a year.
Belotero is widely used to treat severe aging conditions and extensive volume loss in the lips. Belotero is by far the strongest HA filler available in the market.
Restylane can be used to soften moderate to severe wrinkles. It is, however, not a long-term solution. The effects usually last three to four months in most situations.
Hyaluronic Acid Benefits:
You can get a Hyaluronic Acid Injection in Dubai & Abu Dhabi and enjoy the following benefits:
Quick results.
Boosted self-confidence.
No downtime.
A non-invasive technique so no cuts, or stiches.
Short-term risks.
Uses:
Hyaluronic Acid Injections for Face are safe and have a strong track record. Fine lines, folds, wrinkles, volume loss, and crow's feet can all be reduced with them. Some doctors may also recommend HA fillers for your small breasts and buttocks to allow you to add volume to your focal areas in a natural-looking way.
Results:
Regarding results, hyaluronic acid fillers are much faster than other injectables. You begin to see the desired results after just three to four days of your treatment. However, it is essential to note it's not a one-time procedure. You need to get multiple sessions to get the desired improvement. To know how many sessions you need exactly, book an in-person consultation with a dermatologist.
Side-effects:
The hyaluronic acid injection Dubai side effects are very negligible. Only minor swelling, bruising, and discomfort occur at the injection site and last only a few hours.
Cost of Hyaluronic Acid Injections:
The Cost of Hyaluronic Acid Injections in Dubai & Abu-Dhabi ranges between AED 999 and AED 1,200 per ml. This can be more or less, depending on the clinic's location, the dermatologist's skills, and the severity of skin conditions.
Recovery:
The recovery time for HA fillers is typically 24 to 48 hours. After the therapy, the patients are immediately allowed to resume their daily activities. Some people even schedule their treatment during lunchtime and get back to work right away.
The Takeaway!
The most well-known employment of hyaluronic acid is in cosmetic procedures. It's given to you by injecting the material into the wrinkled region of your skin. HA is successful in eliminating deep wrinkles as well as small lines and folds on the face, but it has also acquired appeal as a natural-looking Lip Filler. This effective chemical is offered in a variety of formulations with varying particle sizes. The right one will be chosen based on your health and skin conditions requirements.
Why Choose Us?
Dynamic Aesthetic Clinic offers the best hyaluronic acid filler treatments as well as top-class aftercare services provided by UAE's best skin specialists. So, if you want a Hyaluronic Acid Injection in Dubai, Abu Dhabi & Sharjah, please book your appointment with us.
Our Specialist Surgeon!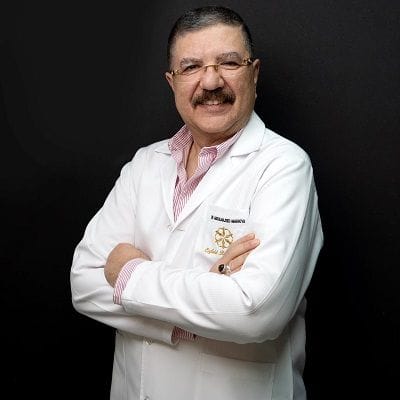 Dr Abdul Majeed Makkiya
1999 -2021 - Highly qualified cosmetic surgeon with 20+ years of experience. Passionate about helping others.
View Profile
Dr. Dina Elyamani
Get yourself enhanced according to your expectation from the leading aesthetic facility of Enfield Royal Clinic...
View Profile
Dr. Sannia Awais
A dedicated esthetician who is committed to the highest standards of excellence - always striving to achieve the very...
View Profile