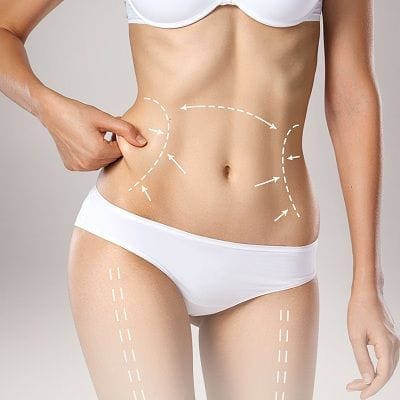 It's definitely about you! Liposuction in Dubai is a cosmetic procedure used to remove extra fat from specific areas of the body. It is among the list of the most popular cosmetic surgeries 2020-2021.
Full Body Liposuction Dubai might not something new, but Dynamic clinic presents something breathlessly safe and different. Because of several updates and advancements, it has become five times more effective than ever. Plus, it seems to be the fastest fat reduction method. It yields quick, and durable results and doesn't cause any long-term physical harmful side effects. All in all, if you want to quickly reshape your body by removing fat cells, liposuction surgery may be an excellent option.
Compulsory advisory:  surgeons don't recommend performing whole body liposuction in one sitting since there are restrictions on the amount of fat that can be eliminated in one session. It is best that you get your body fat removed in multiple sessions.
Who is the Candidate?
If you have been struggling to lose excess fat through exercise and diet for some time now but couldn't make it to, then you may want to consider full-body liposuction Dubai. It can remove about 5-6 liters of fat and fluids from multiple areas of the body all at once. Sufferers can achieve their ideal self-image in a couple of months. However, there are some factors that make you a perfect candidate for this surgery, including:
Having a good physical and mental health
Looking for a considerable reduction in body fat and fluids
Being realistic about the outcomes of the surgery
Wanting to improve at least five areas of the body through one treatment
Best Full Body Liposuction Surgery in Dubai:
Our complete liposuction package is one of the most popular body contouring and fat reduction treatments in our clinics, and of course for a good reason. It results in a sleeker, new body shape that lasts for years and has a huge impact on a patient's life. While people usually get liposuction on the abdomen and neck, it can be used effectively for the whole body. This offers more impressive results, plus works outs at a much better price as well. For example, if you add up the cost of target areas individually, they would definitely cost three to four times more than having a full body.
What Areas does Full-Body Lipo Include?
If you are researching having full body liposuction in Dubai did, it is worth pointing out that not all cosmetic surgery clinics that offer liposuction for the whole body actually mean whole body! In general, areas covered in full-body liposuction include the neck, upper arms, abdomen, limbs, flanks, hips, knees, and inner thighs. For further details, please consult with a cosmetic surgeon in your area.
How Long Does It Take?
Generally speaking, the length of time Liposuction takes depends on the amount of fat being removed and the number of areas being treated. It's always good to ask about the treatment time in the initial consultation session.
Benefits:
Cost-effective
Save you from being over-weight
Save your time and effort
Making you able to show off your new outfits
Cost:
The cost of Full Body Liposuction Dubai usually ranges from AED 18,000 to AED 50,000.
Note: It is relatively more expensive than other body contouring treatments such as cool sculpting, mesotherapy, etc.
Book a Complimentary Consultation:
Our qualified and highly trained team of practitioners can help deal with your financial concerns and create a tailor-made plan based on your aesthetic goals.