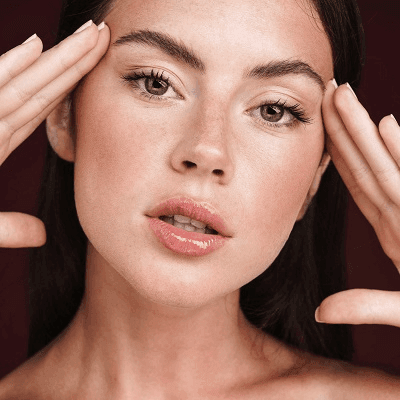 Dermal fillers are being extensively used in the cosmetic industry. There are fillers for almost every purpose now: facelifts, removal of aging signs, plumping up certain areas, etc. Many people desire a beautifully lifted face. Due to the cosmetic industry's recent advancements, filler injections for the forehead and temples have also been introduced. Temple fillers in Dubai, especially, are gaining popularity now. This blog will inform you of all you need to know regarding temple fillers and what they can cost you.
What Are Temple Fillers?
Temple fillers are injected into the temples to lift your face. These fillers use hyaluronic acid, which is responsible for reducing all kinds of aging signs on the skin, including wrinkles, sagginess, and the appearance of fine lines. Hyaluronic acid activates the production of collagen and elastin, which are the proteins that provide structure to the skin. These are becoming famous because they can restore volume and youthful skin.
Even though temples are not a voluminous area of the face, they start losing more volume as you age. Consequently, your skin starts becoming even more compressed, causing your overall face to look less structured. Due to the saggy skin, your brows are likely to weigh down and make you look older.
Procedure:
Temple fillers are a non-invasive, in-office procedure. It would be best to make sure that a certified dermatologist carries out this procedure. Your dermatologist will examine before the process to ensure that the substances in the fillers do not coincide with any underlying condition you have. After the examination, the procedure begins. The steps concerning temple fillers are similar to injecting other dermal fillers.
Your temples will thoroughly be cleansed by alcohol or some other medical cleanser to ensure the eradication of any sort of unwanted material or bacteria on the skin.

A local anesthetic is injected into the skin after being cleaned. The anesthetic is injected to render the area numb so that you do not experience any discomfort.

A syringe is prepared, which contains the material to be injected.

The dermal fillers are then gradually injected into the temples, and the substance is released slowly. While the infusion process is being carried out, you can expect to experience a pinching feeling because of the needle.

Once the injection is pulled back, the affected area is once again cleansed if slight bleeding is observed. 
These similar steps are conducted on either of the temples. This process has to be carefully executed.
Aftercare:
After getting these fillers injected, your doctor will instruct you to:
Refrain from indulging yourself in strenuous exercise or physical activity for about two days.

Avoid touching the area unless you have completely healed. This means that before swelling or discomfort has faded, you need to be extra careful.

Be gentle with your temples while washing your face.

Avoid sleeping sideways so that your temples do not experience any pressure. Avoid putting any pressure on them.
Temples are a sensitive area we are talking about, so you need to be careful when it comes to them. They are nearest to the eyes and can have adverse effects if complications occur.
Benefits:
Once your temples have gained their volume and plumpness back, your eyes are automatically lifted. This has the potential to give you an overall mini-facelift look. Moreover, your brows are also lifted once fine lines have been reduced. Lifting of brows eventually will benefit the overall appearance of your face due to the plumpness and reduction of fine lines and crow's feet.
Give Volume to the Sunken Temples:
As we age, our temples are likely to sink and become hollow. Their plumpness can be regained by temple fillers which are a safe and long-lasting non-invasive method. Once you have gone through these temple fillers, you can have volumized temples for six months to 4,5 years. Their longevity depends on various other factors.
Cost of Temple Fillers in Dubai:
Temple fillers are readily available at various clinics in Dubai. The price of temple fillers at Dynamic Aesthetic Clinic is determined per consultation. This is because the cost of fillers depends on the amount that your face will need. The amount depends upon the severity of the hollowness.
Book an Appointment with UAE's Top Dermatologists!
At Dynamic Aesthetic Clinic, you can avail yourself of the opportunity of having free initial consultations from some of the best dermatologists in Dubai. All you have to do is call us or book an appointment by filling out a form available on this website. For more details, we are at your service.