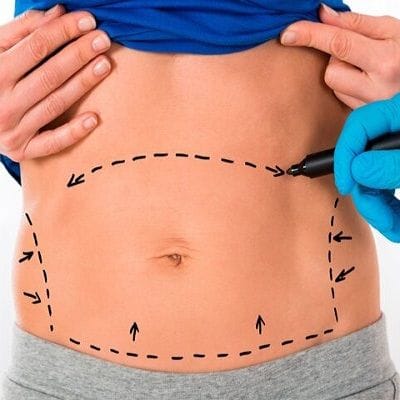 Wondering about getting a body jet liposuction? You might also be interested to know its cost. Keep reading for in-depth research!
Liposuction surgeries are very popular due to their ability to remove fat, improve skin elasticity and boost confidence. They come in a variety of forms: the most popular ones include laser-assisted lipo, laser liposuction, tumescent liposuction, and body jet liposuction.
Body jet liposuction uses pulsating water to dislodge the fat cells. The procedure can give you smooth, and firm skin with minimal downtime. It should also be pointed out that it works best to extricate fat from the buttocks, thighs, arms, and abdomen.
How Much Does It Costs?
The cost varies from patient to patient. In general, the average Body Jet Liposuction Cost in Dubai is AED 12000. It can vary depending on the extent of the operation, the surgeon, and the reputation of the clinic. To be precise, the costs may include;
Medical tests.
Compression garments.
Surgeon's fee.
Anesthesia costs.
Let's look at each factor one by one:
Medical Tests:
Prior to the surgery, the surgeon may ask you to get some lab tests done. This is necessary for the best results. So, depending on the number of tests needed, the cost can vary.
Compression Garments:
To maintain lipo results and to avoid infection, compression garments may be needed and so the cost may vary depending on the type of garment used.
Surgeon's Fees:
Skilled surgeons are relatively more expensive than novice practitioners. Thus, the cost can be different for patients based on the surgeon's fees.
Anesthesia Costs:
Last but not least, the type of anesthesia used can affect the treatment cost. Two popular anesthesia options include local, or general.
How Does It Work?
Before the procedure, the surgeon will use an anesthetic to ensure your comfort. Next, they will create an incision in the target area and administer a water jet. The water jet will dislodge fat, allowing for simple, unproblematic fat removal.
Is It Worth It?
Overall, it is a procedure worth considering. Why? As compared to traditional lipo, it is less painful, and less invasive — involving less swelling, minimal scarring, and fast recovery. In addition, it gives longer-lasting results. However, before surgery, you need to see a cosmetic surgeon to make sure you can get the desired results.
Note: You can expect to experience some pain after the surgery, depending on the amount of fat to remove. 
Is There a Financing Option Available For Body Jet Lipo?
Some health insurance companies may cover the procedure, others may not. You should consult with your insurance provider about this.
Anyhow, a dynamic clinic brings a perfect solution to your financial concerns. Thanks to 100% funding, you can pay for your body jet liposuction in Dubai in small monthly installments.
Why Choose Dynamic Aesthetic Clinic?
The Dynamic Aesthetic Clinic is globally famous for aesthetics. There are 1000+ cosmetic professionals working here, so there are more chances that you will find the right specialist for the treatment you are interested in.
Book an Appointment!
Fill out our consultation form or give us a call to schedule an appointment.