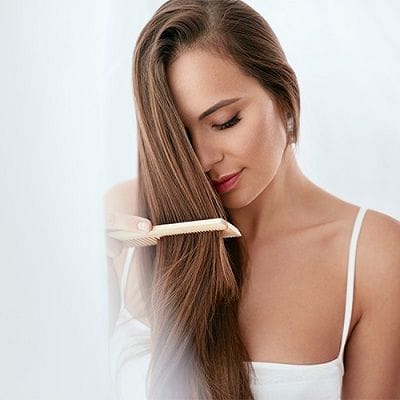 Did you know that you can regrow your hair using your own blood? Yes, it is correct. Dr. Sannia Awais can inject syringes of platelet-rich plasma into your scalp to make your hair grow thicker. PRP is a term used to describe this type of hair loss treatment.
PRP is widely used all over the world. In fact, it is a procedure that almost all cosmetic surgeons and aestheticians offer in their practices. Most of the time, it produces natural-looking, long-lasting results with minimal downtime.
Can anyone choose PRP for hair loss? Is PRP the best hair growth treatment for women in Dubai? Is one prp session enough to achieve the desired results? Continue reading to find out the answers to these questions.
Is PRP The Most Effective Hair Loss Treatment For Women?
Yes, PRP or platelet-rich plasma treatment is without a doubt the best hair growth treatment for women in Dubai.
A full head of hair is a major indicator of youth. However, as we age, we begin to lose hair and start looking old. PRP is a procedure that aims to stimulate hair growth and restore a youthful appearance. However, it's worth noting that female teenagers are thought to be the best candidates for this procedure. PRP results in females typically last about a year.
Can Anyone Choose The PRP Treatment?
Thankfully, PRP can offer gratifying results to both genders. It is indicated for anyone who has hair loss concerns.
Under experienced hands, the PRP procedure is pretty straightforward performed under mild sedation. This involves taking several tubes of your blood and then running them through a centrifuge. This separates the platelets, which are then administered directly into the scalp. The whole procedure takes around 20-25 minutes.
The PRP Treatment's Advantages:
Minimally-invasive nature is the primary advantage of the PRP treatment, but it's surely not the only one. Using your own blood minimizes the chances of infection, which is the potential risk associated with hair restoration surgery. It also reduces the risk of bleeding and extreme swelling of the scalp.
Furthermore, the risk of scarring — the most common side-effect of hair transplant surgery — is lower with platelet-rich-plasma therapy.
How Many PRP Sessions Do You Need To Take?
The number of PRP sessions required will be determined by the extent of hair loss and the goals you wish to achieve. Three or four sessions are typically enough to see noticeable hair growth, but if your hair loss is severe, you may need up to six sessions.
What to Expect?
Post-operatively, there is mild swelling in your scalp, which lasts for around a day. Patients are also advised not to take a bath or expose the scalp to direct sunlight. This improves the overall effects, as well as optimizes wound healing.
How Much Does PRP Cost?
The average cost of the best hair growth treatment for women in Dubai – PRP – is AED 1350. The cost can range from AED 700 to AED 2,000 depending on the number of sessions performed.
Why Choose Us!
Dr. Sannia Awais is well-versed in the exceptional practices of PRP treatment in Dubai. She is often called at several international and national conferences, where she shares her experiences with other professionals.
Furthermore, as one of the top PRP treatment providers, she consults with every patient who wants to explore everything about this procedure. It's also beneficial to consider before-and-after photographs of her previous clients to get an idea of the type of results this phenomenal doctor provides. You can get in touch with her using our consultation forms. Or you can also call us at +971588230420 to request a consultation.