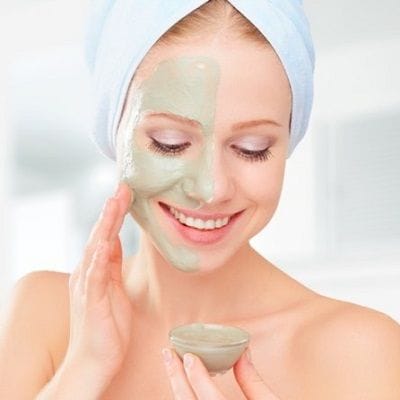 Face, hands, and feet are more likely to be affected by sun exposure. UV rays encourage the skin to produce more and more melanin due to which these areas appear darker than the rest of the body. You can avoid sun damage by applying sunscreen every day and getting Vitamin C serums. Facial serums work well but the upshots are temporary. You enjoy the results as long as you keep using them.
What is Glycolic peel Treatment?
If you fail to protect your skin from harmful UV rays, no worries. You can try glycolic peel treatment in Dubai to smooth the skin texture and to even out the skin tone. The peel removes dead cells from the surface and uncovers smoother, younger, and more attractive skin. This treatment is minimally invasive so you can expect to experience some side-effects after receiving it.
It's totally worth it
This safe, FDA approved treatment can combat a wide range of skin flaws in a single go. These peels work superficially, so there is no damage to the underlying structures of the skin. Achieve the type of skin that you have always dreamt of without undergoing challenges. Glycolic Peel treatment brings a lot of benefits so it is 100% worth it.
What to expect during the procedure?
The treatment is generally done either without anesthesia or with conscious sedation. It's important to discuss this with the professional beforehand. The professional will decide whether you will be awake or sedated for the treatment.
During the treatment, the doctor uses an anesthetic to make the treatment comfortable and painless. Once the treatment site is sedated, Glycolic acid peel is applied to the face for 10 to 15 minutes to produce a positive impact on skin health and overall appearance. Hereafter, ice bags are used to minimize the risk of skin damage.
Do not worry about swelling:
Immediately after the treatment, your skin will look slightly red, and swollen. The inflammation may wear off within a week. And you should know that results become visible when this inflammation subsides. The skin becomes clearer, smoother, and more beautiful after the recovery process is completed successfully. However, you should not use Retinol creams for some days following the treatment as they may alter the results and make the recovery difficult and slow.
Who is the ideal candidate?
For Glycolic Peel, any healthy patient 18 or older is eligible. Ideal candidates are:
Non-smokers and non-drinkers
Not a lactating lady
Possesses practical expectations
Ready to adopt healthy lifestyle changes
Has a stable body weight
This is nothing short of a miracle:
It is a wonderful skin resurfacing treatment. The peels are applied to the damaged skin to reveal smoother and glowing skin. The procedure is so quick that you can even have it in your lunch break. Another biggest advantage of this treatment is that it takes only 3-4 days to make significant changes in the appearance of the skin. The results are incredibly long-lasting. After receiving this treatment, you will have an evenly toned skin for several months. It treats all the age-related flaws without requiring incisions.
Effective treatment for skin concerns:
As compared to other peels, the glycolic acid peel is more gentle and safe to use in the face. It is mild and no major side-effects are linked to it. This treatment can fix a number of skin flaws to make the skin radiant and younger-looking. So, receive this treatment for reducing your aging signs, and to get the glow back. Besides helping to treat uneven skin, it also eliminates acne scars, wrinkles, spots, pigmentation, and blemishes.
What are the risks of the treatment?
Unlike other chemical peels that are invasive to some extent, the glycolic peel is gentle and lighter. But even though it is non-invasive, there are some risks involved such as:
Bruising
Swelling
Tenderness
Scars
Infection
Skin damage
Preparing in advance and discussing them with the professional can fairly help minimize these risks.
What kind of results can be expected?
It's important to have Glycolic Peel treatment with practical expectations. This type of chemical peel can:
Improve skin texture by uncovering a new, healthier layer of skin
Combat skin flaws non-invasively
Make the skin look more glowing and beautiful
What to do after receiving this treatment?
You have just received a potentially life-changing treatment! So, a little self-care is essential.
It takes a couple of days for the inflammation to subside, so give your skin a few days to heal and regenerate
Some professionals suggest to take 2, 3 days off (but only if you can)
Eat a healthy diet to keep the results for as long as you can
Wrapping up!
If you want to achieve a smoother, brighter, and fairer skin tone without involving long received recovery period, you can try Glycolic Peel in Dubai.