Many people experience scarring after their acne has subsided. Acne Scars Treatment in Dubai is, in fact, one of the most common skin problems today. In the United Arab Emirates, around 1, 00,000 citizens have acne scarring each year. However, keep in mind that the color of acne scars varies depending on the type of acne that appears, the health of the individual, and the acne treatment.
Do you want your skin to be soft and smooth? Are you looking for ways to treat your red acne scars? Continue reading:
5 Acne Scars Treatments:
According to the experts, red acne scars are mainly caused by aggressively picking at the acne. Fortunately, several different treatments are available to help reduce their appearance. It's better to consult with an experienced dermatologist to pick the most appropriate option. He will assess your skin type and the extent of the scarring to help you make a wise decision. Let's dive into the five most popular Red Acne Scars Treatment in Dubai & Abu Dhabi;
Scarlet RF:
If you are looking for an effective red acne scars treatment in Dubai, a treatment called scarlet RF laser may help. It is a non-invasive cosmetic treatment that uses short pulse RF technology to deliver heat into the target area, replacing damaged layers of the skin. It allows patients to enjoy flawless skin longer. However, it is important to note that there are a few side effects associated with it. You might experience swelling, bruising, tissue damage, and infection soon after the procedure.
Chemical Peels:
You may want to get peeling to get more dramatic results. Peels contain solutions that diminish the appearance of acne scarring. They eliminate the outer layers of the skin and enhances collagen growth. The side effects are mild and the outcomes are long-lasting.
Dermabrasion:
To get rid of your red acne scars, dermabrasion is worth a shot. It is an exfoliating technique that involves spraying tiny crystals on the scars, evening out the skin surface. It offers durable results but there are some chronic adverse effects related to the procedure.
Micro-Needling:
In this treatment, a special micro-needling device, called a derma roller, is used to make the scars less noticeable. The procedure takes about 25 to 30 minutes to complete and only local anesthesia is required.
Dermaroller contains small needles to prick the skin. It generates new collagen and results in smoother, firmer, and more toned skin. Call us or fill in the form to book your appointment.
RF Therapy:
It uses Radiofrequency energy to improve the production of collagen. It assists to remove the red Acne Scars Treatment, make the skin flawless and lighten the dark complexion all at once.
How to Choose the Right Provider?
There are many cosmetic surgery clinics out there that can help you with your aesthetic issues. However, not all of them have experienced, qualified personnel to negotiate with you and your family to make cosmetic treatments smooth and easy on you.
For best aesthetic assistance, find a reputable provider. Be sure they have been in service for many years. Skin through their website, and meet in person as well. Also, compare the services and offers by multiple clinics and spend some time on the comment section.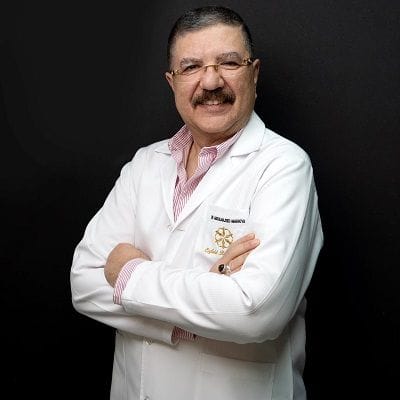 Dr Abdul Majeed Makkiya
1999 -2021 - Highly qualified cosmetic surgeon with 20+ years of experience. Passionate about helping others.
View Profile
Dr. Dina Elyamani
Get yourself enhanced according to your expectation from the leading aesthetic facility of Enfield Royal Clinic...
View Profile
Dr. Sannia Awais
A dedicated esthetician who is committed to the highest standards of excellence - always striving to achieve the very...
View Profile
Book an Appointment!
All you have to do is get in touch with us. Give us a call, fill the form, or send us an email. However, apply for Red Acne Scars Treatment in Dubai & Abu Dhabi at Dynamic clinic, only if you are convinced that we offer reliable services.