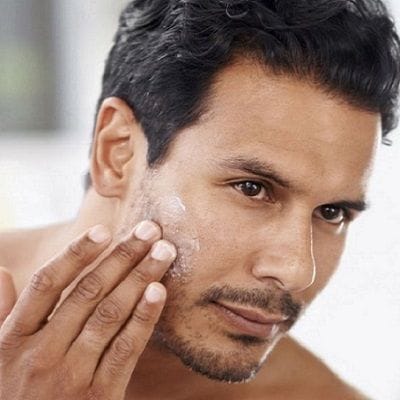 Men beard line laser hair removal Dubai & Abu Dhabi is a popular option to eliminate the beard hair for a longer period of time. In this treatment, the hairs present above the neck is removed to create a permanent beard style. The treatment is also suitable for you if you have ingrown hairs. It has minimal downtime and the procedure is safe, quick and very effective.
Why men Beard Line Laser Hair Removal is best?
The treatment has made beard styling easier and simpler because it saves time and money that boys have to spend to line up the beard over and over again. It boosts an individual's confidence and improves their way of living.
Advice when it comes to Beard Line laser hair removal:
Prior to the treatment, talk to a doctor before the treatment to check whether you are a suitable candidate or not. Generally, dark and thick-haired guys get the best results of the treatment. So, if you have light-colored hair then you should go for other hair removal methods. Only shaving is allowed. You have to avoid waxing, tweezing and threading a week prior to the treatment. Inform the doctor if you are currently taking any medications.
How many sessions are required?
Each session of laser hair removal for the beard line takes almost 15 – 20 minutes for its completion. The procedure may leave you with a bruised and swelled skin but don't worry it will return to the normal state in just a few days. Multiple sessions are required and they must be spaced 5-7 weeks apart.
Cost of beard line laser hair removal:
The cost of Men beard line laser hair removal is highly variable and it typically starts from 490 AED. Contact our experts to know the exact price of the procedure. There are several factors by which overall cost is affected a few of them are listed below,
The geographical location of the clinic
The expertise of the surgeon
Type of hair you want to eliminate
Is the procedure safe?
Because we use low-level laser light in the treatment so the procedure is completely safe. It doesn't cause any pain but the patient will experience some discomfort during it. To control this discomfort the surgeon might apply local anesthetic on the treatment site.
What should you do before and after getting Men beard line laser hair removal?
Prior to the treatment, you have to shave the entire face because when laser passes through that area the shaved hair follicles get completely destroyed. Avoid excessive sun exposure and self-tanning for some weeks before the treatment. Do not work out post-treatment because it can increase the side-effects. However, after about 48 hours you will be allowed to continue normal activities.
Best Laser Treatments Clinic in Dubai:
Dynamic Laser clinic is known for its marvelous results of cosmetic surgeries. We have trained dermatologists, cosmetic surgeons, and cooperative staff who are working very hard to deliver optimal health outcomes to the patients. We have thousands of customers who are very happy with the results they got here. Our dermatologists specialize in various cosmetic and laser skincare treatments.
Book a free appointment:
You don't need to line up your beard over and over again because we are offering Men beard line laser hair removal in Dubai, Abu Dhabi, and Sharjah at affordable price. Fill the online consultation form to book a free appointment with the expert.