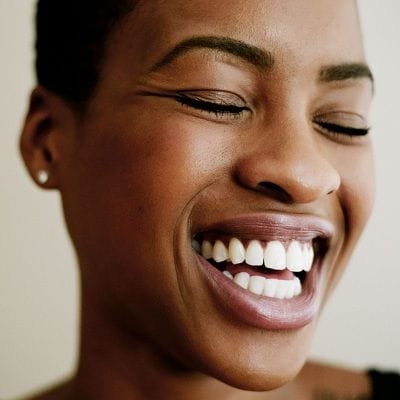 Fast Facts:
Replace your threads with laser
No more skin irritation, redness, and swelling
See an experienced dermatologist to permanently remove hair from your upper lip
To get fully informed about Laser Hair Removal for Women's Upper Lip in Dubai, we invite you to take some time and read this post to the end.
Your Skin Beauty, Our Duty!
Hair removal at home is such a stressful task! It causes redness, takes a lot of time, and can often lead to ingrown hairs. So, it's best to see a dermatologist for safe, quick, and pain-free hair reduction.
Laser Hair Removal in Dubai for women's upper lip in Dubai is done by a professional who uses a laser device on the upper lips. It is a long-lasting, and effective method and can be used on any part of the body. Patients complete their treatment and achieve smooth, flawless, and hair-free skin in a matter of months.
At the end of this post, you will know everything from procedural steps to your recovery following laser treatment. Read on:
How to Prepare?
Before the treatment, the doctor will likely do the following:
Evaluate the medical history, including the allergies you have, medication you take, and former hair reduction methods
Discuss risks, expectations, results, and benefits
Ask you to not use any retinol products for at least a month
What You Can Expect?
When performed successfully, laser hair removal can significantly reduce the amount of excess hair a person has on the upper lip. And note that, after the treatment, there will be less to no hair production.
Laser treatment is non-surgical: usually performed under topical local anesthetics
It takes nearly 15 to 20 minutes to complete and the patient can return home right away
During treatment, the dermatologist will use a device on the areas where hair grows unnecessarily including the upper lips, the under-arms, the bikini area, and the arms. This will target the follicles and then destroy them.
Benefits:
Here are six benefits of non-surgical laser hair removal for upper lip Dubai:
No downtime
Cost-effective treatment
Pain-free and incredibly safe
Natural and permanent results
Smooth, flawless, and hair-free skin all year round
Patients achieve 80-90 overall hair reduction in three treatments
Recovery Notes:
Following treatment, you might notice bruising and swelling on your upper lip. However, fortunately, this usually goes away after a couple of hours.
Just so you know, the risk of serious damage to the skin is more when there is just a little difference between the color of skin and hair.
Cost:
The average cost of one session of laser hair removal for women's upper lip Dubai ranges from AED 499 to AED 900.
How Long Does It Take to See Results?
The process of hair removal for women's upper lip may take five months with appointments every two weeks. However, it is important to remember that some results show up from the beginning.
Dermatologist's note: The exact number of treatments varies by patient depending on the texture of hair, and the type and tone of the skin. 
Book an Appointment:
If you are interested in further details about Laser Hair Removal for Women's Upper Lip Dubai, book an appointment.