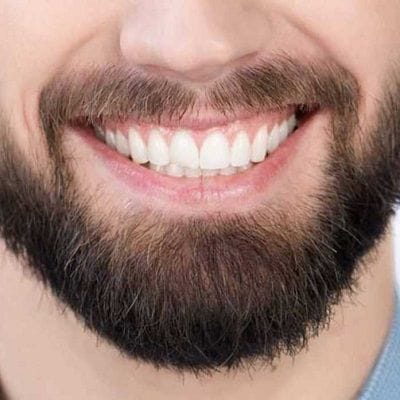 A mustache is a thick, lustrous hair covering that grows over the upper lip. What mustaches indicate is highly contextual. It is highly dependent on cultural or individual opinions. Mustaches are considered a symbol of solid masculinity in certain cultures but a fashion fad in others.
Mustache hair loss or thinning can occur due to various circumstances, including laser hair removal, hereditary burns, and surgery. 
Numerous guys worldwide, particularly those in their middle years, have the same issue. Fortunately, we have a simple solution to the mustache hair loss problem. This procedure is referred to as a Mustache Hair Transplant in Dubai.
How To Grow A Moustache?
When a youngster hits puberty, they begin to acquire facial hair. Typically, the upper lip is one of the first locations to show signs of facial hair. At first look, the hair appears thin and light, but it quickly darkens.
Your genetics, among other factors, influence the color, texture, shape, size, and breadth of your facial hair. It's critical to remember that, like with the rest of your body's components, your eating and nurturing habits have a significant influence on how you appear.
Follow these few vital tips on how to grow a mustache.
The first step is to choose the style of mustache you wish to wear in the future. There are several styles. Choose the one that best compliments your features. If you're unsure, play around with it first in Photoshop. Whichever one you pick, the growth must be groomed to complete it, and the remainder shaved or cut to match.

Begin with a full beard for several days or until the mustache becomes evident. This depicts the facial hair more accurately. Additionally, it avoids the appearance of the unsightly half-mustache.

Keeping a well-groomed mustache will produce the best results. When united, it gains more significant direction and structure.

At all times, maintain a high standard of personal hygiene. Both patchy hair growth and flaky skin are undesirable aesthetic characteristics.

It is not advisable to let the mustache grow out of control. It should be regularly clipped and shaped.
Candidate for Mustache Hair Transplant?
Before you become unduly enthusiastic about the thought of receiving a mustache hair transplant, these are the following requirements:
At least 20 years old and a legal adult to participate.

It is necessary to have a donor site that is densely packed with great, healthy body or head hair.

You have not been diagnosed with a chronic disease, such as diabetes or cancer.

Before undertaking the mustache hair transplant procedure, your doctor should check all of your medical records and offer clearance.

Chose the style and shape of the mustache you wish to put on your face based on your particular preferences.
Benefits of Mustache Hair Transplant:
A few benefits of a Mustache hair transplant in Dubai are listed below:
Additionally, if you lack a single hair in your mustache and have sparse hair growth in your beard, this is an option for you.

You're looking for a long-term solution to improve the area's appearance around your mustache.

After you receive it, you will keep up with the latest fashion trends.

thickens mustaches

Within a few days, you may see an increase in the size and fullness of your mustache.

Boost your self-confidence and self-esteem, as some view it as a symbol of masculinity.

The recovery period is minimal, and the operation is also relatively inexpensive.
Procedure for Hair Loss Treatment in Dubai:
The duration for a mustache hair transplant varies according to the total number of grafts required. Indeed, the operation is not complex and equivalent to that of regular hair transplant therapy. Fortunately, this outpatient procedure may be performed under local anesthesia. Once the donor and recipient locations have been chosen, anesthesia is provided to both. Typically, the donor area for mustache hair transplantation is the back of the head. Most surgeons employ the FUE technique for mustache hair transplant to harvest healthy follicles from the donor site. They are placed in an artificial medium to protect them against bacterial infections. After gathering the required number of strands, tiny incisions in the mustache region are created using a piece of specific punch equipment to allow the hair to grow. The extracted follicles are then carefully inserted into the incisions.
Results:
The final effects of a mustache hair transplant take time to become noticeable. After 3-4 weeks, the transplanted hair follicles will fall out, and new hair will begin to grow in its place. You may see a more prominent, thicker mustache in around 8 to 12 months following treatment.
Hair Loss Treatment in Dubai
If you are interested in Mustache Hair Transplant in Dubai & Abu Dhabi, contact Dynamic clinic. We are offering treatments at lower rates than other clinics in Dubai. We ensure you will be satisfied with us.