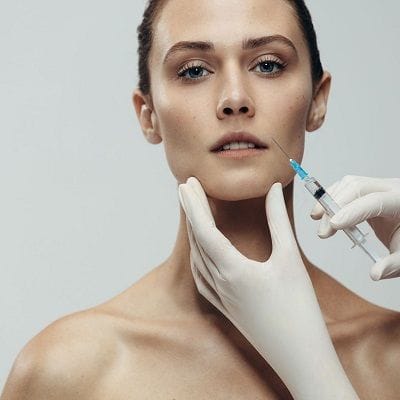 It's very common to hear of wrinkles. They can be a result of intense movement in muscles and of course aging, as our body cannot produce enough collagen as it's required. Wrinkles become too difficult to handle when they get visible on the topmost area of the face 'forehead'. This type of appearance is called Frown lines.
People who're a sufferer of Frown line Removal in Dubai & Abu Dhabi always want to get off this condition as early as they can. For the last ten years, Botox is the most dominant non-surgical option for treating wrinkles and frown lines safely. But due to continuous enhancements in the cosmetic industry Dynamic Aesthetic Clinic proudly presents several other best approaches to discard frown lines permanently. You can continue reading to explore details regarding How to get rid of frown lines in Dubai!
Before we get into the detail of frown line treatments, you should be aware of the aesthetic needs that will help you and your doctor to achieve the desired results.
How to Get Rid of Frown Lines?
Skin rejuvenation techniques are huge in amount so you can look younger and more attractive even in your 50s and 60s. There is no surprise in hearing of several treatments of frown lines as beauty enhancements arise in the blink of an eye.
Frown line treatments are performed by dermatologists or professional skin specialists which allows you to make your skin tighter by regaining its lost elasticity. Most commonly, fillers and injectable therapies are preferred but in some severe cases, patients might be needing to get cosmetic surgery in which the upper layer of skin is removed which is responsible for this undesired appearance.
At Dynamic Aesthetic Clinic, doctors perform several techniques for Frown lines depending upon the severity of the concern and beauty demands. They hold complete expertise regarding what's the best suitable approach for you. For complete details, you can have the look at the most dominant Frown lines treatments practices:
Botox and Fillers:
Botox is a well-known and short-term solution for treating every sort of frown line and wrinkles no matter how much complex they are. People are now having blind trust in this injectable therapy as it has benefitted a huge range of people in getting off their frown lines. It works by targeting the specific muscle and blocks the chemical signals which are responsible for the tiredness of the skin. As a result of this, the muscles are tightened and appear in a less wrinkled form and get faded after a few intervals of time.
Conversely, when we talk about Fillers, it's the doctors' favorite choice in treating Frown lines. How to get rid of Frown lines in Dubai isn't a problem anymore as this approach has gained popularity due to its instant results. Though, there is no need to wait for long to see the outcomes however the acquired results from Fillers and Botox can be maintained for a maximum of six months or might be more. Touchup sessions are mandatory.
Microneedling:
For the stronger and thicker texture of the skin, there is another best option than Microneedling. It's involved the usage of small needles which target the upper layer of skin for better and widespread healing. Although, it can be quite painful but doctors apply the anesthetic numbing cream to offset the discomfort.
Chemical Peels:
Chemical peel treatment involves the usage of a solution that is comprised of the safest organic substances and when it's applied on the skin, the upper damaged skin layer gets peeled off. Additionally, this treatment is also preferred for the ones who're having a darker skin color.
Things you should Avoid!
While getting treatment for Frown lines, there are some Do's and Don'ts you must take into consideration before stepping into any of the techniques. For this concern, the awareness of the reasons behind Frown line removal in dubai is so much important so you can avoid them easily. Please have a look at some common causes of frown lines that you must escape before, during, or even after any treatment for such hitches.
Repeated movements of the face
Environmental factors including genetics, sun exposure, and smoking
Genetics
Wrapping it up What is the Best Treatment Option?
How to get rid of Frown lines in Dubai? To answer this query we've explained all the dominant treatment options you can acquire from our experts. But still, if you're seeking the best treatment option and you cannot decide a suitable technique, we're here for you!
Depending upon your concern and relative demands, our doctors will advise the possible treatment option to achieve the desired looks you've dreamed of. Most commonly, patients are advised to have Botox or Fillers however in case it gets severe, surgical treatment is the only option left.
So, Having Frown lines isn't a problem anymore due to the nonstop cosmetic enhancements. From minor to severe, surgical to non-surgical, temporary to permanent you can decide on consideration of your demands.