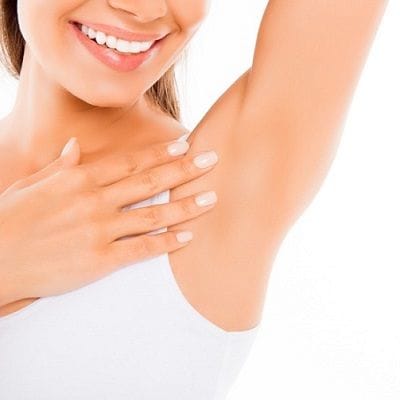 Enjoy sweat-free summer without worrying about budget! 
Does your armpit expose sweaty spots the more you raise your arm? We all know the feeling. Take it easy! What most of us do not know is that one wrinkle-smoothing injection "Botox "can beat sweating. So is this treatment priced similarly for underarm sweating as for wrinkles? Or it would burden your pocket? This kind of concerns typically raise a most usual query: How much does Botox cost for underarms sweating in Dubai?
Read ahead to find offered rates in Dubai as well as financing options.
How Does Botox Treat Sweating?
Excessive sweating is usually a result of over-stimulated Sweat glands. Botox when injected at different points of armpits, the problematic muscle causing sweats is paralyzed. Therefore, by blocking or interrupting the chemical pathway, sweating stops in the area where the Botox has been injected.
How Much Does Botox Cost For Underarm Sweating?
Botox injections for sweating are so far affordable. In Dubai, the average cost of Botox Injections for armpit sweating typically ranges from AED 1000 to AED 5,000. The total charges might vary as per the unique prices of consultations, physician fees as well as the units of Botox used.
The cost you pay for Botox may be a one-time investment as many experts believe its effects to be permanent. 
Consulting Is More Than Giving Advice:
How much does Botox cost for underarms sweating in Dubai? It's incredibly important to have a sit-down consultation with  Dubai botox expert about costs. They would break down the expected budget ensure you provide one single estimate that doesn't fluctuate even at the end of treatment.
Usually, prices vary because of the factors stated below.
Botox units: Prices of Botox are calculated as per the units received. You could be looking towards paying a higher amount if more units of Botox are used. Know that severe sweating concerns require extra units compared to standard ones.
Treated number of areas: If sweating isn't only claimed in underarms, but also on hands, feet's and face; prices could be different.
Availed sessions: Each session has its fees. Patients are usually advised to have 5-6 sessions to grasp permanent results.
Location of clinic: No matter whether you receive a slight pinch! The location of the clinic and the skills of the practitioner can still affect the cost. Highly experienced ones charge more than untrained ones.
Insurance And Financing:
Cost no longer remains big hang-ups when insurance companies are likely to cover it. Check with your policy providers if this cost is covered by their plan. Rest, you can avail a couple of financing offers offered at Dynamic. Typically they are proposed on availing more than 3-4 sessions.
Keep checking Facebook, Instagram pages for the latest updates. 
Takeaway!
Sweating is only considered healthy if you are in the gym or perhaps if deodorant is working properly, otherwise, it could become worse and can make people hate you. So, spare a few dirhams from your pocket, plan your budget and say goodbye forever to the problem of excessive sweating.
Still, if you would like to further inquire about, How much Botox cost for underarms sweating in Dubai? Request consultation now. Give us a call at +971588230420 to book appointments.