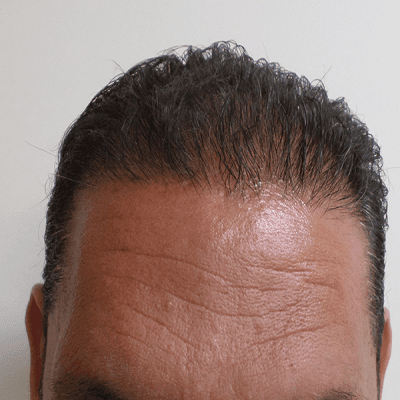 Hair restoration for African Men is now possible.
Black men—just like other men of all traditions are prone to suffering hair loss. While hair fall is the least susceptible in this generation but still somehow happens. Considerably, a Hair Transplantation is the right decision in terms of bringing back the lost fullness. Besides, know that its procedure doesn't differ from standard one meanwhile complexity varies. Hair Transplant for Black Males in Dubai claims expert skills, deep attention, and modern equipment. However, luckily, there is an advantage of African "CURL" which makes transplantation quick. This hair form has more density and allows fewer hair grafts to achieve cherished results.
Causes of African Hair-Loss:
Hair loss in Africa is mostly attributed to genetic factors, hormonal changes, or sometimes environmental factors. Yet, irrespective of this point, poor hair-styling can also become a cause of hair loss which is an exceptional case. The actual reason is still unknown. It is a very rare case to get recovered from African hair loss without a transplant.
The Truth About Black Hair Restoration:
For black Hair Transplant, keloid scarring can occur. It is the most particular concern of transplantation on darker skin which is why dissecting and implanting need to be performed carefully. Despite these challenges, a doctor's expertise is key to rewarding results. The black curly unique feature makes the transplantation more challenging. Additionally, skin testing is required to assess how well your skin heals.
Hair Transplant For Black Males:
African hair restoration can be done with either FUE or FUT depending upon the baldness level of patients. However, the procedure doesn't much differ from the standard one, only the complexity varies. The deep attention of surgeons is requisite and that's all. During surgery, doctors carefully move hair follicles from one part of the head to another to fill up the bald region. You can expect their proper growth within the first six months. Besides for smooth recovery, follow every single guideline from your doctor.
Is There Any Other Option Available For African Hair Restoration?
Just as Hair Transplants for Black Males in Dubai, there is a non-surgical alternative that favors Africans with restored hair. However, if the patient likes to have shorter hairstyles means they can be an efficiently good candidate for such substitutes.
Simply put, Scalp Micro-pigmentation truly stands out to show the basics of your hair roots. It's the mild surgical process in which doctors insert special pigments beneath the skin to give fullness to naturally growing hair. Sometimes it's combined with a simple FUE procedure to deliver instant, prompt fullness. Due to the popularity of cropped hairstyles, this procedure turns out to be the choice of many. Famous Spanish singer Maluma's Instagram updates on this cropped hairstyle made this micro-pigmentation even more demanding. Doctors also recommend this if one fears surgical procedures or if they are medically unfit.
 Considerations:
Black curly hair roots are prone to excess damage if not placed correctly while transplantation. This is why our doctors have proposed a special technique, especially for African patients in terms of delivering healthy follicles without damaging the bulbs.
Since many doctors and clinics are offering this transplantation, you need to be very careful while deciding on anything.
The Takeaway!
When hair is wavy, the angle of placement is very important. At Dynamic Aesthetic Clinic, we take care of this. Our surgeons implant the hair follicles at a precise angle to ensure natural growth and freedom of combing hair. At times, two procedures are combined for more fruitful results. If you are African American and trying to figure out what to do with hair loss, take an important step and schedule your "Hair Transplant for Black Males in Dubai" appointment with one of our best doctors, Dr. Abdul Majeed Makkiya. Use the online form or call directly at +971 561772998.