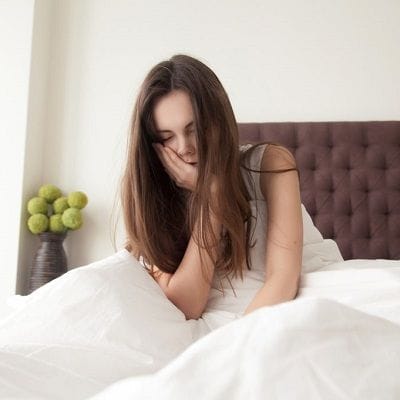 Introduction
Each individual is having problems and issues regarding their skin, and hair. And they need a solution that gives rapid results. Though skin concerns are more, however Hair loss among youth is prevailing more that is grabbing the attention of them. Good hair with refreshing skin makes an individual more confident. 
Hair loss treatment in Dubai at Dynamic Clinic is providing you with an opportunity to look confident and beautiful.
Adverse Effects Of Sleep Depriviation
In this more advanced era, people are busy with their work and not getting proper sleep without knowing that sleep deprivation can cause significant adverse effects on their bodies. High-stress levels cause deprivation in sleep which contributes to skin problems and hair loss. Hair falls and thinning of hair are one of the effects of lack of sleep. 
Stress appears to significantly impact hair follicles and the hair development cycle, leading to hair loss and unhealthy hair growth.
As these concerned issues have solutions to them: PRP hair treatment and hair transplant are the considering solutions at Dynamic Clinic Dubai.
Sleep deprivation is a significant cause of stress, which may lead to the development of genetically determined hair loss, such as male or female pattern baldness.
Treatments For Hair Loss 
Among all the procedures and treatments, PRP treatment and hair transplant treatment are grabbing the attention to get the significant results without wasting much time.
1- PRP Treatment:
Plasma-rich platelet (PRP) is a non-invasive treatment that fights against skin issues and extreme hair loss. PRP liquid provides rapid results. PRP in Dubai at Dynamic Clinic is the most approachable treatment to deal with extreme hair loss. In this procedure, the blood is drawn out from the body and centrifuged to separate the plasma and platelets from the blood. Then the centrifuges plasma is injected back into the scal for the regrowth of hair. The injected PRP enhances the collagen production that boosts the hair follicles and makes hair healthy and shiny.
Ideal Candidate For PRP Treatment:
Not every individual is suitable for each treatment. 
The candidate is suffering from baldness

Candidate is having extreme hair loss

Candidate possess good physical health along with mental health. 
If the individual is having these characteristics then he/she is suitable for opting the PRP treatment. 
Key Facts Of PRP Treatment:
PRP Hair Loss Treatment has a few important aspects. These are the facts:
The PRP treatment takes about 60 minutes to complete.

To attain the desired results, around 3–6 sessions are required.

Every session is held every four weeks at the absolute least.

It creates a minor reaction such as mild redness or swelling that goes away within a few days.
Cost Of PRP Treatment:
Our best dermatologists perform this non-invasive procedure efficiently. The cost of PRP in Dubai starts from AED 699 to AED 1,980.
2- Hair Transplant Treatment:
At Dynamic Clinic, Hair Transplant in Dubai is used to overcome the issue of hair loss, hair thinning and baldness. Hair transplant treatment is a complex that involves the FUE (Follicular Unit Extraction)  and FUT (Follicular Unit Transplantation)  In FUT, the extracted follicle strip from donor skin is taken. 
In FUE, the follicles are extracted from the donor site and transplanted into the recipient site. 
Ideal Candidate For Hair Transplant Treatment:
Mentioned below are the characteristics that candidates possess for the hair transplant in Dubai:
Those who have developed a pattern of baldness.

Those who have lost their hair as a result of an accident or a burn.

Who has wavy hair and is losing their scalp.

Nonsmokers are those who do not smoke.
Cost Of Hair Transplant Treatment: 
Hair transplant in Dubai depends on various factors like: 
The number of grafting required for hair transplant.

The expertise of surgeons .

The Baldness severity. 
Conclusion!
The importance of sleep cannot be emphasized, and research suggests that a lack of sleep may contribute to hair loss or thinning hair, with the accumulation of stress being the primary cause. On the other hand, sleep and anxiety play a modest role in hair loss.
The two most frequently used methods for dealing with hair loss treatment in Dubai are:
PRP Treatment For Hair Loss
Hair Transplant For Hair Loss.
Hair loss has affected both men and women equally. It is self-evident that the right source of hair loss must be discovered to repair the situation.