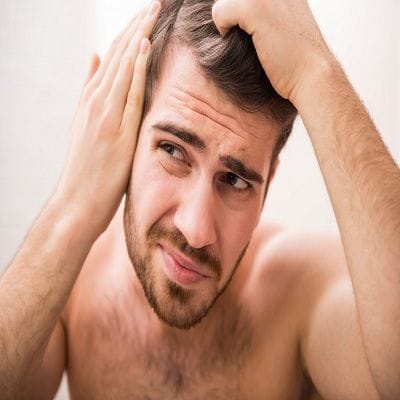 Dubai—a city of glamour but its high temperatures and environmental factors are a great cause behind hair loss. Thanks to Hair Care Clinics here that are likely to help rebound Hair Loss. Based upon the level of hair loss and extent of hair thinning- clinic's experts recommend proper treatment to activate the growth phase. Seek one of the Best Hair Care Clinics in Dubai by reading this blog post.
Best Hair Care Clinic in Dubai:
For your hair loss problem—Dynamic Clinic provides the ultimate solution. Being a leading hair care clinic in UAE state we never let our reputation fall short. First-class treatments equipped with modern technology give the best output. We are a team of highly qualified dermatologists and hair transplant surgeons which makes us a dedicated Hair Transplant Center in Dubai. By getting hair care treatments from us, you can have healthier hair than ever before.The thing that sets out apart from others is strong feedback. Our patients leave highly competent reviews based on their actual experience which allows us to become the choice for many.
Treatments We Offer:
Here is the glimpse of hair treatments you can have at Enfield Royal.
Hair Transplant:
A Hair Transplant could be a life-changing solution for you to perceive a beautiful, natural scalp look. Transplantation procedures are not only meant for the scalp but eyelashes, eyebrows, and beard as well. By utilizing this transplant procedure, our expert team dedicates to provide leading-edge services in a private welcoming environment.
Non-Surgical Hair Loss Treatments:
Numerous in-office therapies are offered by us including PRP, lasers, mesotherapy, stem cells, needle infusion, and much more. All of these methods are beneficial, stimulate hair growth, and stops hair fall that is programmed to shed daily. For patients that do opt for PRP even from Best Hair Care Clinic in Dubai, think of it like syringes of Botox or Fillers. They usually equate them in terms of knowing better results. However, in actuality, there is nothing like PRP. This therapy embraces your own blood and is a hundred times better than any other synthetic filler.
You Should Consider:
A lot of clinics want to get you on a chair or perhaps keen desperate to put you in the operation theatre, you only need to carefully decide before rushing into anything.
Here's a quick checklist provided by our experts you should elevate it on your mind before rushing into anything.
Who's doing the surgery?
Qualifications and Experience of doctor is the key
Look for facilities, equipment, and medical care
Ask whatever is on your mind
Consultation!
There are realistically, only trained surgeons who perform extremely well. In terms of utilizing the state-of-the-art technology and proper placement of grafts in right place—a lot of clinics open up to claim the most admiring attempts but at times there can be fraud. Thanks to our doctors and the entire team who devotedly delivers the most reliable services at reasonable cost packages. If surgery cost exceeds 10k dirhams or more, we facilitate our patients with an interest-free installment plan. Book your consultation at Dynamic Best Hair Care Clinics in Dubai & Abu Dhabi, by using the online form or by calling directly at +971 588230420.