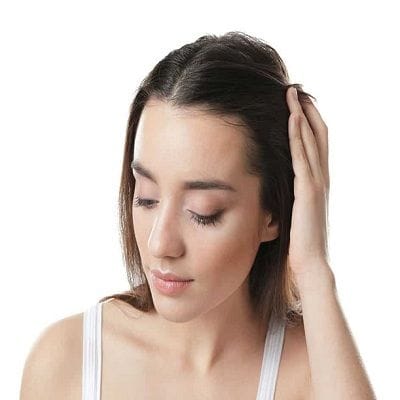 Female Hair Transplant works in the same way as for men!
Just like male baldness, female pattern baldness is also unstable. Doctors mostly warn women for adopting tight slicked-back hairstyles as it could be the reason behind premature baldness in ladies. Well, the only reliable, permanent option considered in such cases is a "Hair Transplant". While entrusting your precious health for this surgery it's quite common to look for highly trained professionals with years of experience. Women tolerating pattern baldness mostly are keen and desperate to find the Best Female Hair Transplant Surgeon in Dubai. That's why we conducted a detailed survey based on the surgeon's qualifications, experience, and specialization to finalize the best surgeon for female hair transplants across UAE. Continue ahead.
Who is The Best Surgeon?
Dr. Abdul Majeed Makkiya—is particularly reported as the Best surgeon for Female Hair Transplants in Dubai. He's world-famous as head of hair transplants.
His career is entirely devoted to treating hair loss, hair thinning, and patchiness. Since 2000, he has been working tirelessly and passionately to practice new things even after personally treating 12,000+ patients and performing more than 5,000 transplantation surgeries. Overall, his complication rate is less even below 1 percent. The brilliance he brings and the personal attention he shows makes him stand out from others. He always sees each patient in detail and spends as much time as needed to assess the root of the problem and its solution. Plus, he also informs every single detail of surgery along with the most reliable tips.
What to Expect?
Dr. Abdul Majeed Makkiya believes, there is no substitute for peace of mind. This is the reason he brings what patients need the most. Despite imposing his decisions, he does what patients asked for.
He always explains the procedure in-depth for complete know-how.
He ensures that your experience is pleasant and results are fruitful.
There is no chance of leaving patients alone after surgery. He ensures the proper care until the patients get fully recovered.
Things to Consider While Choosing a Surgeon:
Even though you find the best Female Hair Transplant Surgeon in Dubai still, some points need to be reassured before rushing into anything.
Do enough research for the right surgeon and team.
Read reviews.
Go for In-person consultation.
Don't neglect the doctor's experience.
Request to see before-and-after pictures.
Get the price estimate (if it's too lower than standard rates, there can be a danger).
Inquire about the aftercare you will receive.
Ask whatever's on your mind.
Find Out Why Everyone is Recommending Dynamic Aesthetic Clinic!
 Dynamic Aesthetic Clinic— serving the people for the last 15 years. The doctors and team of technicians are world-renowned as leaders in their field. However, our perfection in carrying modern female hair transplants makes us the best transplant provider across UAE.
Over 15,000 Successful Hair Transplants.
World-class Status.
Life-changing Transformations.
We are pleased to be supported by strong patient feedback owing to the care and attention we deliver. Please let us know if you want to book an appointment with the Best Female Hair Transplant Surgeon in Dubai.