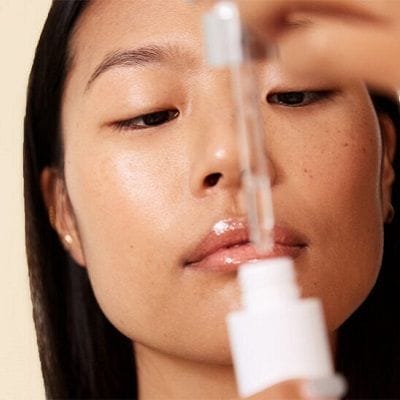 Is there anyone who isn't familiar with the wonders of hyaluronic acid? There might be only a few people who are unaware of its benefits in making us young and pretty. It's a natural body substance produced naturally in the human body that makes our skin youthful, wrinkle-free and tighter. The use of hyaluronic acid in skin benefits is a million times greater than any skincare product, serum or cream. Even now, this has been the main ingredient used in several anti-ageing creams and lotions. 
Let's slip into its beneficiaries for making our skin on the right and healthier track!
Why do we need Hyaluronic Acid Serums?
Hyaluronic acid is naturally made and found in our bodies. It is responsible for taking care of the skin, its health, smoothness, youthful appearance and protection against environmental and many other factors are dealt with and corrected by this natural acid. 
When we start to age and cross 25, the production of hyaluronic acid decreases. That's why our skin gets wrinkles, fine lines, dullness and other ageing signs. This is when the hyaluronic-based products and serums come to the rescue.
7 Benefits of hyaluronic Acid in Dubai:
There are numerous benefits of it for skin care and other health problems. Ahead, listed down some of its skin benefits:
1) Healthier, more supple and Hydrated skin:
As the name perfectly defines its purpose well, It gives the best hydration to your skin. Thinking and applying the hyaluronic acid serum to your skin is like drinking a Big amount of water that can provide instant hydration. Adding more to its wonders, while in the water, it can efficiently hold 1000 times its molecular weight. It penetrates into the deep skin layers and binds the skin cells with water, providing the ultimate skin moisture and making skin healthier and supple.
2) Smoother Skin Texture:
When the moisture of hyaluronic acid gets into the deeper skin layers, its beneficiaries and the results start to show up on the outer layer. The skin texture starts to get smooth over time, and with its continuous and consistent use, you'll be naturally experiencing the silky smooth finish to your skin.
3) Tighter Skin Tone:
Do you want saggy and loose skin? You would say No! Everyone wants the same; no one ever wants to look old and less attractive or aged. As we age, our skin's elastic breaks down, and the sagginess emerges. Hyaluronic acid fills in the moisture, tightens the complexion and makes facial contours firm.
4) Less Prominent Ageing Signs:
Those everyone's hated fine lines and wrinkles can also be put in their place with less prominence. You would not believe it, but hyaluronic acid is the ingredient that takes care of the skin no matter if it's 28 or 80 years old because It's never too late to start taking care of your skin. As soon as you involve hyaluronic acid in your skincare routine, your skin gets moisture and a plumping effect, and its continuous use starts to fade the wrinkles by smoothing texture and new skin cell growth.
5) Pigmentation:
Discolouration occurs due to the over melanin growth in the skin caused by sun or other skin damage. Where hyaluronic acid helps reduce the ageing signs, it also brightens up your complexion by reducing pigmentation. 
6) Skin Cell Regeneration:
It would not stimulate and speed up the skin cells renewal process, but it helps promote healthier skin by encouraging the skin cells production to slowly take its place. Because when the moisture and hydration occur, the skin does not have to struggle to get hydrated and plump and gradually starts getting back to its proper functionality towards healthier skin. 
7) Clarity:
It benefits all skin types by clearing out the biggest misconception that oily and acne-prone people do not need hydration as there is enough oil in them to keep them moisturized and hydrated. 
All skin types need proper and balanced hydration. When there is just oil in your skin, it clogs pores resulting in a breakout. Hyaluronic acid promotes hydration balance and controls the over-oil production in the skin, resulting in no breakouts and clear skin.
Hyaluronic Used in Cosmetic Therapies?
Yes, the well-known Dermal fillers in Dubai are based on injecting hyaluronic acid to combat anti-ageing signs and facial features enhancement. 
The Bottom Line!
Hyaluronic acid has limitless benefits in skin rejuvenation and restoring its youthfulness. Its supremacy does not end here, but several health issues can also be treated and relieved by it. 
Not just serums and skin care essentials but cosmetic methods like fillers in Dubai are totally based on injecting it into the skin for feature enhancement and combat ageing signs. If you want to enhance your facial features, Get in touch with Dynamic Clinic in Dubai and Experience the real meaning of rejuvenation.