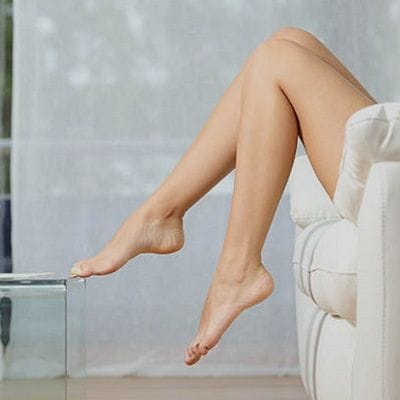 Like other body parts, the legs also play an important role while assessing one's general appearance. Thick calves negatively affect the overall physical appearance. They look good neither in summer nor in winter. Luckily, there are a number of ways by which thick calves can be trimmed.
Who Should Get This Treatment?
Calves look too bulky due to the accumulation of fat in the legs. You can slim down thick legs with exercise and weight loss, but these lifestyle changes do not produce lasting effects. So, if you want a permanent change in your legs, you must see a doctor.
Healthy individuals who want to make their calves slimmer are ideal for Calf Reduction in Dubai. It will provide them with the look that they have always wanted.
Women who are pregnant or breastfeeding should not undergo Calf reduction.
Calf Reduction Methods:
Neurectomy:
Many surgeons trim calves with a neurectomy which is a surgical way of dealing with bulky calves. In this treatment, the nerve that controls the calf muscle is destructed. Due to this, the lower leg muscle begins to shrink. This surgical procedure must be done with great care otherwise, it may lead to permanent muscle damage. Studies have shown that this calve reduction method produces lasting and incredible upshots.
Botox:
If you don't want to undergo surgery for your bulky calves, don't worry you can try our non-invasive treatments to make your calves slimmer. The best way is to get botox to improve the appearance of thick legs. Botox corrects large calf muscle without causing any adverse effect on their functions. This is a great option for people who are seeking minimally invasive procedures to enhance the lower body. Multiple syringes of Botulinum toxin are injected into the legs to prevent calf muscle to move. But unlike calf reduction surgery which offers immediate results, botox does not produce instant results. Patients have to get botox injections once every six months to obtain the desired results. As far as recovery is concerned, patients need at least a week to recover fast.
Liposuction:
Accumulated fat in the legs can be removed via Liposuction in Dubai. This non-invasive treatment delivers amazing slimming effects to patients. It involves the insertion of a narrow pipe in the affected region to liquefy the fat pockets. The dissolved fat is then extracted with the help of the suction pipe. Liposuction can be performed with local anesthesia or general anesthesia to reduce the discomfort and pain of the operation. In general, Liposuction lasts about 2 hours and patients are discharged within 3-4 hours. You should know that recovery time is different for every patient. Some patients recover within a few days while others take months to get back to routine activities.
Radiofrequency Treatment:
Calves can be reduced with Radiofrequency energy. This option is non-invasive so the risk of complications and botched results is low with it. In this treatment, fat cells are destroyed to change the contour of the legs. When RF radiation is applied to the skin, a portion of the calf muscle is burned off and extra fat cells are eliminated. Patients see significant improvements in the appearance of the calves immediately after the treatment.
While all these four treatments are amazing but you need to consult an expert to find out which treatment will best suit you.
Where to Find the Best Provider:
Calf reduction requires the great expertise of practitioners to offer brilliant outcomes, so patients are strongly recommended to have this treatment from medical professionals instead of common spa attendants. They have to make sure that the doctor whom they are choosing for this procedure, is experienced and licensed. It's mandatory to ask the doctor about his credentials and background before making any final decision.
Why Choose Dynamic Aesthetic Clinic:
In our health center, highly experienced and trained plastic surgeons, professionals, and dermatologists are working. I guarantee that they will provide the right advice and the best care for you. Moreover, the cosmetic procedures that we offer are safe and affordable so, if you are interested in Calf Reduction in Dubai, Abu Dhabi & Sharjah, a Dynamic Aesthetic Clinic is the best clinic.