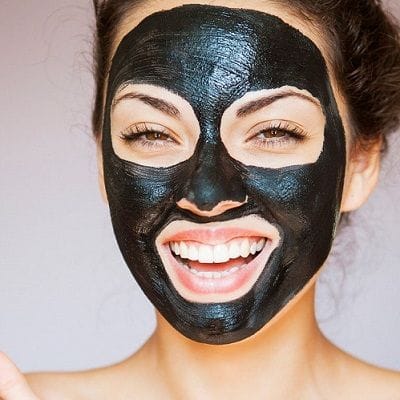 Clear, smooth, and fair skin is a dream come true for many folks. As the name suggests, Laser Carbon Peel is a remarkable skin rejuvenation procedure that uses carbon-based facial cream and laser to make a notable difference in skin appearance. It reduces acne, pigmentation, spots, wrinkles, and other textural deformities of the skin. Further, the treatment is highly effective in shrinking enlarged pores by restricting sebum production within follicles. It is effective and safe for most skin types and that's a big advantage. Anyway, it's important to understand the benefits, side-effects, and cost of Spectra Laser Carbon Peel in Dubai before deciding whether this option is appropriate for you.
Fast Facts:
Besides the face, it can be performed on the hands and neck to restore the youthful look
Treatment is super-handy, quick, and virtually painless
Smoothes the skin out, which in turn reduces deep acne scars
This may not be appropriate for you if you want to firm sagging skin
Benefits:
Frankly speaking, skin tone is not an obstacle for skin specialists. The treatment works amazingly even for people with dark skin tones. However, if you have a very deep dark brown skin complexion, then your Spectra Laser Carbon Peel in Dubai may be performed in combination with any other skin procedure. This ensures long-lasting and noticeable skin rejuvenation effects.
It will lighten the skin tone and will correct skin textural flaws with no downtime. That means you will be able to go back to work immediately after having the treatment. However, it's important to apply makeup as per the instructions of the doctor.
As laser carbon peel is a non-invasive therapy, so it is usually done without general anesthesia. However, the practitioner may use a local anesthetic on the affected region before starting the treatment. Anesthetics make the procedure virtually pain-free by blocking the senses of the pain from the face. 
It can treat multiple textural concerns of the skin all at once. So, whether you want to get rid of acne, wrinkles, fine lines, or scars or you wish to fix pigmentation issues, this may be the right option for you.
The treatment presents dramatic and long-lasting skin rejuvenation results. Straightforwardly, final upshots are unbelievable.
You capture a youthful glow with fewer side-effects as compared to surgical options. Furthermore, the side-effects, you encounter, are short-term and mild.
The cost is not too high, making it an affordable treatment. However, it's worth noting that it may need more than one session to see a prominent amendment.
Side-Effects:
It's most likely to have swelling, itching, and bruising in the treatment zone after Spectra Laser Carbon Peel Treatment. So, maybe you will be a victim too. However, this inflammation surely will not be intense and that's why it might go away within three to four days.
Anyway, for patients with awfully sensitive skin, these side-effects may last for several weeks. Plus, in that situation, you have to be more careful. Discuss with the physician what you can put on your skin and other things that can affect the treatment outcomes.
Cost:
Price is also an interesting topic for many people. Compared with surgical treatments, the cost of spectra laser carbon peel session is low.
Wrapping Up:
Spectra Laser Carbon Peel is perfect for you if you want to improve your skin without undergoing the surgery. Therefore, considering benefits, side-effects, and even cost, I believe the end result is well worth the time, and effort invested.
 If you are interested to know additional benefits, or side-effects of Spectra Laser Carbon Peel in Dubai, Abu Dhabi & Sharjah, please visit us.