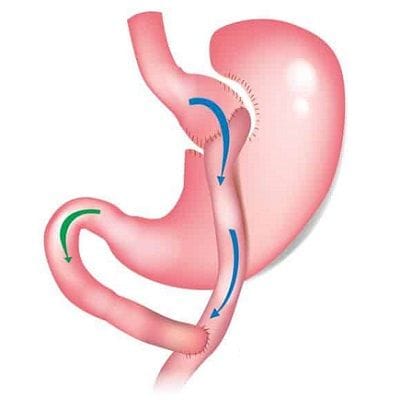 Because every professional is different – and no single gastric bypass to treat obesity – the cost of the surgery can vary. For example, the pricing can begin from AED 25000 for a new surgeon to over AED 28000 for a professional.
If you are considering having gastric bypass, you will need more information on the costs before proceeding. This blog post discusses the gastric bypass surgery cost in Dubai as well as other factors to consider before committing to a procedure. We will also provide information on the factors that can affect pricing so that you have a better idea of what to include in your budget. Continue reading.
Average Cost:
Before going over the average costs, keep in mind that gastric bypass is not a one-size-fits-all procedure. Setting a goal weight before the operation is critical to ensuring that the results suit your overall appearance. And, in order to accomplish all of this, the right surgeon must be chosen.
In Dubai, the average cost of Gastric Bypass Surgery is between AED 28000 and AED 45000. The price depends on the goals of the patient, the fees of the surgeon, and the reputation of the clinic.
The costs can further be categorized in the following ranges: PREMIUM, MID-RANGE, and LOW-COST
Over AED 40,000 for a highly complex gastric bypass surgery
Approximately AED 30,000 to AED 35000 for a procedure with a moderately experienced plastic surgeon
And AED 25,000 to AED 30,000 for a low-cost operation with a new/less-trained practitioner
Factors That Contribute To Varying Costs:
The above-mentioned price ranges vary greatly depending on the type of surgeon, hospital, and procedure. Let's go over these points in greater depth:
The Surgeon's Fees:
The cost of a gastric bypass surgery cost is commonly determined by the surgeon's expertise and level of knowledge. For example, if a surgeon has a relatively higher level of experience and a reputation, they will charge a higher fee.
The Procedure's Complexity:
Gastric bypass surgery usually takes three to four hours. This can, however, be extended to five hours or more for a more complex operation. Simply put, a procedure that takes less time will be less expensive than one that takes more time.
The Clinic's Location:
One of the factors influencing gastric bypass surgery costs in Dubai is the clinic. The cost of surgery varies depending on the clinic that you choose. Prices in Tier 1 cities, for example, would be higher than in Tier 2 or Tier 3 cities.
Medication and Follow-Up Requirements:
Keep in mind that the total costs of gastric bypass extend beyond the initial procedure. You may be obligated to pay for follow-up care in a variety of ways. You may, for example, be required to pay for specific pain relievers or other medications that aid in your recovery.
Selecting the Best Bariatric Surgeon:
Before selecting a bariatric surgeon, consider the following:
Level of expertise
Technical abilities
Skills and surgical experience
How Is Gastric Bypass Performed?
In the first place, you are given local anesthesia. The surgeon then creates a small pouch by stapling the stomach section together with vertical banding. This restricts the amount of food you can intake. In the end, the surgeon connects a segment of the small intestine to the created pouch.
The Takeaway:
People who are obese or have obesity-related complications and want to lose a significant amount of weight can benefit from gastric bypass surgery.
As far as the cost is concerned, you must speak with a surgeon in person.
What to Do Next?
When deciding on a gastric bypass, our consultants will be happy to answer any questions you may have. To schedule an appointment, please call us between 11:00 a.m. and 10:00 p.m.