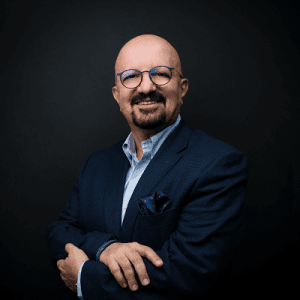 Dr. Rashad G. Haddad, French Board-certified and a representative of the French College of Obstetricians and Gynecologists, began his medical career at academic hospitals in Paris and progressed through the ranks to become an excellent professor while maintaining a private practice in the French capital.
Dr. Haddad was a representative of the first international physician group when the European Society of Sexual Medicine was formed in 2007 at Oxford University. His deep enthusiasm for aesthetics, reinforced by his senior faculty position at the American Academy of Aesthetic Medicine and his long-standing profession as a Gynecologic surgeon, strengthened his fortitude to concentrate on the worldwide emerging and elegant field of cosmetic gynecology, which transforms female outer genitalia appearance to a much youthful and more natural condition after deficiencies from childbirth, childbearing distress, aging, and hereditary irregularities and helps improve self-esteem.
Dr. Rashad Haddad is a leader in Aesthetic and Cosmetic Gynecology. His new subject teaching programs span the globe, from Australia and the Far East to the Mid East, Europe, and Africa, with several conferences in the United States and Central America.
A good position in his practice is reserved for practical and sophisticated care of female sexuality issues mixed with aesthetic and cosmetic remedies.
Dr. Rashad Ghassan Haddad mainly operates in Dubai's lovely and bustling city, with a primary practice in Paris and a visit to Riyadh as a Cosmetic Gynecology specialist.