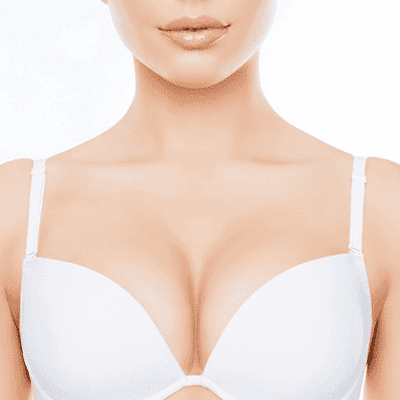 Women these days are very conscious about their breast figure. It's important to have breasts that don't sag. The only surgery that can help in such problems is Breast Lift. It acts as a huge boost to women's self-esteem with perfectly lifted boobs forever.
Planning to undergo breast lift? You might be looking for an expert surgeon. Indeed a skilled one can create a more beautiful breast shape through specified techniques, in contrast with the untrained one.
If you're living in UAE and researching for the Best Surgeon For Breast Lift in Dubai & Abu Dhabi then this blog will be very helpful to you. As we have mentioned everything in this regard. Besides, we also revealed the clinic location where he currently works. But before we get into the details regarding surgeons let's first have a brief look at the surgery itself.
Want to Know About this Surgery?
Breast lift surgery, aka Mastopexy, enhances breast firmness by altering its place on the chest. It also corrects the areolas and nipples sagging by positioning them higher up on the breasts.
Please be informed that this surgery won't affect the size of the bosoms, it just lifts them. In case you wish amendment in breast sizes then prefer undergoing breast reduction or augmentation.
Best Surgeon for Breast Lift:
The very first step for this cosmetic surgery is to choose the right surgeon.
Breast lifts are different for every individual and also for the doctors who perform them. From initial evaluation to intense complex techniques only a skilled, proficient one can lead to desirable and secured results.
Taking all these aspects into consideration, you can simply choose the best surgeon. Well, you don't have to put much effort into it. Stop your research here.
Dr. Abdul Majeed Makkiya is the best surgeon for breast lift in Dubai & Abu Dhabi. He grasps the immense grip in every cosmetic surgery and delivers amazing results. His complication rate is less than even one percent, which is why he's known as the best cosmetic surgeon in the whole UAE.
He has done thousands of breast surgeries and indeed with the most satisfying outcomes. Besides, Dr. Abdul, being the leading plastic surgeon, he never let his standards fall short in the last 20 years. He has also been associated with the most renowned hospitals in Canada. At this time, he's working in the Dynamic clinic of Dubai.
He believes that every patient is unique having diverse aesthetic goals. And for this reason, he conducts the initial session in detail to know the previous medical history along with breast goals. But on the other hand, there are also something's that you should ask your consultant in this meeting.
Proceed to the next title for knowing them.
What to Ask From your Surgeon?
Once you have found the top doctor, keep going on to the next step for perceiving the most significant queries that you shouldn't miss.
First of all, ask about the procedure for a Breast Lift. Most likely he would inform you earlier but you should go for some queries like,
From which technique you would perform my lift?
Am I suitable for this surgery?
Which complications can I face straight after a breast lift?
How long will the operation take?
After how many days you can restart my daily activities?
Last but not the least, inform him about your exact breast goal so he can perform the surgery accordingly. In addition to this also inquire the expected results and the before-after history of patients who had this procedure in the past.
Let's Conclude:
If you want to get this lifting conduct from the expert surgeon, then trust us!
With the great skills of Dr. Abdul Majeed and a trained team of Dynamic, you no longer have to get worried about sagged breasts. His priority is always the safety, comfort, and satisfaction along with the most dramatic results of the breast.
Please let us know if you wish to book an appointment with the Best Surgeon for a Breast Lift in Dubai & Abu Dhabi.