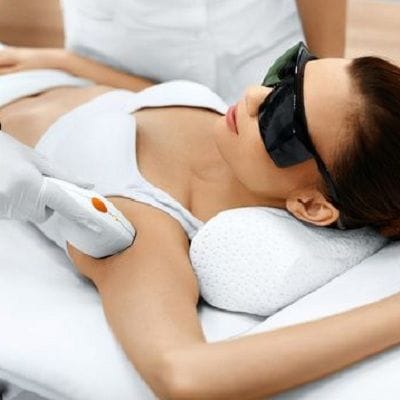 Forget about unwanted body hair!
Everyone struggles to remove unwanted body hair. Mostly, women are concerned about this. Well, everyone knows there are a lot of techniques available in this regard. From wax to shaving to much more. Regardless of which method you take, after one week you will have to repeat it. Many women are prone to waxing. Frankly speaking, this isn't a reliable solution and can make your skin sag later. So why not go for modern lasers? They can give you hair-free skin for even months. You can get it on any area of the body after some necessary discussion with a doctor.
In this blog, we have enlightened the details of the most popular and reliable hair-removal solution LASERS! In Dubai, it's almost everyone's choice. This is the reason why the demand for the Best Laser Hair Removal in Jumeirah Dubai & Abu Dhabi is so high.
Benefits:
Nowadays Lasers have made it so much more convenient to manage the unwanted growth of body hair. It can keep your skin smooth, radiant, and hair-free for the long term. This is indeed one of the quick and most effective hair removal practices and has benefitted millions of people.
In addition to effective results, the laser has no side effects. Further, it's a cost-effective solution for a long period compared to conventional techniques. This is certainly a long-lasting satisfaction.
Is Laser Hair Removal Permanent?
Laser hair reduction discards unwanted hair follicles through a heating mechanism. The high beam of laser burns the hair from the roots and stops them from growing further. The strong heat concept behind lasers lessens the capacity of hair growth in a few sessions.
So far we cannot consider laser temporary or permanent. It's long-lasting. But still, there is a possibility to have permanent hairless skin with lasers. Remember to be strict with the post-sittings. A minimum of five sessions is a must to attend. Don't let the new hair appear. Get the laser session at your earliest as this is the only key to the best results.
Please let our experts know your hair density so they can guide a suitable number of sittings.
Why get Lasers in Dubai Jumeirah?
Dubai Jumeirah is greatly known for its best laser hair removal procedures. Every next clinic here is offering up-to-date lasers but you should carefully choose the authentic one due to fraud present in the market.
Even though Laser hair removal in Dubai is FDA-approved and not much complicated to perform but still it claims of an expert practitioner. It needs to be done under proper care to prevent further skin damage. Therefore it's best to avail this approach from professional dermatologists of Dynamic Aesthetic Clinic. With us and our dermatologists, you can be completely sure of your health as well as guaranteed results. With years of experience and expertise in aesthetic treatments, we are glad to become a reason behind thousands of satisfied faces.
You Should Know:
Skin tone plays the main role when having lasers. If your skin color is dark, laser beams need some adjustment accordingly. Besides, if you're having a light skin tone a standard laser treatment would be enough for you.
Further, please check out some necessary information regarding lasers.
Laser hair removal for the full body requires 2-3 hours per session.
You can expect a quick recovery.
Strictly follow the pre and post-care instructions.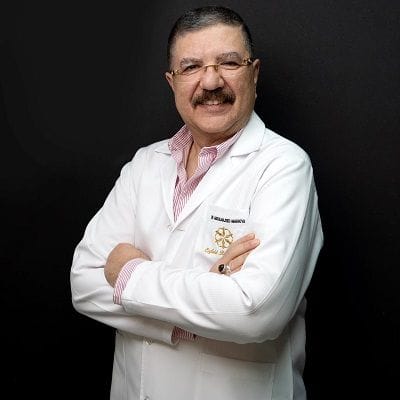 Dr Abdul Majeed Makkiya
1999 -2021 - Highly qualified cosmetic surgeon with 20+ years of experience. Passionate about helping others.
View Profile
Dr. Dina Elyamani
Get yourself enhanced according to your expectation from the leading aesthetic facility of Enfield Royal Clinic...
View Profile
Dr. Sannia Awais
A dedicated esthetician who is committed to the highest standards of excellence - always striving to achieve the very...
View Profile
In Conclusion:
Laser hair removal is a one-time investment. It doesn't only save money but also the time as well as effort related to other hair-removal techniques. Few of its sessions can take you out from the tension of waxing or shaving every week.
If excess body hair is your concern, consult our skin-care experts today. They will propose an affordable laser hair removal package as per your budget so you can enjoy hair-free skin permanently.
To get the Best Laser Hair Removal in Dubai Jumeirah & Abu Dhabi, reach us through a consultation form or simply visit us.