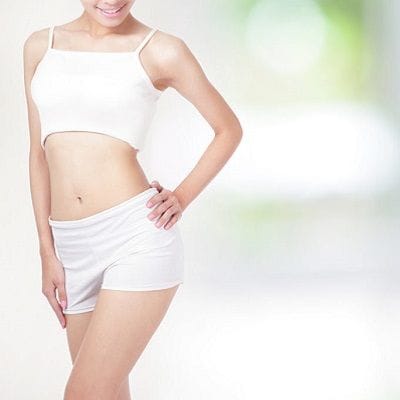 Laser Hair Removal:
Laser hair removal is the most common painless cosmetic procedure which adapts to the needs of people by removing unwanted hair from your whole body. Lasers can target even small invisible hair without making skin dull or damaged. Every ray of a laser can treat many hairs within a second, however, you can completely discard undesirable hair from your body by having this treatment.
Is Laser hair removal Permanent?
The laser hair removal process can result in permanent hair elimination, but not for everyone. Some patients need to take follow-up sessions to maintain these results however, the majority of individuals can get rid of undesired hair permanently after five to eight sessions. Somehow Laser long-lastingness also depends upon the expertise of the practitioner, type of method you choose, and clinic, etc.
Results:
Results will be seen on an instant basis after having the full body laser treatment, you will notice hair-free smooth skin however it won't be enough to take only one session to get it and you must attend four to eight sessions to attain optimal results. People don't bother to take sessions on regular basics such patients will not get enduring results, everyone needs to follow proper post- instructions from your practitioner by applying prescribed topical medications regularly.
How can you prepare for laser treatment?
Before having this treatment, some guidelines need to be followed by every person who is willing to eliminate all the unwanted hair without any discomfort or reaction. However, it's the safest treatment which has no side effects but before you go for this treatment make sure that:
You're not pregnant
You're not suffering from skin reactions
You don't use cosmetics or other skin-care products
You don't wax, only shaving is allowed
You avoid sun exposure
You don't use body spray or other deodorants
What is expected during the process?
During treatment, your practitioner will target the specific area and it is cleaned first to make sure that there is no dirt left on your skin. The laser device is moved across the body to target the small hair by prohibiting the follicle to regrow hair. However, this procedure will take not much time but if you go for full body laser it will take up to three hours per session. Once it's done the antibiotic cream is applied to your skin to avoid complications, some practitioners also prefer cooling gel for this purpose. After getting this treatment you can enjoy smooth skin for a lifetime.
Benefits:
This treatment is effective for removing a vast amount of hair from your face and body. It has many comforts for both the genders. Men can get also get this laser hair removal treatment at Dynamic clinic in Dubai to discard annoying hair from their full body to achieve hair-free smooth skin. Some common relaxations that come from this treatment are:
It can remove many hairs at the same time
You won't experience discomfort during treatment
It can be implemented on the whole body
Flaw-less smooth skin be achieved without any stitches or cuts
It has no side effects
You won't be needing to shave your body first, before getting ready
Harmless and effective for all skin kinds and colors
Cost:
The cost of Full Body Laser Hair Removal for Men in Dubai varies from clinic to clinic, it also depends upon the patient hair condition. The dynamic clinic offers laser hair removal in Dubai at affordable rates however, there are some common factors on which cost depends:
Type of treatment you choose
Expertise of practitioner
Number of sessions you attend
Clinic market price
Why choose us!
Tired of unwanted hair? Exhausted of shaving? No problem. You can get rid of this issue by having laser hair treatment at our clinic. Our professionals provide the best services for your comfort. If you want permanent relief from undesired hair or you want to understand the process of this treatment you can feel free to consult Dynamic clinic to consider Full body Laser Hair Removal for Men in Dubai, Abu Dhabi & Sharjah.