What makes a pretty face? Well, EYES. They are the first thing people notice. But as we talk about 2021, they are the only thing everyone sees due to mandatory usage of masks across UAE and in many other countries as well. So keeping them looking tip-top is quite obligatory.
Whether you are seeking to lift hooded eyes, or smooth eyes puffiness, the only surgery that can help here is Blepharoplasty in Dubai. It's the quick, stealthy solution that can refine the aesthetic of eyes, making them appear bigger, less droopy, or even more symmetrical. Best of all, its results are virtually undetectable, which is exactly what you want when getting your eyes done.
Besides, effective results are only possible if your surgeon is an expert. This blog post exposed the Best Blepharoplasty Surgeon in Dubai, Abu Dhabi & Sharjah. However, let's first discern the process of this Eyelid surgery. Continue ahead.
The Eyelift Surgery Process:
The process of blepharoplasty surgery comprises three steps i.e. consultation, surgery, and recovery. When you meet the best surgeon consultation begins. It entails revealing your specific needs as well as desires regarding the eyes' looks. Based on this, you will be given a tailor-made plan.
The second step is surgery. Usually, it begins with general anesthesia and takes around two hours to complete. If only upper eyelid surgery has to be done then it only claims one hour with local anesthesia. During the procedure, surgeons cut a specific part of the upper eyelid and remove excess tissue from it. The cuts are then closed with small sutures however lower eyelids don't require any sutures. Remember, the surgery technique can be different in your case.
Later surgery, you will be given recovery instructions that you must follow for the first three weeks of surgery.
Carefully Decide Surgical Specialists:
Once you made up your mind about the Surgery, choose the surgeon sensibly. Look over their credentials, patients reviews, original before and after instead of evaluating the cost they offer. At times, low charges can attract you but most often such types of packages are fraud. Following are the probes you must inquire about your Best Blepharoplasty surgeon in Dubai, before rushing into anything.
Is your surgeon and certified?
How many Blepharoplasty surgeries did they perform in his experience?
Evaluate the evidence of the original before and after.
Make sure you are comfortable with your surgeon.
Judge if your surgeon is ready to put you at risk. If it happens, refuse and proceed to go anywhere else.
Dr. Abdul Majeed Makkiya:
Dr. Abdul Majeed is a trained, competent surgeon and active member of F.I.C.M.S., P.A.B.P.S., and WAOCS. He's famous as the Best Blepharoplasty surgeon in Dubai Currently, his precious time is the adornment of our clinic.
He is a specialist in this field having years of experience in upper and lower eyelid surgeries. Despite that, complex revisions and hundreds of other innovative treatments greatly contribute to his successful career. He takes the time to listen to your concerns, before advising the best possible option. His great services, reliable efforts always make patients happy and satisfied.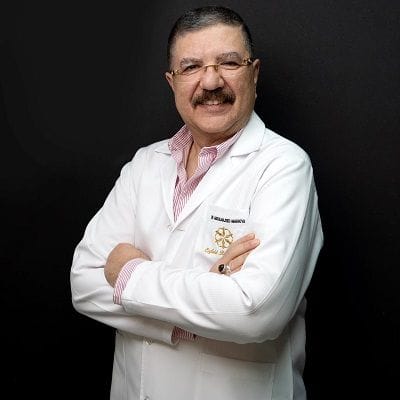 Dr Abdul Majeed Makkiya
1999 -2021 - Highly qualified cosmetic surgeon with 20+ years of experience. Passionate about helping others.
View Profile
Dr. Dina Elyamani
Get yourself enhanced according to your expectation from the leading aesthetic facility of Enfield Royal Clinic...
View Profile
Dr. Sannia Awais
A dedicated esthetician who is committed to the highest standards of excellence - always striving to achieve the very...
View Profile
The Bottom Line:
Blepharoplasty Surgery results in dramatic, lifted, and symmetrical eyelids. It can be performed on either upper, lower eyelids, or both. Its efficiency highly depends upon the choice of doctor. You must make sure that he understands your unique case and expectations.
If eyelid surgery is on your cards, meet Dr. Abdul Majeed.
Book your consultation with the Best Blepharoplasty Surgeon in Dubai, Abu Dhabi & Sharjah through an online form, or contact directly at +971561772998.