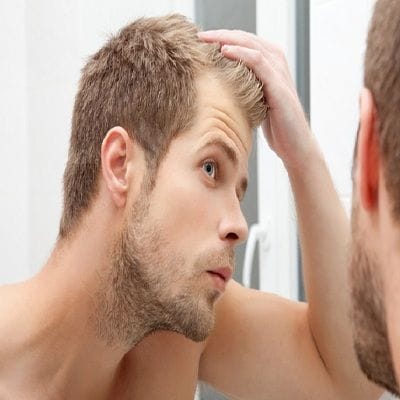 Hair loss? Meet the Best Dermatologist For Hair Loss in Dubai UAE! The sooner you meet the right person, there will be more chances of fruitful results.
Who is Dermatologist?
A dermatologist is a doctor who is specialized in diagnosing the conditions that affect your Hair. As they tackle the root of the hair loss issue that why is a person suffering from that. Not only this, but they also identify the terms and conditions which are responsible for ruptured skin health. Some individuals hold the misconception that dermatologists are only intended to treat skin and nail difficulties. For such mistaken beliefs, this is to inform you that dermatologists are expert enough to identify every sort of Hair loss including Alopecia complications.
When Should I Visit a Dermatologist?
If you're suffering from any sort of hair loss difficulty don't take it normally. Visit the Best Dermatologist so he can diagnose the reason that is affecting the scalp. This is because analyzing the concern is the most important aspect on which whole conduct depends. Also, in case you're considering acquiring the Hair Transplant then getting expert advice from a Dermatologist is very important. As he can determine whether you're suitable for this surgical procedure or not. However, some patients can get even recovered from PRP therapies or further injectable but various clinics force them to get Hair Transplant surgery. So you must get suitable advice in consideration of your hair loss difficulty and medical details.
Who's the Best Dermatologist for Hair Loss in Dubai?
Seekers of the Best Dermatologist for hair loss in Dubai re on the right site! Dynamic clinic proudly presents professional Dermatologist Dr. Naveed. He is serving his precious time in our clinic. He ensures the highest level of health care for every single patient by advising them on the best suitable option after analyzing their medical difficulty and relative demands.Dr. Naveed takes the age of patients and their extent of baldness into the consideration to suggest to them the best safest treatment. Most of the time, patients get enough of the important tips that he usually advises.
Important Tips Advised By The Dermatologists For Hair Loss?
Other than Hair Transplants, PRP therapies, and further injectable, you must be aware of some important tips that can prevent your hair from falling and from even further difficulties too.Here are some essential tips you must take into consideration while getting any hair loss treatment or even before acquiring any approach.
Don't shampoo your hair daily
In case of excessive hair loss, stop wearing hats, and don't make tight hairstyles including ponytail and braids.
Avoid getting the hot therapies for hair
Oiling is the best key to catch the fullness of head
Eat healthily and stop smoking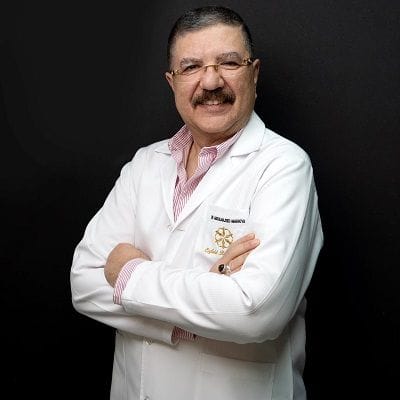 Dr Abdul Majeed Makkiya
1999 -2021 - Highly qualified cosmetic surgeon with 20+ years of experience. Passionate about helping others.
View Profile
Dr. Dina Elyamani
Get yourself enhanced according to your expectation from the leading aesthetic facility of Enfield Royal Clinic...
View Profile
Dr. Sannia Awais
A dedicated esthetician who is committed to the highest standards of excellence - always striving to achieve the very...
View Profile
Wrapping it Up!
A Dermatologist is the one who examines your scalp condition and the exact reason behind Hair loss. He's only aimed to advise you on appropriate treatment without performing the practice. As it's the matter of practitioners or surgeons. Dr. Naveed is the Best Dermatologist for Hair loss in Dubai & Abu Dhabi, people travel for miles to grasp the best prescription from him. Not only the hair loss, but he also analyzes every sort of skin difficulty and tackles the hidden problem. For the last ten years, he's working in the Dynamic Clinic of Dubai, also he's a member of the Royal College of Edinburgh's surgeons. Briefly, you can consider him for treating every sort of hair loss difficulty and for several skin concerns too!